As usual, WordPress have named their latest release after yet another Jazz star. This time, it's Dinah Washington. Oh, and it's available for download via your WordPress dashboard, too.
I covered much of what's new when WordPress released their first beta for version 4.1, but it won't hurt to recap, because there has been a couple of new features thrown in since that first beta.
Twenty Fifteen & Distraction Free Writing
As mentioned in my previous coverage of WordPress 4.1, Twenty Fifteen, is perhaps the first default WordPress theme ever which doesn't make me want to immediately swap it out for a third party solution. It actually looks pretty darn good.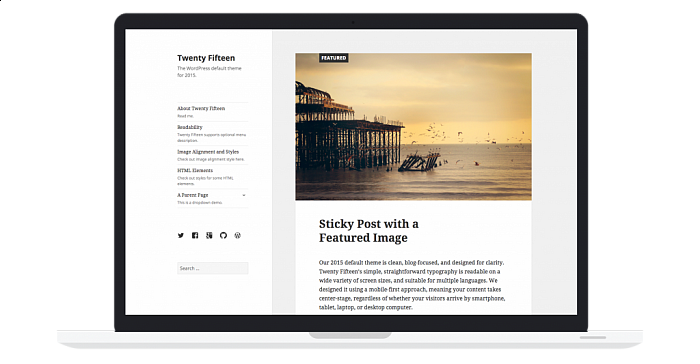 There's also a brand new (and productive) way to write.
When you turn on "distraction-free writing mode", all distractions outside the editor will fade away as you begin typing. But don't worry, all your editing tools instantly return when you need them. I'm personally eager to try this out.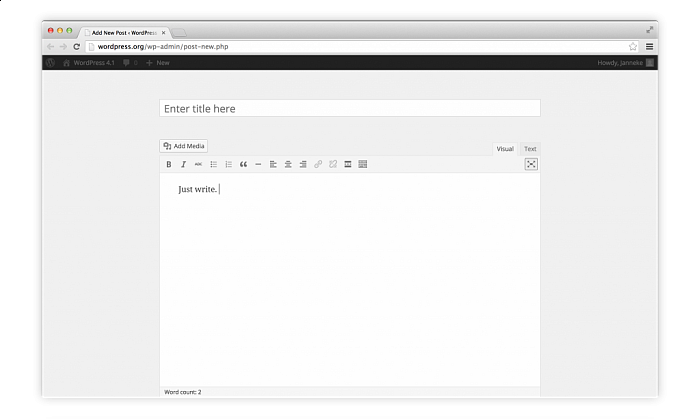 Vine Embedding, Plugin Recommendations & More
On top of the two core features above, here's what else WordPress 4.1 has to offer:
Choose a language: Right now, WordPress 4.1 is already translated into over forty languages, with more always in progress. You can switch to any translation on the General Settings screen.
Log out everywhere: If you've ever worried you forgot to sign out from a shared computer, you can now go to your profile and log out everywhere.
Vine embedding: Embedding videos from Vine is as simple as pasting a URL onto its own line in a post. See the full list of supported embeds.
Plugin recommendations: The plugin installer suggests plugins for you to try. Recommendations are based on the plugins you and other users have installed.
Head over to your WordPress dashboard now to update, or check out the .