WordPress is perhaps the best known name in the world of Blogging, CMS' and Open Source and most certainly is a massive entity with over 4 million blogs alone on WordPress.com and countless millions of downloads of their open source cms platform.
All of this in thanks to one young man (and his team of crack developers of course), Matt Mullenweg. We recently had an opportunity to ask Matt a few questions, and here are his replies:
CC: With the recent injection of funding into your company, can you tell us a little about what your plans are and where you plan to take Automattic now that you have some solid funding?
MM: There aren't really plans to change our direction significantly from what it was before. We raised funding because things were working well, not because we wanted to do the opposite of what has worked thus far.
CC: With the recent aquisition of Gravatar and the past formation of Akismet, WordPress, BBPress and your other projects, you've positioned yourself and your company AutoMattic into quite the comfortable niche market. It's obvious that WordPress has become somewhat of the darling of the blog market, if not the CMS market as well. What drove you to make these choices in life and do you have further plans to enhance your offerings with further acquisitions or are you comfortable with where you are in the market today?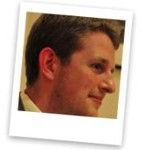 MM: Generally the decision to acquire something vs just building it is a matter of time, cost, and how much momentum the existing service has. With Gravatar, for example, it was trivial to replicate technically but already had a great community and was already built in to a million places.
CC: There have been numerous articles touting WordPress as the future of Content Management Systems. What is your view on this? How do you define content management and how it relates to your platform?
MM: I'm not crazy about the term content management. I don't wake up and say "I want to manage some content today!" I want to blog. I want to podcast. To the extent WordPress is a competitor in the CMS space I think it's because we try to re-examine common assumptions that traditional bloated CMSes make.
CC: What do you see as the future of the blog platform?
MM: I'm not sure, but I'm pretty sure that rich media like slideshows, audio, and video are going to be a big part of it.
CC: What is the future direction of Automattic? Where do you see your company taking you in the next few years?
MM: With Automattic our goals are somewhat modest: to continue to grow our personnel in an organic fashion and keep up with
the explosion of usage in our main products like WordPress.com.
CC: What prompted you to write BBPress? I understand it was written over a couple of days back in 2004. Do you foresee any future
merging of the two platforms?
MM: Nope, bbPress and WordPress will always be separate, though I think their integration could be better. I wrote bbPress
because after a ton of research I couldn't find anything out there that fit my needs. For example as far as I know bbPress was the first forum system to use CSS instead of tables for layout. It was basic stuff like that.
CC: It's no secret that you are a promotor of Open Source software. What prompted you to choose this route?
MM: I've benefited so much from Open Source in my life it just seems fair to give back.
CC: If you could change one thing about your product or it's offerings what would it be?
MM: At the data layer I'd like if the database names and organization in WordPress were a little more consistent, they sometimes
vary in capitalizations and such because of the legacy of b2.
CC: What makes WordPress better than the numerous other open source CMS and Blog platforms on the market today? What differentiates your product?
MM: I don't think it's any one feature or thing, it's the thousands of plugins and themes available for the platform. That community is impossible to duplicate.
CC: Can you give us a sneak peak of upcoming features we can expect?
MM: In 2.7 look for a redesigned dashboard, drag-and-drop reorganization of the dashboard and write pages, and a built-in plugin
browser and installer.
CC: In what ways can WordPress/Automattic use our help as users?
MM: First and foremost would be to introduce the people you care about to blogging and help them with the technical management and upgrades of using WP.
Second I would say that our support and documentation teams could always use more help. However little you think you know, there's always someone out there that knows less and could use your help. Plus doing support is the single best way I know of to learn WordPress inside and out.
CC: Thank you very much for your time, Matt. We look forward to speaking with you again soon!
Matt's personal blog is at Ma.tt