Writer Crate is a monthly crate of quality items for Writers, Bloggers, Poets and Wordsmiths of all kinds.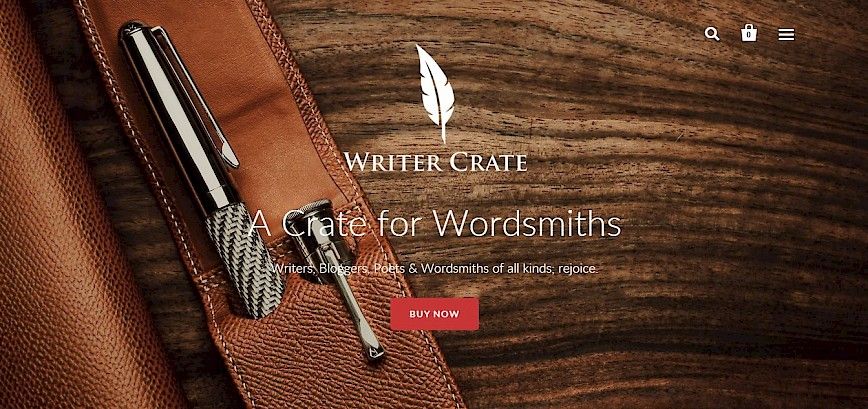 Founded by none other than myself, I thought I'd take the time to share my latest venture with the CMS Critic community, seeing as much of our audience is made up of content marketers and publishers.
Currently, Writer Crate ships for free in the UK. We also ship to the US, Canada and mainland Europe. The October Crate is now in stock, and you can find out what's inside it right here.
"So, Which CMS Did You Use?"
Ah, yes, the inevitable question.
Essentially, Writer Crate is just another eCommerce project, and thus, I needed to opt for an eCommerce solution.
Many capable platforms crossed my mind, and after some trial and error, I chose to stick it out with Shopify.
I fell in love with a template, I was impressed by the fast set up process, and the pricing fit the bill, so to speak. With my existing knowledge of Shopify as a stellar eCommerce solution, I took the plunge. So far, so good.