The XOOPS development team has announced the release of version 2.5.7.
XOOPS is an acronym of, "eXtensible Object Oriented Portal System". It's a free open source content management systems (CMS), written in PHP.
It uses a modular architecture allowing users to customize, update and theme their websites. XOOPS is released under the terms of the GNU General Public License (GPL) making it free to use, modify and redistribute.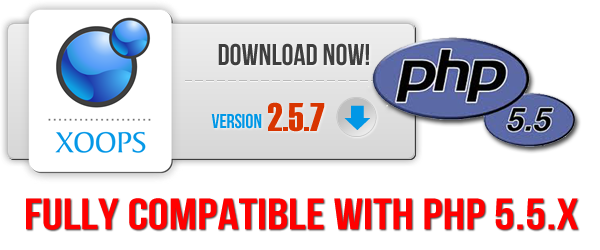 Version 2.5.7 is focused on making XOOPS fully compatible with PHP 5.5.x. Furthermore, it brings about some security enhancements, bug fixes, and updates external libraries to their latest versions, including the following:
– jQuery to 1.11.0
– jQuery UI 1.10.4
– jQuery Lightbox to 1.2.3
– jQuery Form to 3.50.0
– jQuery Tablesorter to 2.5.11
– jGrowl to 1.2.14
– TinyMCE to 3.5.11
There's also a brand new theme to go along with the release. The xBootstrap Theme has been released, which is – as the name implies – based on Bootstrap.
You can also explore more of XOOPS via our CMS Directory.