Zenario is a multilingual, web-based content management system that can be used to create (very) simple or complex sites depending on your needs.
This is an open source website builder/CMS with no price tag attached, but it's not really designed with the basic or casual user in mind. If you want to use Zenario you'll need to install it in the back-end of your site.
Read on for my Zenario review.
Getting Started
To begin, you'll need to download Zenario as a ZIP file and install it in your website's hosting package.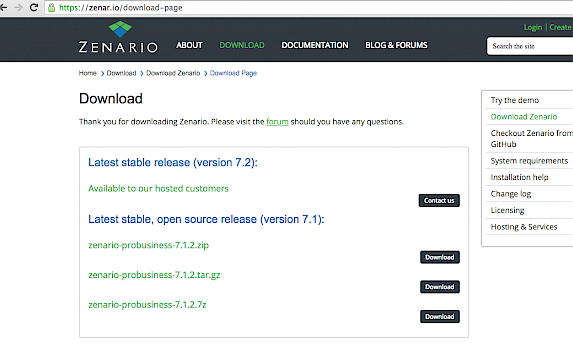 Less advanced users will need to have Softalicious, which is a free backend installer tool that comes with a lot of hosting packages as standard.
Once you have it installed (don't forget to check their hosting requirements), you can get started with your site.
The Site Editor
The interface is very, very basic – but that isn't necessarily a bad thing.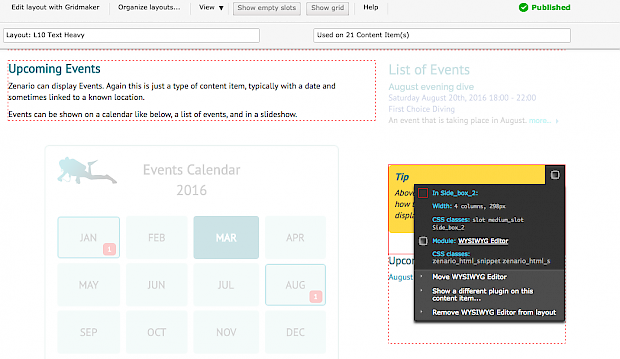 The Zenario interface allows you total control over the elements you see – pixel width, colours, CSS elements, etc. If you're in any way technical with this kind of web coding, you can make a perfectly passable website pretty quickly. It probably won't be winning any design awards but I don't think this CMS is aimed at that market. It's really more suitable for a consumer portal or company intranet.
The interface does have a very basic WYSIWYG editor but it's pretty clunky and counterintuitive. Moving a box from one point to the other is a little confusing, to say the least.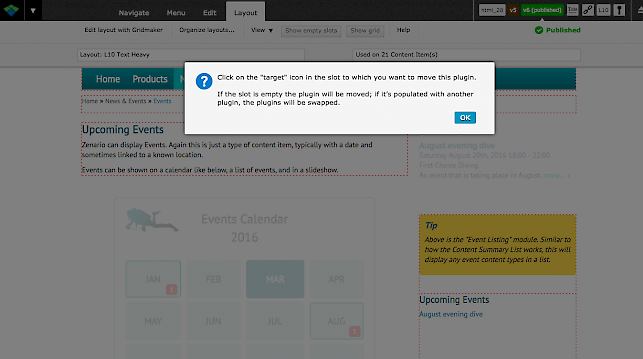 This is a website builder with a very 'old school' feel. Remember, this website builder is free and open source – so anyone expecting top of the line drag-and-drop style interaction is going to be disappointed.
Everything, down to the way you add pages or a menu entry, is text based. It isn't an easy or intuitive process so it's definitely one for the advanced, experienced back-end user only.

Design
This is a CMS that gives the advanced user 100% control of their website and the no-frills design reflects this functionality. You can control your cookies, your CAPTCHA test forms, your contact sheets, your branding, your IP blacklist, your data, and your sitemaps.
You won't find a range of fancy templates here but you still use Zenario to create a highly functional site.
It's possible to fully customize this CMS with your own branding and completely white label the entire build.

It does have two basic templates – Snowline and Deepdive – but they're very basic and only really offer a difference in template layout. It also has some preset arrangements that you can customize and these are all pretty useful without being outstandingly contemporary.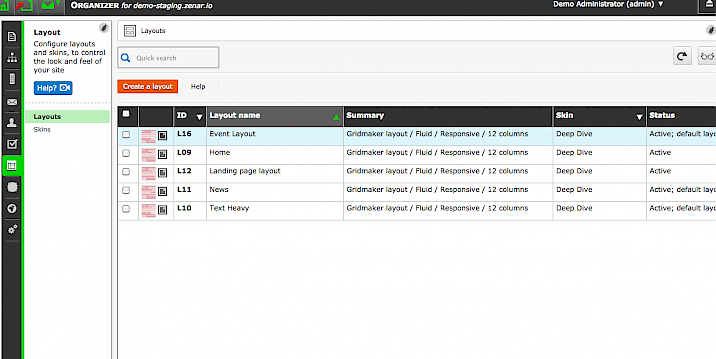 Features
The app itself has very few features that will be of interest to your average website builder. However, it does have some powerful features that would be extremely useful in the creation of a consumer portal or corporate intranet.
It has a powerful language pack that has dozens of different languages to choose from, and you can also set up automated newsletters, pre formatted emails, contact forms and user accounts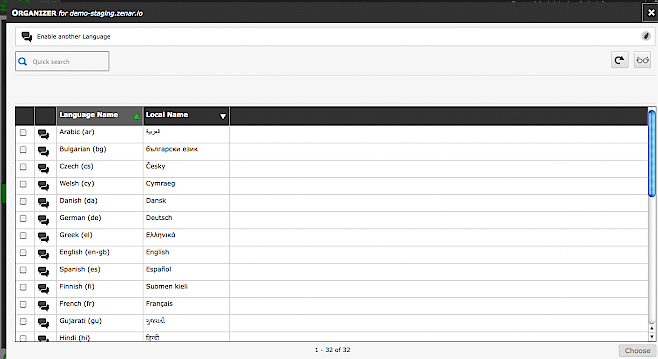 Users can also add raw HTML and script to the site homepage, so externals apps or widgets can be added as/if required.
Overall
This is not a CMS for everyone. Zenario is definitely a decent option for intranets, moodle programs in universities, or as a platform to handle customer complaints or multiple users; but it is in no way suited to anyone other than trained back-end developers. If you aren't versed in this, you'll barely be able to get the site installed (you don't want to know how many attempts it took me).
Zenario isn't the platform for a regular consumer who wants a site for their business. But for the experienced back-end developer, who wants something that is eminently customizable and completely controllable, then this is probably the perfect CMS.
Pros:
Free and opensource

Completely customizable

Allows you complete control over your source code and files

Has a great multilingual feature

Can be completely white labelled
Cons:
Only available as a download. No online hosting

Extremely complex for all but the most advanced users

Limited design capacity

Poor WYSIWYG editor and extremely technical front-end