Essentially, WooCommerce by WooThemes is just another free WordPress plugin. However, you would be extremely hard-pressed to find a similar plugin which holds the same level of potential.
Launched in late September 2011,  WooCommerce now supports a sizeable slice of the ever-growing ecommerce pie, boasting over 1.6M downloads from across the globe.
The open-source platform provides users with a feature extensive, yet hugely user-friendly experience, making it perfect for ecommerce startups to get a feel for online business in a way which is easy to digest, and doesn't cost an arm or a leg.
So, let's take a look at just how WooCommerce fits the bill for budding online merchants.
1. It's Free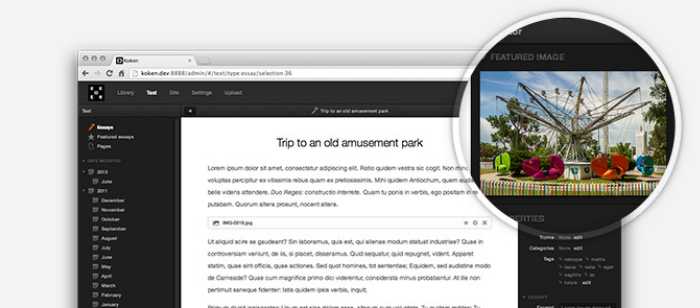 There is no shortage of high-quality e-commerce CMS currently on offer, all of which endeavour to help merchants sell online easily and innovatively. Most of the time, the only drawback is that they all come at a price. All except WooCommerce that is.
WooCommerce is completely free to download, right now. Yet, despite being free and open-source, WooCommerce offers extensive features out of the box, whilst also being extremely flexible both by nature, and via the additional of extensions, which I will mention later.
2. Huge Flexibility
Perhaps one of WooCommerce's biggest benefit to ecommerce newcomers, is that merchants using the platform can exercise a whole lot of flexibility with their products, without having to know too much about the technical side of things.
Products can be categorized, given sale prices, independent attributes, and more. Additionally, WooCommerce stores are capable of selling physical, virtual, downloadable and even affiliate/external products.
3. More Than Ecommerce
WooCommerce doesn't force users to go beyond their comfort zone when building their online store, yet at the same time, it readily opens the door for more than just ecommerce.
For example, WooCommerce users can build a fully functioning store within a professional website, alongside an integrated blog. All of these dimensions of a business' online presence are harnessed in one place, and presented together seamlessly, and it's all thanks to WooCommerce being a WordPress based platform.
4. Familiar Friendliness
Speaking of WordPress, the hugely popular CMS supports over 51% of the top million websites currently in existence, and so it would be fair to say that many ecommerce startups will have had the pleasure of using WordPress, for similar, or unrelated online project.
With WooCommerce being a WordPress plugin, past users of the platform will benefit from being able to recognize the user-friendly WordPress interface. That kind of familiarity when building an online store could easily save time and confusion, whilst bolstering creativity.
5. Vast Customization Options

Being free hasn't made WooCommerce a rigid platform. In fact, there is a lot of room to customize and tweak your online store to a level of uniqueness.
Currently, users can choose between 39 different WooCommerce enabled themes – many of which are free, via the WooThemes Store. Once a theme has been selected, you can then get to work on changing pre-set CSS styles and colour themes, tweaking the code and experimenting with the special features which each theme offers.
6. Professional Yet Simple
Although WooCommerce is a free, user-friendly ecommerce platform, you shouldn't let that fool you into thinking it isn't a professional online store solution – because that's exactly what it is.
Built into the platform can be found detailed order tracking and customer engagement tools, which allow merchants to view past and open orders, update delivery statuses, apply discounts and so forth. In fact, tax settings, inventory management, shipping options, coupon codes and pretty much everything else you need for a professional ecommerce setup, is part of WooCommerce, right out of the box.
7. Analytics Made Easy
A core tool used by any website owner, is their analytics tool. Many ecommerce startups may not know how to apply an analytics system to their website, nor will they know what statistics need focused analysis. Thankfully, WooCommerce has such merchants covered.
The built in analytics system makes a wide array of statistics crystal clear. Figures like total sales, sales by date, average order totals, individual customer statistics and much more are all neatly presented via graphs, without the user ever having to leave their admin panel. It's that easy.
8. Apps Galore
As it is, WooCommerce has the ability to help any aspiring online merchant set up, and run his business easily, and professionally. Yet, for those looking for extra functionality, WooCommerce once again doesn't disappoint.
There are hundreds of WooCommerce Extensions available, some of which are free, and some of which require a fee. From these extensions, one can find applications relating to accounting, payment gateways, marketing, reporting and more.
9. Room For Growth
As simple as WooCommerce is as an ecommerce platform, it also allows you to exercise some growth and expansion in terms of how you manage your store, products and customers.
For example, modifying templates is made easy whether users want to do so directly via the theme files, or whether you use the many hooks & filters. WooCommerce also has various APIs ready to be used for building extensions, along with an extensive documentation library, so that users can get to know how WooCommerce works, inside and out.
10. Because WooThemes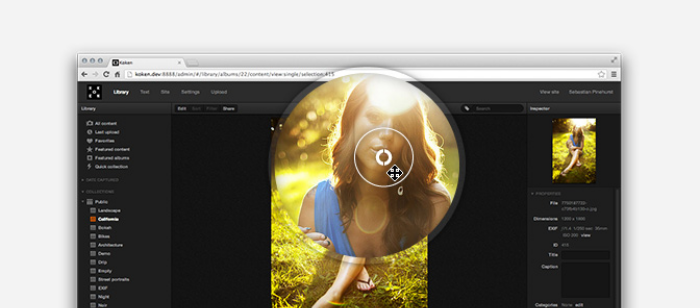 Finally, one of the very best reasons for WooCommerce being perfect for ecommerce startups, is because of WooThemes themselves.
WooThemes have been around for a while, producing stellar WordPress themes, extensions and plugins, including WooCommerce. They  have a wonderful track record of being reliable and exceedingly professional with both their products, and their support system. On top of a myriad of real, contactable people to talk to, WooThemes users can benefit from community forums, video tutorials, and more.
So there you have it, ten very good reasons for why you should strongly consider using WooCommerce to propel your first ecommerce project to success.
To learn more about how WooCommerce can benefit ecommerce startups, check out the section on WooCommerce on the WooThemes website.