With 1.86 billion YouTube users and the explosion of Tiktok, it's clear that video is eating the internet. 
According to statistics, video is one of the most popular ways to consume content, with 85% of U.S. internet users accessing online video through YouTube at least once per week. Further, the demand for pandemic-induced streaming content is at an all-time high, with Netflix counting 207.64 million paid subscribers worldwide in Q1 of 2021.
Of course, no one knows this better than Adobe, which powers best-of-breed video production via their flagship Premiere Pro and After Effects products. Speed continues to be a critical component when it comes to video content creators, and in recent years, other tools have disrupted the market – including basic tools like Wondershare's Filmora and free platforms like DaVinci Resolve. The widening expanse of choices has driven down costs and increased access to a wider range of users.
To compete, Adobe is turning to the workflow "gap" that exists in the market around video collaboration. To shore up their offering and better position against the competitive field, the digital giant has entered into an agreement to acquire Frame.io, an industry-leading video collaboration platform.
The transaction, valued at $1.275 billion, is expected to close during the fourth quarter of Adobe's 2021 fiscal year.
What is Frame.io?
Frame.io streamlines the video production process by enabling video editors and key project stakeholders to collaborate using cloud-first workflows seamlessly. The cloud-native platform provides an elegant way to gather feedback from everyone involved in the video production – from the director to the script supervisor to all the people who need to approve the final project. 
Recently, Frame.io launched "Camera to Cloud," the fastest, easiest, and most secure way to instantly get footage from cameras to collaborators anywhere in the world. Adobe has already been working with Frame.io to collaborate on videos for their website, social media, and events.
Collaboration is the name of the game
In a pandemic-driven world, shooting on location or traveling to obtain footage is becoming a more arduous task – if not altogether impossible. In addition, more teams are expected to work remotely yet still deliver large volumes of video content, all at a time when the demand for video content is increasing exponentially. 
All these changes have forced the video industry to adapt and rethink, and Adobe has been leading the way by investing in tools and products to execute complex workflows across teams. As part of their evolution, they acquired Workflow – a leading work management platform for marketers – for $1.50 billion last year. This was rivaled by Salesforce's recent acquisition of Slack, the leading team communications platform. 
What's clear is that digital collaboration is now a key foundation of all creative endeavors. Video teams must produce an ever-increasing continuum of content, and each video project requires various stakeholders, including video editors, producers, agencies, and clients.
Today's video workflows are disjointed, with multiple tools and communication channels being used to solicit stakeholder feedback. Frame.io eliminates the inefficiencies of video workflows by enabling real-time footage upload, access, and in-line stakeholder collaboration in a secure and elegant experience across surfaces.
"We've entered a new era of connected creativity that is deeply collaborative, and we imagine a world where everyone can participate in the creative process," said Scott Belsky, Chief Product Officer and Executive Vice President of Adobe's Creative Cloud. "With this acquisition, we're welcoming an incredible customer-oriented team and adding Frame.io's cloud-native workflow capabilities to make the creative process more collaborative, productive, and efficient to further unleash creativity for all."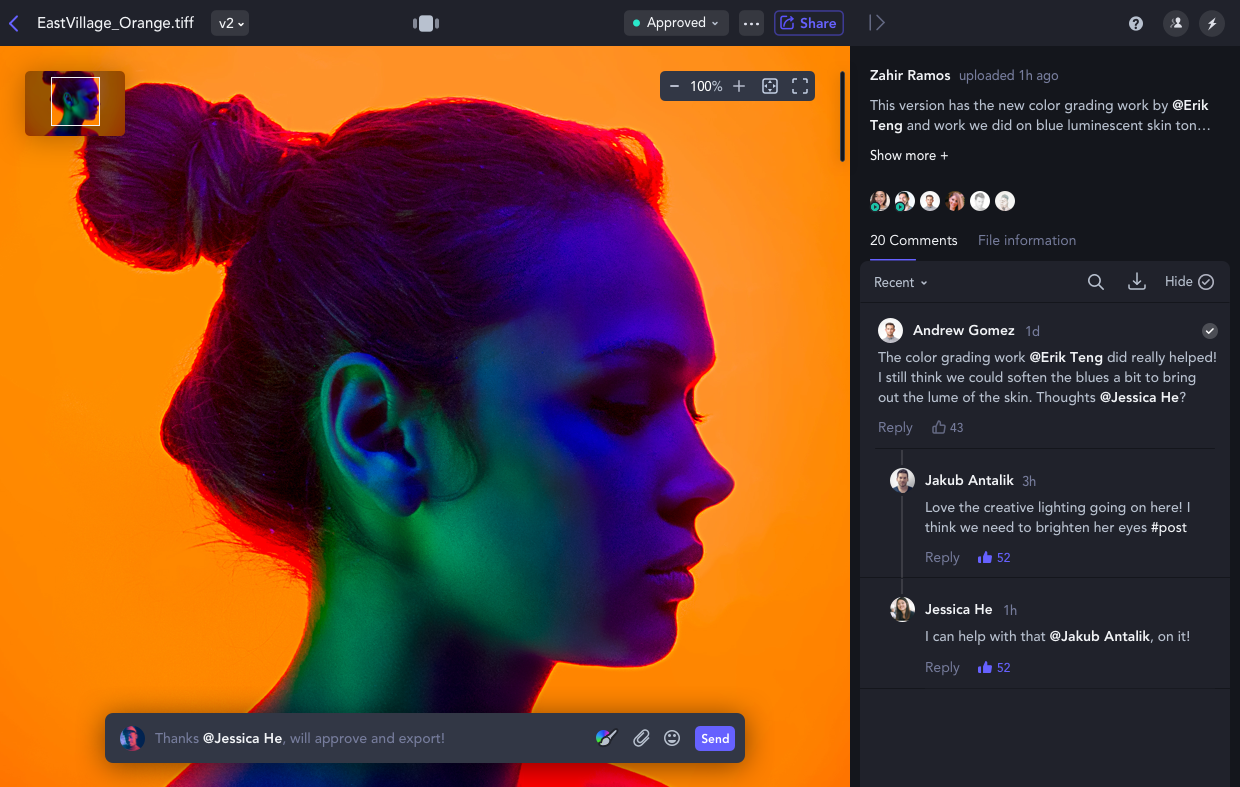 Adobe's acquisition of Frame.io brings Adobe Creative Cloud's collaboration services to video. It builds on recent innovations for creative collaboration, including Adobe Creative Cloud Libraries, Cloud Documents, Design Systems in Adobe XD, Adobe Stock, and Adobe Fonts – which together with Frame.io, will make it easy for teams to collaborate across Adobe Premiere Pro, Adobe Photoshop, Adobe Illustrator, and other Adobe Creative Cloud applications.
The combination of Adobe's industry-leading creative software and Frame.io's review and approval functionality will deliver a collaboration platform that powers the entire video editing process.
Video workflows must empower all stakeholders
With the combination of Frame.io and Adobe, Creative Cloud customers – from video editors to producers to marketers – will benefit from seamless collaboration on video projects. Frame.io's workflow functionality will now be a native part of Adobe Creative Cloud applications like Adobe Premiere Pro, Adobe After Effects, and Adobe Photoshop.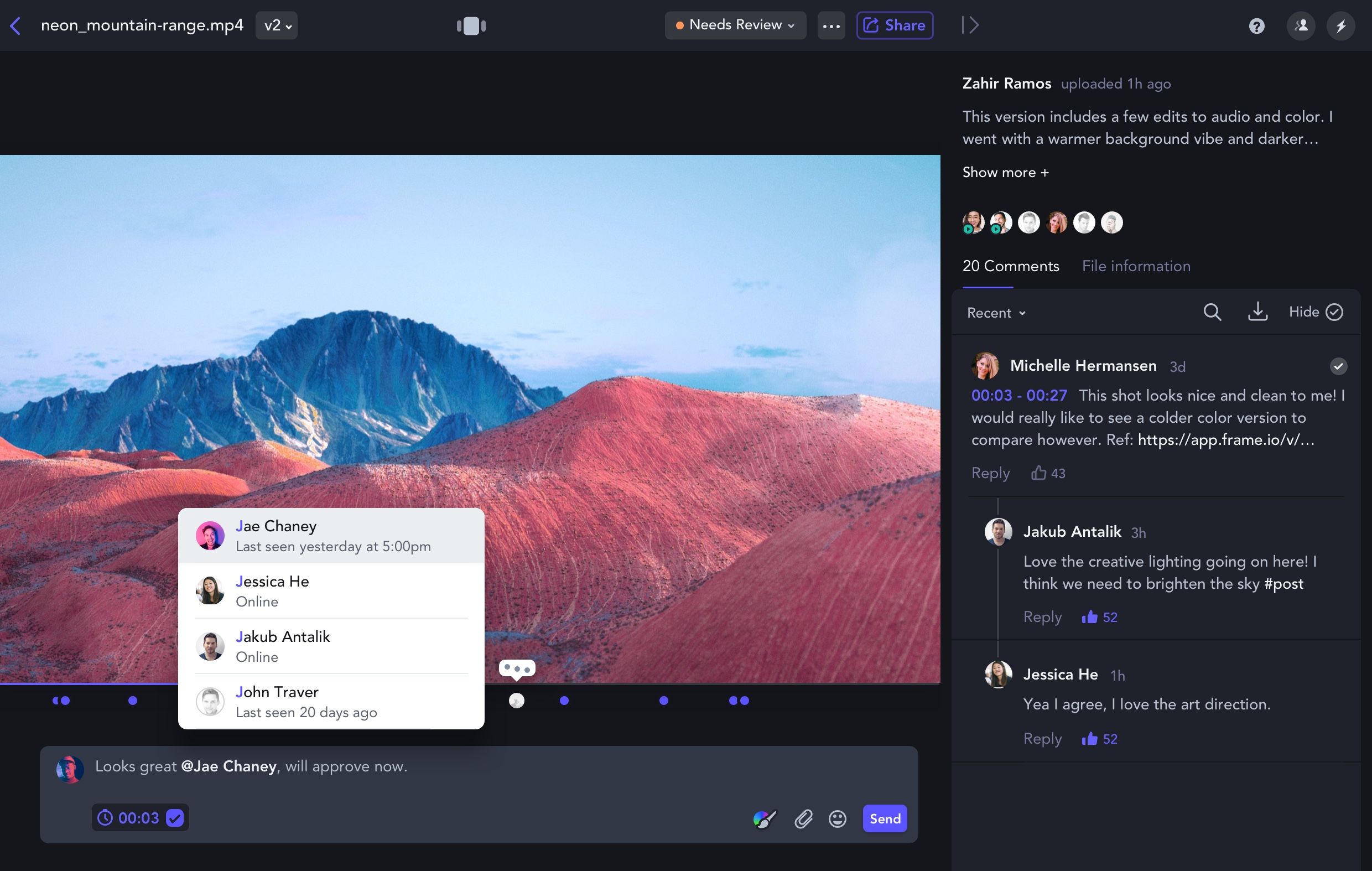 "Frame.io and Adobe share a vision for the future of video creation and collaboration that brings together Adobe's strength in video creation and production and Frame.io's cloud-native platform," said Emery Wells, Frame.io's co-founder and CEO. "We're excited to join Adobe to continue to drive video innovation for the world's leading media and entertainment companies, agencies, and brands."
Upon close of the acquisition, Wells and fellow Frame.io co-founder John Traver will join Adobe. Wells will continue to lead the Frame.io team, reporting to Scott Belsky. The transaction, valued at $1.275 billion (subject to customary purchase price adjustments) is expected to close during the fourth quarter of Adobe's 2021 fiscal year and is subject to regulatory approval and customary closing conditions. Until the transaction closes, each company will continue to operate independently.
Conclusion
The role of video in any content strategy is more pronounced than ever. As CMS and DXP platforms continue to expand their functionality and integrations, the ability to leverage video and ease the process of delivery will be instrumental. With Adobe remaining solidly in a leadership role across multiple DX categories, they are uniquely positioned to think ahead of the market and address critical issues – like workflow collaboration.
While their heritage as a creative development ecosystem is strong, Adobe's vision for mapping the future of digital experiences is even stronger. We'll be curious to see how these latest investments chart as more products enter the hot video market and lower the barrier to entry. As Gen Z influencers generate instant videos with off-the-shelf tools and resources on their iPhones, it's clear that the game will continue to change at multiple levels. Even so, there's a compelling need to work with other people in a production environment – and that's where Adobe is leading the way.
About Frame.io
Frame.io is one of the world's leading video review and approval platforms with over 1 million users. Integrated with most major professional video tools, Frame.io streamlines the creative process by centralizing assets and feedback in the cloud. This allows remote creative teams to collaborate securely and in real-time from anywhere in the world.
Conceived and designed in 2015 by video creators Emery Wells and John Traver, Frame.io is intuitive and simple, yet powerful enough for creative professionals, technical administrators, and clients to use with little (or no) training. Frame.io accelerates workflows and eliminates obstacles to creativity. From script or storyboard to dailies through delivery, Frame.io has reinvented the modern video workflow.
About Adobe
Adobe is changing the world through digital experiences. For more information, visit www.adobe.com.