Zesty is an enterprise-grade CMS that leverages a SaaS (Software as a Service) approach, aiming to enhance deployment speed, reduce costs and improve reliability across the board.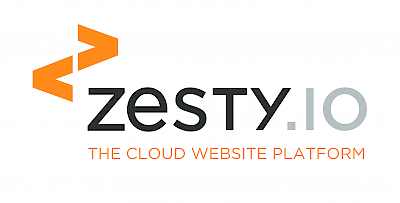 The platform comes in two forms; Zesty Satellite™ for single web properties, and Zesty EcoSystem™, a unified platform for managing multiple Zesty instances.
Recently, I had the pleasure of catching up with Randy Apuzzo, Zesty's Co-Founder and CEO.
Who is Randy Apuzzo?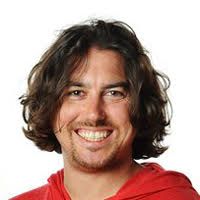 Randy started hacking at age 12 and started his professional career years later in 2004. As a young entrepreneur, Randy focused on building business software and websites.
He now uses his experience to lead the team at Zesty.io. As CEO he focuses on partner communication and product vision. Outside of technology, Randy enjoys learning about space and history, and weekend visits to San Diego's beautiful beaches.
The Interview
KI: You founded Zesty alongside Andy Fleming back in 2010. Can you give us some insight into how that came about, and what your aims were at the time, and whether those aims have changed at all?
RA: Andy and I met at an AIGA design event in 2010. I had never met a designer that could hold a conversation about database storage, so we immediately hit it off. At that time, we both had different solutions to empower our clients to update their content without using clunky, not secure, hard to use systems that existed.
Andy challenged me to build a better content system than the one I was already selling to my clients. I accepted. After meeting every Monday for two months the first version of Zesty.io was born in October 2010. The passion to empower businesses to control their content remains, but now we are looking beyond the website to offer an all encompassing platform for customer engagement and content distribution.
KI: For those who have yet to hear of Zesty, can you give us a quick breakdown of what the platform is today, and who it's for?
RA: Zesty is a 100% SaaS platform for powering business content. Imagine AWS, but for business content. Zesty empowers businesses to manage content in a multiple department, collaborative environment purposed for business needs.
Businesses can grant agencies and vendors access to content tools for creating websites, mobile apps, connected home, IoT, etc. Businesses retain full control, and gains valuable insights on the performance of their content and customer engagement.
We currently have customers like Sony, Mission Brewery, and Astroglide.
KI: Zesty is a Software-as-a-Service (SaaS) content management system. What benefits does SaaS bring to the table? In other words, why should should enterprises be looking to move towards a SaaS content management system?
RA: SaaS fills labor gaps in businesses that do not have the resources to create their own software, or rather, should not be creating their own software.
In my career supporting businesses, I've been the one building in-house solutions or helping technology operations. It's great in the beginning, but it becomes a burden to the business long-term, and can have negative effects as lacking the latest technology can really hinder growth.
KI: How about small-to-medium size businesses. Should they also be thinking about going SaaS? (If so, are there any plans to begin marketing Zesty in this market?)
RA: Yes. If you're not in the business of IT management or internet technology, then let a great service take care of you.
Demand from small-to-medium size business is so high it's hard to ignore. We turn down opportunities in this market a couple times a week. Right now our focus is creating the most solid solution a mid-market to enterprise level businesses has available on the market.
While keeping that focus, talks of a "Zesty Lite" are brewing, and we may start testing it with a select group of digital creatives. Expect an announcement in 2016.
KI: Can you tell us what's in store for Zesty in coming months? Is there anything planned to happen before the end of 2015?
RA: Every week is exciting! We are rolling out new language to communicate the product, as well as new platform, infrastructure, and feature updates. We are working heavily with our current customers and their developers to improve tools, and something new is rolling out every two weeks.
Before the end of the year there will be a big announcement about the business. We have very excited investors looking towards a big future as well as standing solutions interested in merging.
KI: And finally, if you had just three short sentences to sum up why an enterprising company should opt for Zesty, what would they be?
RA: If you're not in the business of building and maintaining digital marketing software, then do not spend valuable resources doing so. Zesty.io will continue to serve you with new ways to reach and engage your customers in their home, on their commute, or at work.
We constantly strive to give our customers the latest and greatest technology opportunities to be successful.
Learn More
To learn more about Zesty, check out their website.
Also, be sure to explore more of Zesty via our CMS Directory.