When it comes to tracking down the best ad network, it can be tough to weed through the garbage. There are quite a few out there that pay very little and aren't worth your time. For that reason, I've put together this guide to the absolute Best Ad Networks for Bloggers.
CPM, for those who are unaware, stands for Cost per mille (latin / italian for thousand). Don't ask me why CPM became the term of choice as opposed to CPT (cost per thousand) but it is what it is. ?
This means that for every thousand visitors you get to your website, you earn a certain dollar amount. A good ad network will pay over $10 CPM. A poor one will pay under $1 CPM. So for instance, if you had 100k visitors to your website and were with a good network that paid $10 CPM, you would earn $1000. $10 multiplied by 100 (because each thousand earns you $10).
Here's a quick video explaining it for those having a hard time:
Make sense? Cool.
Why Should You Trust My Opinion on the Best Ad Networks?
Before I get into who the best ad networks are, let me explain why you should trust my advice on which one to choose.
My wife runs a popular food blog called The Kitchen Magpie which receives in excess of 1.5 million monthly visitors. As such, we needed the best ad network to help monetize this quantity of page-views. We had to weed through quite a few in order to find the best of the best. We have tried most of the networks out there before ending up with AdThrive (which we were actually invited to).
Between my wife and I, we've both been blogging since 2009 and do so for a living. That means we're 100% full time employed by our websites, no other jobs. We make all of our revenue from advertising and working with customers on sponsored content, videos, etc. Therefore, we are very much driven to make sure we earn as much as we can from our websites. I hope that helps set the tone for this article a bit and gives you some confidence in my recommendations. Now lets get on with it shall we?
Note: If you are looking for the best ad network that allows you to become part of Google's AdXchange (meaning you earn more as Google advertisers will have an opportunity to bid on your inventory) then check out the first 3 choices in this list. AdThrive is the strongest and largest player on the block here but is solely focused on blogger websites. The same goes for Mediavine. Ezoic, however, has lower entry requirements (10k visitors per month minimum) and also allows you to join Google's network making it the easiest path of entry for most websites (they are also not blogger specific).
#1 – AdThrive

AdThrive is, without a doubt, the absolute best ad network for CPM based advertising for bloggers. We've been working with them on The Kitchen Magpie for a while now and no network has even come remotely close to earning as much as we do with AdThrive. I know at one point they had a waiting list of bloggers wanting to join their network and I do know they are picky about who they choose, primarily because they want the best of the best in order to keep their advertisers happy. You can sign up on their website if interested and see if you are accepted.
According to Comscore, AdThrive is now ranked #20 out of all internet entities in the world. AdThrive publishers reach upwards of 92.5 million unique viewers monthly, which is more reach than massive companies like Snapchat and Pinterest! In addition, AdThrive publishers rank #1 in Food, #1 in Family and Parenting, #1 in Lifestyle, and #2 in Home. These are some impressive stats! (source)
Benefits:
Hands down, AdThrive has THE best staff. Ever.
These guys are not only incredibly smart and helpful but they are also the most well versed staff in the advertising arena. I've thrown question after question at them and they don't just answer them, they go above and beyond to help improve your site earnings. I've even had them go so far as to help with site problems that had nothing to do with advertising. They are THAT good. No word of a lie. They offer courses to help boost your RPM and they work night and day to get better and better at what they do.
Huge earnings.
We've tried all of the other ad networks and nobody has come close to paying as well as AdThrive. Our earnings are far and above what we were making elsewhere so if you are lucky enough to get on board, I wouldn't suggest leaving. Yes, we've tried Mediavine (#2 on our list) as well but they didn't come close to earning as much for us.
Google Certified Ad Partner.
This one is big. There are only a couple of ad optimization companies in the entire world chosen for Google's prestigious Certified Partner Program. Being certified means that AdThrive's practices, policies and results are Google-approved. This means you won't be running ads that are going to cause you to be penalized or that aren't Google compliant.
Community Engagement.
AdThrive offers a Facebook group where they offer tips and tricks and their publishers can get together to discuss strategies, troubleshoot problems and more.
Website: AdThrive
#2 – Ezoic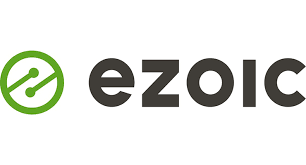 CMS Critic uses Ezoic. Read on to find out why.
We use Ezoic and there's a reason why we use them as opposed to AdThrive. Where AdThrive is strong is within the US market. When it comes to monetizing US traffic, nobody beats them in my opinion but when you run a tech blog like this one with a variety of topics that appeal broadly and not just do a specific demographic, AdThrive isn't the best choice.
Basically, if you have less than around 60% of your traffic coming from the US, you'll want to go with Ezoic. They've got an easy interface, excellent staff and they are also part of the Google Ad Network. Furthermore, they have a lower entry requirement and aren't as picky on geography).
Ezoic is a Google Certified Publishing Partner just like AdThrive, the main difference here is that they accept blogs with traffic that is around 10k visitors per month. As I mentioned, they also don't limit you based on US traffic so if you have a blog like this one, where we have a wide variety of traffic from many geographies and the US only accounts for around 30% or so of the traffic, then Ezoic is the choice for you.  What I like about Ezoic is that they have a solid interface that incorporate Adsense as well as a backup plan for the instances where they can't fill your ads.
They are definitely the best ad network for sites like ours and those of you with slightly less traffic.
Website: Ezoic
#3 – Mediavine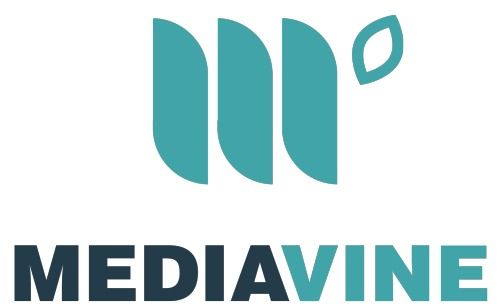 Mediavine is also one of the best ad networks for bloggers because they offer solid earnings and support. If you aren't able to get on with AdThrive, I recommend checking out Mediavine, especially if you are in the food, travel, fashion, lifestyle or entertainment niches as they tend to do well. From my experience, Mediavine didn't offer as high an earning potential as AdThrive but your experiences may vary. They definitely have a large network of publishers and advertisers so you can't go wrong giving them a try and seeing if they are the right fit for your needs.
Benefits:
They are publishers too.
The folks behind Mediavine are also publishers that own The Hollywood Gossip, TV Fanatic and Food Fanatic websites. They test their solutions on their own websites first before offering them to their network of publishers, meaning you get tried and tested solutions.
Solid earning potential & sponsored opportunities.
Mediavine publishers make good money. I am aware of a large number of big bloggers that are with Mediavine that earn a living from their advertising revenue so they certainly don't pay poorly. They are a great alternative to consider if you are in the market for a CPM ad network. They also offer sponsored opportunities that come their way. They also offer sponsored opportunities for influencers.
Community Engagement.
Mediavine has an exclusive Facebook group where publishers and Mediavine employees work together to network, troubleshoot, discuss strategies and more.
Website: Mediavine
#4 – Monumentum / Blogher (Geared towards Women)


Monumentum, otherwise known as the Blogher publishing network, is another very large and popular advertising network for bloggers. It is, however, primarily geared towards women so if you are a male blogger, you are most likely out of luck. We were with Blogher for a while with The Kitchen Magpie but left to be exclusive with AdThrive. During that time, it was a pretty solid network so definitely worth checking out.
Benefits:
Advertising and Sponsored Content opportunities
Momentum by SheKnows Media is a very large network of primarily female bloggers that has been around for many years. Momentum also offers their bloggers sponsored content opportunities, however I'm not sure how often or how many they have.
Great exposure through the Blogher Conference
They are the force behind the Blogher conference which is one of the largest blogging conferences in North America and a very popular destination for bloggers from around the world. There are some great keynote speakers and tons of opportunities to network with potential clients so it's a great opportunity to connect. If you are with the network of couse, even better.
Website: Momentum
#5 – Adbuff

Adbuff is a good option to consider if you are not a blogger or prefer not to go with one of the other networks above. They are slowly gaining momentum and becoming more and more popular (and recommended) due to their claim of high CPM rates and 100% fill rate so it's definitely one to try out and see how it performs.
Benefits:
Realtime reporting dashboard
Adbuff has a realtime reporting dashboard with stats that are updated every second, so you can make informed decisions in real time. For those of you that are stuck on numbers, this is a big benefit over some of the other networks that offer next day stats.
100% fill rate (as advertised)
A few things about fill rate. It's great that networks like Adbuff offer 100% fill rate but I just want to point out that it doesn't mean much if your CPM is super low. You can have 100% fill rate at 0.05 CPM and you are basically making 5 cents for every thousand visitors, which is next to nothing, so keep that in mind. If your CPM is reasonably good, however, then you want the highest fill rate possible. Adbuff offers both 100% fill rate and make the following claim "Our CPM rates for banner ads are among the highest of any CPM ad network today. We pay the highest CPM rates to publishers with traffic from US, Canada, UK and Australia." – While I can't speak to how accurate this statement is, if they pay as well as they claim, you should be making good money in no time with them.
Website: Adbuff
#6 – Media.net

Media.net is one of the largest advertising networks in the world but it's not exclusively geared towards bloggers. If you are looking for a solid network with good earnings but are not happy with AdThrive or Mediavine, this one is a good alternative. Media.net was recently purchased by a large conglomerate as well for a whopping $900 million making it the third largest ad tech deal ever. That's a hefty amount! Media.net is part of the Yahoo! Bing network and has a very large pool of advertisers in it's arsenal.
Benefits:
Huge network of popular publishers.
Some of the world's largest publishers work with Media.net. Names like Elle, Good Housekeeping, Cosmopolitan, Forbes, Reuters, Better Homes and Gardens, Esquire and a whole lot more. With brands like that using their network, you can bet they are with them for a reason. This also means, however, that you are fighting some tough competition for the top dollar, so be aware of that.
Large array of ad options.
Media.net offers a huge array of ad placement options including in-content ads, mobile docked ads, contextual ads, desktop interstitial and more. This means you have a large number of possibilities for ad placement when it comes to your website.
Excellent reporting mechanisms.
Media.net offers a solid reporting dashboard that lets you monitor your ad impressions on a near real-time basis. The reporting interface allows you to view earnings with drill-downs by sites, ad tags, and date range. This means you can monitor the revenue impact of your ad customizations and spot trends quickly.
Website:Media.net
Conclusion
There are a ton of "best ad networks for bloggers" articles out there. The sad reality is, most of them are full of it. A large number of these articles are there to drive sponsored content for advertising networks. If you look around, you'll see that next to none of them mention the first three networks above yet the bulk of bloggers who are earning big money use them. Suspicious isn't it? I didn't write this article to make money referring people. I wrote this article to give you actual advice.
I'm not a huge fan of many other networks. I've tried the ones listed by the other bloggers out there and honestly, most of them are pretty poor and don't offer much at all for bloggers. They are mostly generic ad networks that offer low paying CPM so they aren't ones I'd typically consider. However, that doesn't mean they won't work for you so if you can't find any within my list that will work for you, perhaps give them a try.
If you truly want to start earning top dollar for your blog, take my advice and try to get on with one of these networks. I welcome your comments below; whether you agree or disagree. Also, I'm happy to help answer any questions you have, simply leave me a comment and I'll keep an eye out for them. Best of luck and I hope you find the best ad network for your needs.