It's hard to believe that October has already come and gone.
Maybe we can blame Halloween and the ensuing candy coma, but last month seemed surprisingly quiet in the CMS and DXP news cycle.
But that's not entirely true: rather than tracking big mergers or major releases, we were served a number of small yet significant improvements from various vendors – more like those mini-sized candy bars that still get the job done.
For the record, we're big fans of Almond Joy.
The e-commerce sector drove most of the trends in an otherwise not-so-spooky month, with several companies releasing more integrations designed to make online selling easier and more accessible. We're also seeing headless commerce take center stage as more brands look to grow their online sales in an omnichannel world, and it's growing in popularity every day. If you're evaluating solutions, be sure to check out our recent article on the top headless commerce platforms.
If you're ready to close out October's tricks and treats, keep reading.
Postman's 2021 "State of API" report shows the world is moving towards an API-first digital era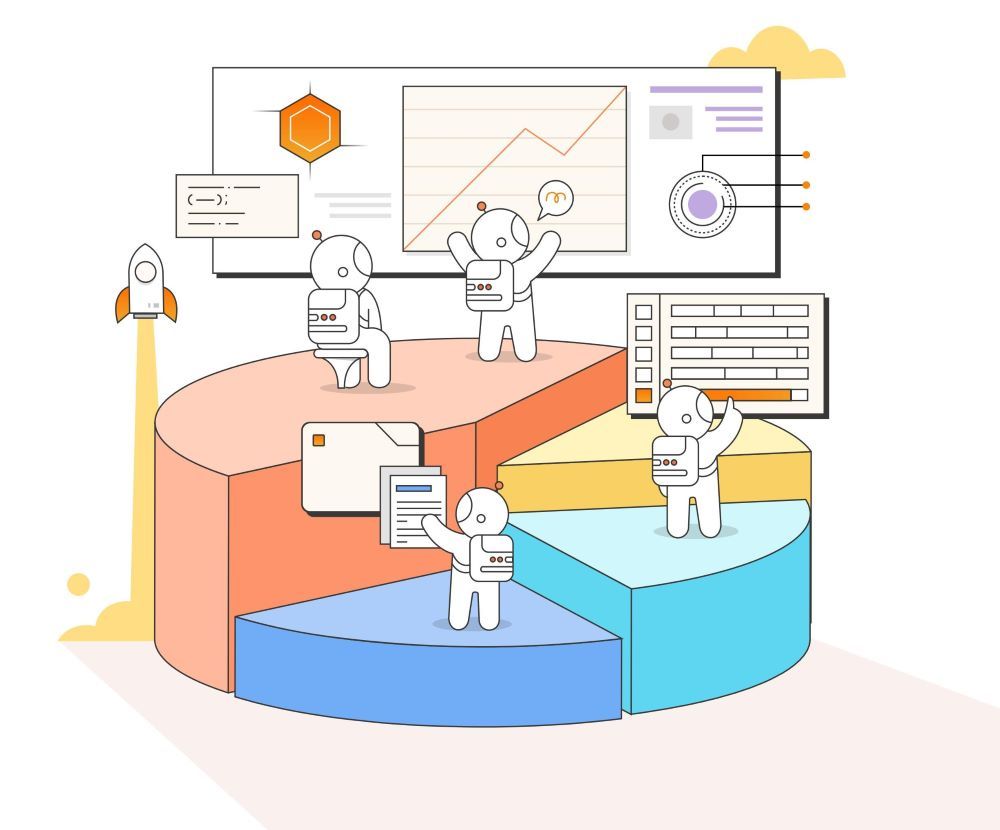 Forget Halloween. Postman, a leading platform for building and using APIs, delivered an early Christmas gift with this year's free "State of the API" report. This baby is chock full of data and statistics about API trends across industries and has become a primer for understanding how API-first strategies are transforming everything. 
For the report, Postman surveyed more than 28,000 developers and API professionals who shared their thoughts on a range of topics, including their organizations' development priorities, how they get their work done, and where they see the industry going. Postman's authors combined these insights with data observed on the Postman API Platform to build a more complete picture of the current state – and the future direction – of APIs.
Here are some of the key findings from the report:
The pandemic changed the world, and the world responded with APIs: Just a short of two-thirds of respondents stated that the pandemic somewhat or significantly affected their work.
The API ecosystem is global and growing: Over the past 12 months, Postman users signed in from an impressive 234 different countries and geographies while making 855 million API requests (up 56% from the prior year).
Developers are spending more time with APIs: Exactly how much time is spent working with APIs? 49% of respondents said that more than half of the organization's development effort is spent on APIs – compared to just over 40% last year.
More companies are embracing the API-first philosophy: This year, 67% of survey respondents ranked themselves as a five or higher in terms of embracing an API-first philosophy, while only 62% ranked themselves in this way in 2020.
Want more? Of course, you do! Let your own API consume the free 57-page report here.
Mailchimp and Shopify launch direct integration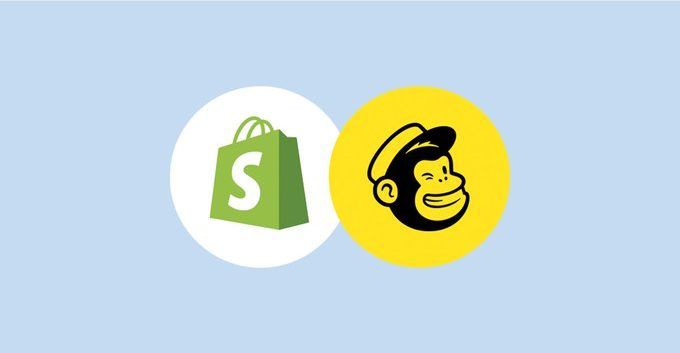 Monkey see, monkey shop? Yup. And it's now easier than ever. 
Mailchimp, a leading email and marketing automation platform, announced that they've partnered with Shopify – a leader in e-commerce – to deliver a new integration that's available today. New and existing users of both platforms will be able to connect their Mailchimp account to their Shopify storefront through direct integration, eliminating the need for third-party tools and manual data transfers.
By connecting Mailchimp and Shopify, merchants will be able to combine the power of purchase data with marketing data and use those insights to help drive conversions, increase revenue, and reach more customers at the right point in their buying journey. The new integration also makes it possible for small business customers to connect with their audiences. 
This integration is of critical importance right now as retailers gear up for the 2021 holiday season. According to U.S. News & World Report, this year's online holiday spending is predicted to increase by 11%. By connecting MailChimp and Shopify, brands and retailers can accelerate their marketing and e-commerce capabilities and capitalize on more online transactions than ever before. 
"Last year, Mailchimp customers generated 36 percent more orders from Thanksgiving to Giving Tuesday than they did in 2019, showing just how important having an online presence for commerce and retail businesses really is," said Joni Deus, VP of App Marketplace at Mailchimp. "We're thrilled to have partnered with Shopify again ahead of our customers' busiest season to make it easier for merchants to reach their customers, sell more stuff, and be successful."
"As our merchants prepare for the holiday season and continue to adjust to the new realities of commerce, we're excited to welcome Mailchimp to the Shopify Partner Ecosystem," said Fatima Yusuf, Director of Commercial, App Ecosystem, Shopify. "The combined power of Mailchimp's suite of marketing tools and Shopify's robust commerce infrastructure will level the playing field and unlock even more opportunity for independent businesses to grow and succeed into the future."
Adobe adds Workfront integrations to creative and marketing apps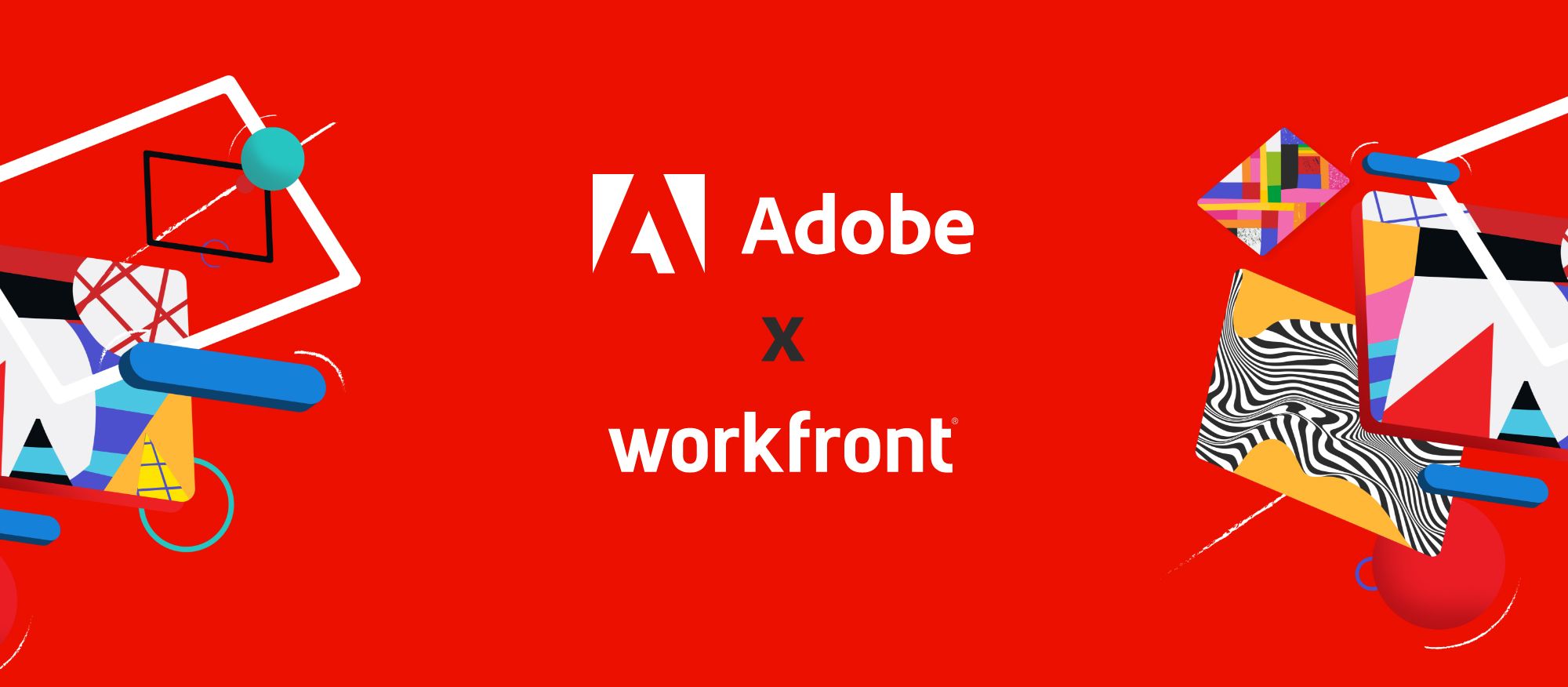 Talk about "working it out."
Adobe has finally announced some new capabilities in Adobe Workfront, targeting one of the most challenging aspects of delivering personalized content at both speed and scale: dynamic collaboration, communication, and workflows within creative teams and between creative and marketing teams.
Of course, this has been a long-anticipated evolution. Last year, the creative experience powerhouse acquired Workfront – a leading work management platform for marketers – for $1.50 billion. The goal was to integrate Workfront's capabilities into Adobe's Experience Cloud and allow customers to manage complex marketing workflows. Finally, that integration has begun to bear fruit. 
The new capabilities in Workfront integrate seamlessly with Adobe Photoshop, Adobe Experience Manager, and Adobe XD. As an example, the Photoshop plugin gives users the ability to work together through an embedded Workfront update screen. Creators can see tasks and issues and post and view comments related to their projects. They can also log time, export assets, and seamlessly collaborate on digital proofing, reviews, and approvals — all without ever leaving Photoshop. 
The integration with Adobe Experience Manager provides integrated approvals and content delivery for enterprises. You can sync metadata between projects and final assets – and keep the work flowing with advanced enterprise workflows, including auto-publishing of assets. This integration is currently available for enterprise customers.
There's also an update to the Adobe XD plugin, empowering designers to work with internal/external stakeholders, log time, and view details on all projects, tasks, issues, and documents. They have full access to all Workfront folders and documents, can upload work, send shared links for review, attach proof workflows to assets and maintain version control. This plugin is available now on both the Adobe Marketplace and Creative Cloud Desktop.
Adobe also announced additional capabilities to enhance experience delivery to B2B brands and make accessing Workfront features easier for all Adobe customers. This includes the Adobe Marketo Engage Connector for scaling customer engagement and supporting global efforts with a small team – and the Adobe Identity Service for authentication and validation of the end-users, including federation and Single-Sign-On (SSO).
"The ability to align complex workflows, processes and the foundational work — especially those handoffs between marketing strategy and content development — is critical in enabling teams to get personalized content to customers faster, with greater impact, and aligned to company strategy," said Liz Miller, Vice President, and Principal Analyst at Constellation Research. "Adobe Workfront brings order to the nimble, bidirectional madness of marketing work, serving as the 'effectiveness engine' for the modern marketing machine so critical to moving digital business forward."
BigCommerce launches Ads and Listings on Google, giving merchants a one-stop-shop to list and sync products for free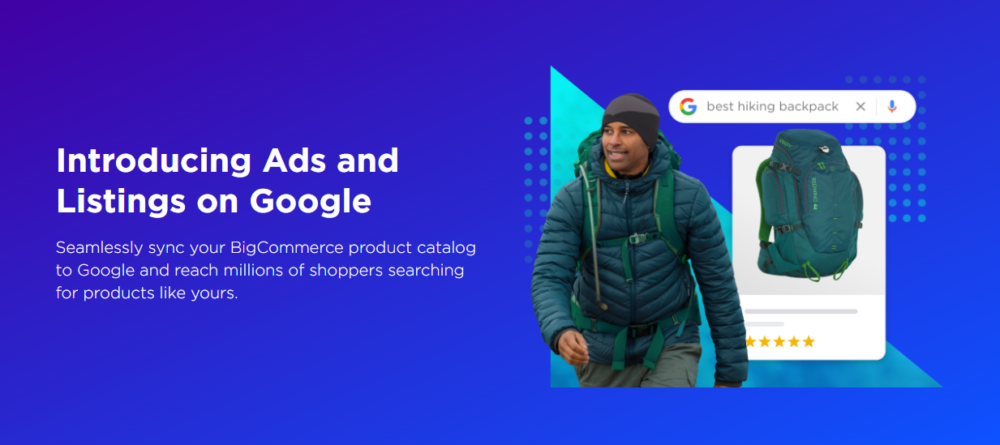 Love it or list it... on Google. 
There's no question that Google is drifting deeper into the e-commerce ecosystem, providing a direct path "from search to sell" for a wide range of services. A lot of this has been exacerbated by the Covid-19 pandemic and the consumer shift to online purchases and deliveries. 
In fact, if you've searched for, say, a new pizza place near you, Google is serving up more than options – it's allowing you to view a menu and place an order without ever leaving Google.
Sure, this presents some competitive challenges to e-commerce platform providers, but Google is a ways off from consuming all storefronts. In the meantime, they present a dynamic channel for sellers and retailers to reach audiences at the point of search.
To that end, BigCommerce, the popular cloud e-commerce platform for fast-growing and established brands, just announced the launch of Ads and Listings on Google – a new native app that enables small to medium-sized BigCommerce merchants in the U.S. to connect their store to the Google Merchant Center and add products for free. Merchants can also take advantage of Google Ads campaigns to reach more customers and uncover performance insights and trends, ensuring a consistent brand experience.
With this new integration, BigCommerce merchants of all sizes will be able to easily list their products for free on Google, create ad campaigns, and review performance metrics directly in their BigCommerce store. This also means BigCommerce merchants can now integrate with Google's shopping features across Search, Shopping, Image Search, and YouTube.
"Ads and Listings on Google is a logical next step for our omnichannel merchants to reach further and attract new customers who rely on Google's powerful shopping capabilities to drive traffic and growth," said Sharon Gee, Vice President and General Manager of Omnichannel at BigCommerce. "As more retailers enter the e-commerce landscape, the more crowded it will be for them to reach the right shoppers across the channels they're searching in. Ads and Listings on Google give merchants a true advantage to get discovered without ever having to leave their BigCommerce store."
Merchants can directly access the Ads and Listings on the Google app via the BigCommerce Channel Manager, creating a one-stop-shop experience to upload products, produce paid ad campaigns, and generate reports to track and monitor shopper activities. Key benefits include:
Manage product catalogs from a single location: Merchants can upload product listings, create paid campaigns and track and analyze performance all from within their BigCommerce store. Any changes will automatically sync to Google, ensuring a consistent brand experience across all Google channels.
Reach new audiences and drive traffic: Merchants can connect with the right shoppers at the right moment when they're searching for products across Google Search, YouTube, Gmail, and the web to extend customer reach further.
Gain more insight: In Google's Merchant Center, merchants can measure the impact of every sale and show products to the most valuable customers to better maximize marketing efforts.
The Ads and Listings on the Google app are now available to all small to mid-sized BigCommerce merchants and currently support USD currency with international currencies soon to follow. Learn more about the Ads and Listings on the Google app here.