Well, it's been another action-packed month in the CMS and DXP worlds, and there's barely time to process the news.
Just as we finished breaking down Gartner's 2021 Magic Quadrant for Digital Experience Platforms, the 2021 Forrester Wave for Agile Content Management Systems was released. You can get a copy of the report here.
There's a lot to unpack, but the main question is: how do you make sense of both the Gartner and Forrester reports when evaluating a solution? There are similarities and differences to be sure, but the comparisons reveal some bigger things happening across the experience management landscape. We'll have a detailed analysis next week.
Automattic's WordPress VIP Acquires Parse.ly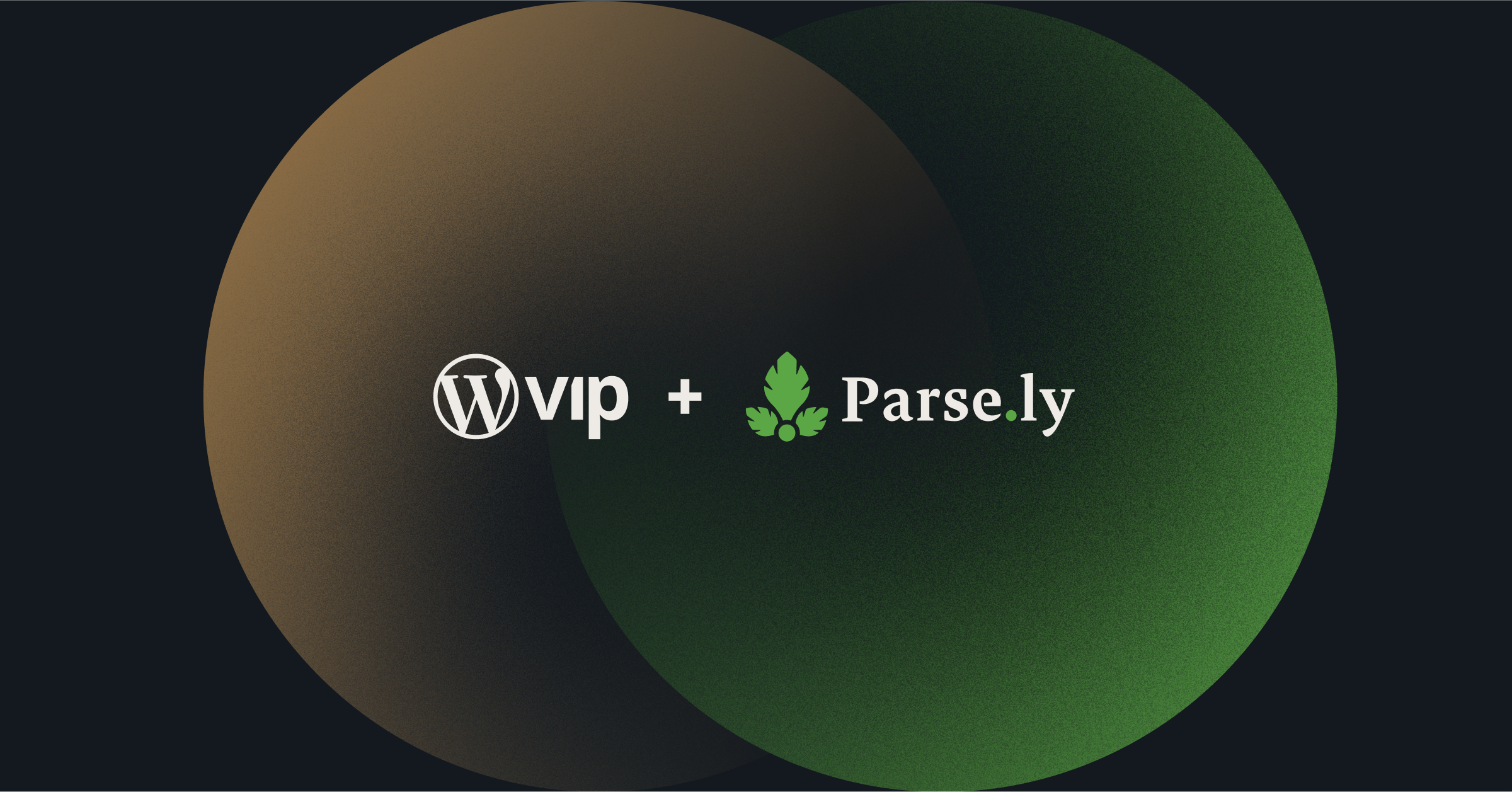 WordPress VIP (WPVIP), Automattic's WordPress enterprise content management platform, has announced the acquisition of Parse.ly – a real-time content analytics platform designed for content management and e-commerce platforms. The goal is to provide enterprises with content analytics that integrate seamlessly across WPVIP's commerce and content offerings.
Parse.ly is the first large enterprise software acquisition for Automattic, the parent company of WordPress, Tumblr, and other tech platforms that enable people to publish content to the open web.
Previously, Salesforce made a $300 million investment in Automattic. In a post about the transaction, Matt Mullenweg – the founder and CEO of Automattic – said that Salesforce "helped open his eyes to the potential there is in the enterprise market for WordPress VIP."
While the Parse.ly purchase represents a larger enterprise strategy, Automattic is no stranger to acquisitions. One of their most notable, WooCommerce, provided a critical pathway to e-commerce, and had become a well-known brand in the space. On the other side of the stack, they acquired the ZBS CRM, a customer relationship management plugin for WordPress that enables online retailers using WordPress and WooCommerce to keep track of their customers.
Through Parse.ly, Automattic is elevating the value of enterprise analytics for its customers. Parse.ly uses predictive analytics for content recommendations, driving engagement with personalized experiences for every visitor. It also provides both real-time and historical data.
"We've always had a deep admiration for WPVIP as the gold standard for enterprise content teams, and we're thrilled to join together," said Sachin Kamdar, the CEO of Parse.ly. "From the culture and people, to the product, market, and vision, we're in lockstep to create more value for our customers. This powerful combination of content and intelligence will push the industry forward at an accelerated pace."
With Parse.ly, WPVIP customers will get much more than basic analytics like page visits and views. Commerce brands will be able to see which content converts visitors into buyers and deliver content recommendations for top-performing products.
Oracle Announces Cloud Customer Experience Updates
Oracle announced that it's rolling out updates to its Cloud Customer Experience (CX) platform. The latest updates to the CX suite adds enhancements and capabilities to Oracle Sales, Oracle Service, and Oracle Marketing.
"Customers aren't afraid to walk away after a single bad experience, and that reality means organizations have to empower their sales, marketing, and customer service teams with the data they need to make every customer interaction matter," said Rob Tarkoff, executive vice president and general manager, Oracle Customer Experience.
The latest updates within Oracle Customer Experience (CX) include new B2B selling, service, and marketing capabilities.
B2B Selling Capabilities: Improve efficiency and accelerate sales cycles by providing a more prescriptive sales experience and removing tedious data entry tasks.
Voice Capabilities: A new digital assistant allows sellers to talk to their CRM system and use voice commands on a mobile device to create follow-up tasks, add an attachment to an account, record an update to an account, and more.
Streamlined Quoting: Sellers now have the ability to search, view, and manage complex quotes on one screen via desktop or a mobile device, eliminating the need to toggle between data and screens.
Communications Industry: A new Buy application in Digital Experience for Communications helps service providers give customers more relevant offers to increase conversion rates. This includes making it easier for customers to buy services via their preferred channels.
Actionable User Interface: Data-driven recommendations help sellers save time and focus their efforts on the strongest opportunities.
Smart Lists: Help guide sellers on what action to take next by automatically displaying relevant information based on past behavior.
Infolets: Enable sellers to quickly accept leads, qualify prospects, rank deals, and create tasks from the home page of their CRM system.
Advanced Search Capabilities: Help sellers quickly and easily locate information related to a sales opportunity, territory, account, and quotes. In addition, Favorites allows users to mark records to save for later.
Siteimprove Releases Upgraded Accessibility Module to Empower Organizations to Meet Increased Digital Experience Expectations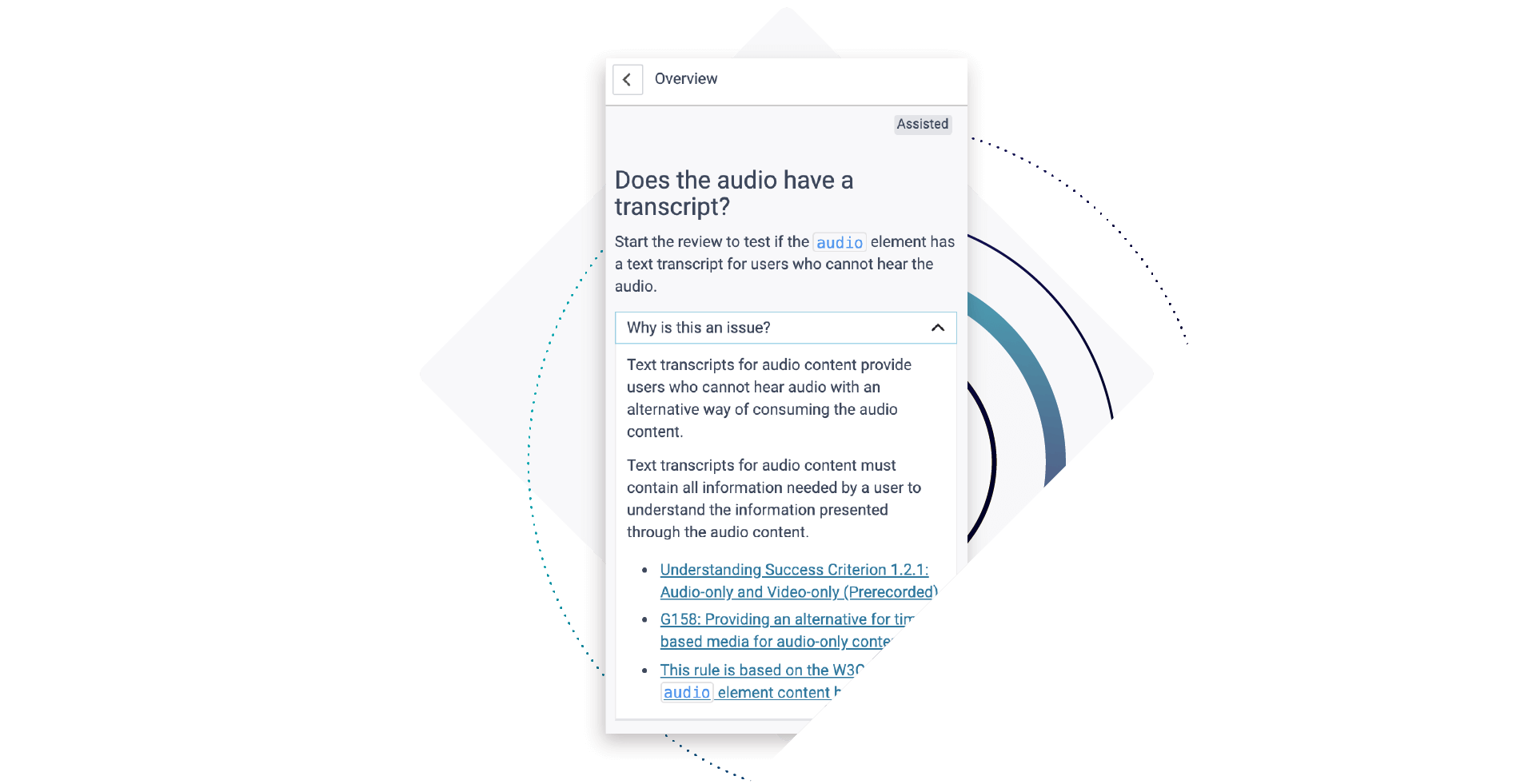 Siteimprove, the cloud-based Digital Presence Optimization (DPO) platform, announced the release of the new and improved Siteimprove Accessibility module. The new feature was created in partnership with the EU Commission and the World Wide Web Consortium (W3C).
One of the biggest challenges when it comes to identifying and fixing accessibility issues is the wide array of rules that are constantly changing. Siteimprove solves this problem by actively integrating the new Accessibility Conformance Testing (ACT) rules into their Accessibility module on an ongoing basis.
ACT rules are a growing set of test rules that aim to harmonize the interpretation of W3C accessibility standards, such as Web Content Accessibility Guidelines (WCAG) 2.1 and Web Accessibility Initiative (WAI).
Since WCAG 2.1 requirements can be vague and difficult to read, they are open to interpretation. This makes it challenging for organizations to know whether they have met the legal requirements or not. With the latest approved and confirmed ACT rules at the core of Siteimprove's Accessibility module, users can expect consistent results and a better understanding of how to work towards meeting the recognized accessibility standards.
The features and benefits that come with the Siteimprove Accessibility module include:
Setting site targets to track progress: With the module, you can set a custom target to work towards a specific compliance goal such as Level A, AA, or AAA accessibility compliance. The module also provides an Accessibility Digital Certainty Index (DCI) score, which measures your site's accessibility compared to other companies in your industry.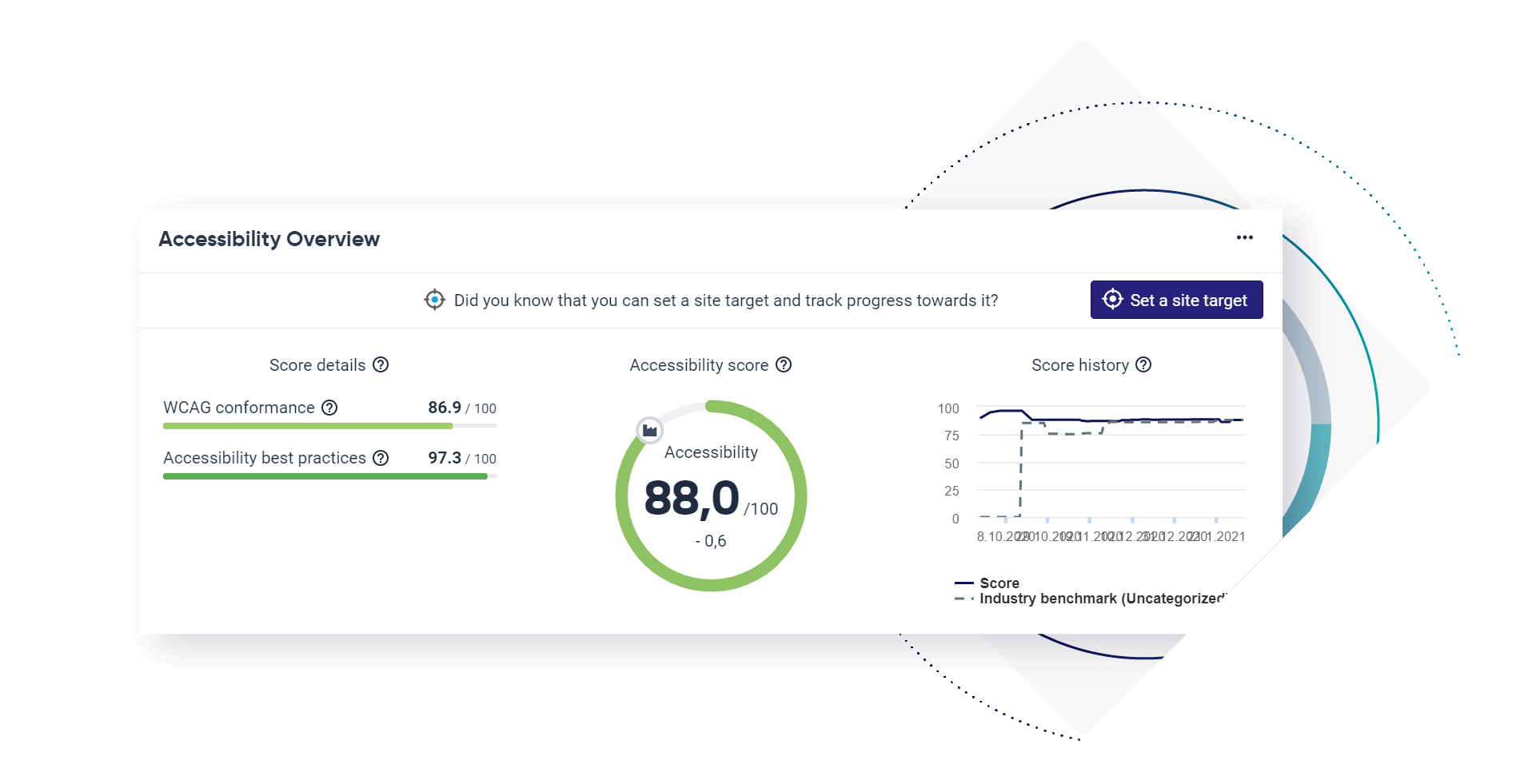 Identify and prioritize issues: By filtering your site's issues by the page section they are found in – header, footer, metadata, or all other content– you can more easily prioritize the issues that need to be remediated.
Fix issues with easy-to-follow instructions: Quickly review potential accessibility issues using an assisted review flow.
You can find out more about Siteimprove's Accessibility module here.
Twilio Segment Releases 2021 CDP Report: A Look at How Pandemic-Driven Digital Acceleration Ushered the Industry into a New Era
Segment – which was purchased by Twilio in November of 2020 – released their second annual Customer Data Platform Report (CDP), and it further reinforces the pivotal role of customer data in the future of digital experiences.
Throughout the COVID-19 pandemic, there has been an enormous amount of digital transformation at a frenzied pace. Segment's comprehensive report was put together from anonymized usage data from Segment's 20,000+ customers, portraying the pandemic's impact in staggering numbers.
Based on the metrics detailed in the report, 2020 saw exponential growth in customer data. The volume, velocity, and variety of data being tracked across organizations nearly doubled – and by the end of the year, Segment was processing over 1 trillion API calls a month.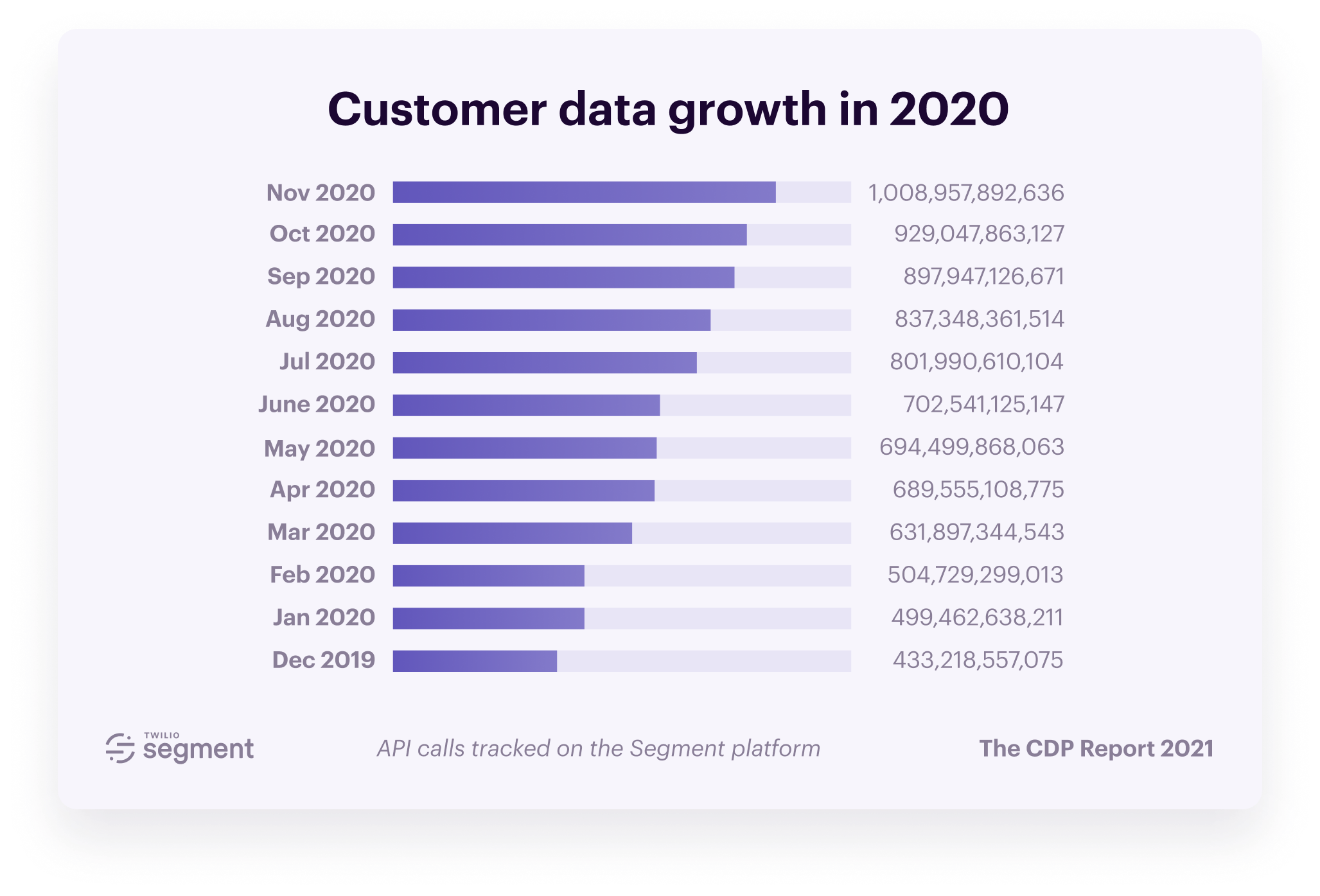 With the increased adoption of digital channels, 73% of companies report that a CDP will be critical to their customer experience reports.
Segment has been at the forefront of CDP innovation, working to unify customer data from fragmented, isolated silos. As a rule of thumb, data has always been collected and organized in the channel where it was created – and locked away across inaccessible databases.
That all changed in 2020 as Covid-19 shifted consumer behavior. People began jumping across channels as they embraced curbside pickup and telehealth. Remote work also exploded, surfacing the operational inefficiencies of having data spread across disparate systems within an organization.
With Segment, organizations can track event data from a wide range of applications and trigger a multitude of actions. The main types of data flowing through Segment's CDP are coming from four types of sources: Web (Javascript), Mobile (iOS, Android), Server (HTTP API, Node.js, etc.), and Cloud (Stripe, Sendgrid, etc.).
The data from Segment's report illustrates how the customer journey spans across multiple channels, generating millions of events. The insights gleaned from these datapoints and trends are worth their weight in gold – and underscore the value of a CDP as a core component in the modern enterprise stack.
Twilio's acquisition of Segment ushers in a new era for CDPs, as the market shifts from pure-play data platforms towards integrated customer engagement platforms. We can expect more platforms like Twilio to address their own CDP gap through partnerships or acquisitions as the year unfolds.
You can access Segment's full report here.