The first beta for Drupal 8 was released over a year ago, on October 1st 2014. Now though, Drupal 8 finally has a release date; November 19th 2015.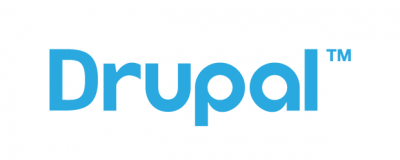 It's been a long time coming, but the Drupal team and community seem to have worked hard on honing this latest version to what we hope will be an extremely high standard.
For those unaware, Drupal is an open-source platform that's used and maintained by a community that's almost 700,000 strong. During the 2014 CMS Awards, Drupal was named the People's Choice Best Enterprise PHP CMS.
What to Expect from Drupal 8
Durpal has been working on a number of improvements that are ready to roll out with Drupal 8. These include:
WYSIWYG editing
"Significantly improved mobile support"
New object-oriented backend leveraging Symfony components
Revamped configuration management
Improved multilingual support
Easily customize the front page, listing blocks, and more
Better markup with HTML
Drupal also sent out a message of appreciation to their community members who gave a helping hand:
"Thanks to the nearly 3,300 people who contributed to the codebase of Drupal 8 as well as hundreds of others who organized events, conducted usability tests, mentored contributors, found sponsors, etc.—in short did all the awesome things that made Drupal 8 happen."
There's no doubting that the arrival of Drupal 8 will be a big milestone in the platform's history. Indeed, it's big news for the world of CMS as a whole, as they don't come much bigger than Drupal.
You can find our more about Drupal via our CMS directory.