Elcom has announced version 7.5 of their content management system and with it, some new social functionality has been integrated.
As well as enhancements to key features within the system; Elcom are excited to be launching an enhanced layer of Social
functionality across the system.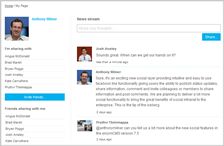 The new social layer provides intuitive and easy to use Facebook like functionality, giving users the ability to publish status updates, share information, comment and invite colleagues or members. This builds on the elcomCMS's existing social features which include blogs, forums and wikis.
Commenting on the development, Anthony Milner, Elcom's Product Director said "Bringing FaceBook like functionality to the enterprise concerns some HR teams but in reality an effective and well managed social layer can significantly enhance productivity through improved communication and collaboration. It can also reduce the need for formal meetings, expose hidden expertise and improve communication across geographically dispersed teams. "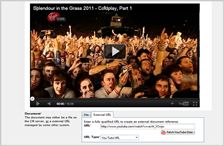 In addition to the Facebook like Social features, Elcom have also introduced a framework to easily integrate external content such as YouTube. This allows authors to automatically extract and store video metadata as indexed objects without the need to actually store the video asset on their site. The content can then be integrated with the elcomCMS's taxonomy engine, dynamic content widgets and search. This provides a quick and powerful way to enhance existing content with external content; and reduces the duplication and maintenance often associated with managing multiple content sources
For marketing and campaign managers, Elcom have also integrated in version 7.5, the outstanding email marketing software, Campaign Monitor. This is a third-party online email marketing tool that lets marketers send "professional and engaging email campaigns, track results and manage subscribers", to provide powerful email campaign management.
Elcom's Marketing Manager, Lee-Sia Yuen added "This is great release for marketing and communication professionals. The email marketing, rich media and social capability will help to remove noise and improve communication channels between clients, prospects, channels and even internally"