On December 29th, 2000, Drupal was born into the world of web content management.
Today, over fifteen years later, not only is it one of the biggest players in the industry, but it's also still growing.
Drupal powers millions of websites, some of which are high profile. For example, Weather.com, NBC, Tesla and many other big brands all make use of the capable platform.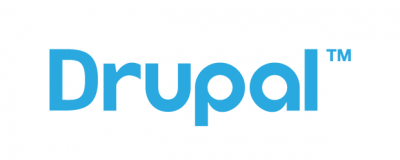 With the passing of this massive milestone, Dries Buytaert, the Founder of Drupal, recently published a blog post on his personal website reminiscing over his open source project's history.
Little Drupal, All Grown Up
The blog post revolves around the context of Drupal's conception, as well as the platform's successes, failures and future plans.
"Drupal is now 15 years old. In internet terms, that is an eternity.

In 2001, only 7 percent of the world's population had internet access. The mobile internet had not entered the picture, less than 50% of the people in the United States had a mobile phone, and AT&T had just introduced text messaging.

People searched the web with Lycos, Infoseek, AltaVista and Hot Bot. Google — launched in 1998 as a Stanford University research project — was still a small, private company just beginning its rise to prominence. "
Dries Buytaert even touches on some of the changes in his own life over the last fifteen years, aligning his own journey with that of Drupal's.
"I've undergone a lot of personal reinvention over the past 15 years too. In the early days, I spent all my time writing code and building Drupal.org. I quickly learned that a successful open source project requires much more than writing code."
He even turns his attention to the current political and social factors impacting on the web today.
"Today we risk losing much of the privacy, serendipity and freedom of the web we know. As the web evolves from a luxury to a basic human right, it's important that we treat it that way.

To increase our impact, we have to continue to make Drupal easier to use."
I personally love to see this typically hidden dimension of large CMS vendors.
The humble beginnings, the initial years of growth, and the human effort behind it all. It can be fascinating.
We often forget that the biggest content management systems that we all know and love today were once just a simple code commit. And before that, a mere idea inside the mind of a future software mogul.
Years of Global Recognition
Drupal can be positively proud of its strong history.
It's a platform with a thriving community that's also recognized across the world as a leading open source CMS. Here on CMS Critic, we've contributed to that recognition with CMS Awards from 2009 right up until 2015.
Such awards have been for; Best Enterprise PHP CMS (2015), Best Free CMS (2013), and Best Open Source PHP CMS (2009)
In any case, I think we can all agree that as Drupal 8 will surely leave its mark on 2016, the rest of Drupal's teen years (and beyond) are well worth keeping tabs on.
Congratulations to Fifteen years, Drupal! Here's to many, many more.
To find out more about Drupal, check out their website. Or, explore more of Drupal through our CMS Directory.