Founded back in 2001, CrownPeak is now a widely respected enterprise CMS solution.
CrownPeak isn't just popular though, it's also an award winner. After securing its place as a "Visionary" in 2014 Magic Quadrant for Web Content Management (WCM) by Gartner, Inc., CrownPeak recently went on to become the 2014 Critics' Choice Award Winner for Best Cloud CMS For Enterprise.
I recently had the pleasure of asking CrownPeak's CEO Jim Howard a few questions about the history of CrownPeak, some of the platform newest features, and where he sees the industry heading in 2015 and beyond.
About Jim Howard
Jim is focused on advancing CrownPeak's leadership in the cloud services marketplace. Under Jim's leadership since its founding in 2001, CrownPeak has become the enterprise's only open cloud service for web experience management. Among the companies in the CrownPeak client roster today are Prudential, Diageo, Skype, MetLife, BNY/Mellon, Intuit, Oppenheimer, Zoetis and Eli Lilly.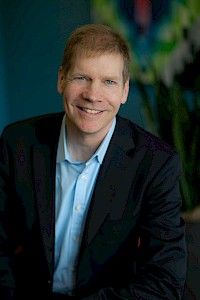 CrownPeak has been named as one of the 100 most influential companies in Online Content by eContent Magazine, named as a "cool vendor" and a "visionary" by Gartner, and was chosen as an
SIIA Codie Award finalist for Best Content Management Solution three years in a row.
Jim's professional background combines extensive startup experience with years of software development and professional services delivery and management. He has spent the past eighteen years working with web content management, analytics and search technologies. Jim previously held senior executive positions in professional services management, sales, and operational management with companies such as USWeb, MarchFIRST, and successful startup, W3-design. Jim holds a degree in Chemistry from the University of Delaware.
The Interview
You founded CrownPeak in 2001 alongside Carl Sutter, the current Chief Product Officer. What were your aims at the start of this journey?
Carl and I came from one of the big internet consulting firms together. We had been installing and integrating on-premise Web Content Management packages for the previous few years. We both believed that the leading products in the WCM market at the time were simply too hard to get live and too hard to manage. These products essentially became bottlenecks to effective, agile digital marketing. We founded CrownPeak to offer a very cost-effective and results-focused set of WCM tools and services for the managers of websites – only delivered as a service, not installed. This was before the term Software-as-a-Service was even defined, although other startups like Salesforce were helping us to prove the delivery model.
CrownPeak became the first "CMS as a service" to target small to medium-sized businesses. We had to achieve the dual goal of highly efficient management for us and very cost-effective delivery for the customer.
Our engineers worked hard in those early years to build a single unified platform that separated the presentation layer for users on the front-end from all the infrastructure we managed for them on the back-end. That's something we all take for granted today. From the beginning CrownPeak has been "true SaaS", and we still offer the market's only multi-tenant architecture. We're also the first and only "low-code" development platform in the sector.
Have those aims changed at all?
Or, perhaps more appropriately, what additional aims have you adopted since co-founding CrownPeak, perhaps in response to evolutions within the industry?
We have evolved our capabilities a great deal over time, becoming a fully cloud-based solution that manages the entire digital customer experience across web, mobile, social. The platform now provides data-driven personalization, testing and targeting, digital asset management, search, behavioral analytics, and more than 60 out-of-the-box integrations with best of breed data and content sources.
We think we're the most open and interoperable enterprise WCM on the planet! We have also evolved the company's focus. In 2010 we made a major shift to focus on the large enterprise customer because our platform offers scale and performance advantages to global companies with very complex web portfolios. One of the great advantages of our platform is the ability for many different project teams to implement projects simultaneously, sharing standard workflows, templates, designs, assets, integrations, content and data.
This ability to centralize the architecture but decentralize creation of great digital experiences is game changing for large distributed enterprises – particularly in highly regulated industries like healthcare and insurance where security and compliance are paramount.
Recently, you guys released a new Digital Asset Management Solution. Tell us a little bit about that.
We dedicate about a third of our product roadmap to feedback from customers, and back in 2013 they ranked Digital Asset Management as their top request. Because we are a cloud solution, when we roll out a new capability it's available to every customer immediately. The DAM offering has met with huge success: we've seen almost 100% adoption.
This is a big deal because many DAM products go unused for web and mobile content management because they are "bolt-on" additions that don't fully integrate.
This requires extra steps for designers and content authors when manipulating, deploying and managing digital media files. CrownPeak DAM is an integral part of our platform which means that assets can be curated, standardized and policed to design and launch consistently branded experiences on a global basis. We created a 3-minute video recently that describes how it works.
CrownPeak boasts a heavy focus on making digital marketing easier for enterprises. Of course, the marketing vs IT balancing act has been the subject of debate for a long, long while now. How does CrownPeak respond to this very real issue?
I'm really glad you asked this because I think that debate is missing the point. Over the last decade, IT has faced their hardest challenge ever: to provide a direct web and mobile interface to every system they support for every line-of-business… and to do it securely. During this same period of incredible change, IT has also had to enable digital marketing, a relative newcomer to the world of technology automation.
There is no debate that IT must support marketing, and that it's been a challenge. We like to think that the CrownPeak brand is about giving greater freedomto both sides. For enterprise marketers, they become more self-reliant and free to launch great digital experiences faster. Their agencies receive greater creative freedom, flexibility and agility when designing those experiences. And technical folks, they are freed from complex integration problems and a flood of marketing support tickets!
However, there are two much more interesting debates that I end up writing a lot about on my blog. First, what is the role of marketing today? Second, how is IT tackling the challenge of developing a unified approach to customer experience management? In regard to these more relevant questions, we are focused on enabling digital marketing teams and other teams managing customer experiences to be highly successful and freed from the chores of software development.
We are also focused on enabling IT with a platform to deliver on their much broader customer experience management mandate. CrownPeak allows the entire organization to take advantage of the content, designs and integrations created by marketing across every other digital customer touchpoint. This means customer service and support – the sum total of digital experiences that inform greater customer loyalty and lifetime value.
2014 was a good year for CrownPeak, recognition wise. As many of our readers will know, you were named the winner of the 2014 Critics' Choice Award for Best Cloud CMS For Enterprise.
Plus, Gartner recognized CrownPeak as a "Visionary" on its 2014 Magic Quadrant for Web Content Management, lauding the platform's commitment to cloud delivery. Two impressive achievements.
Why do you think CrownPeak was so successful in these two instances?
We have gained customers and thus recognition because we have a much better solution to two key business problems. We allow global companies to standardize on a web and mobile platform without creating a bottleneck.
Second, we empower large enterprises to take advantage of the great content, design and integration work they have done with marketing and sales experiences and easily extend that work across all other lines-of-business. CrownPeak easily integrates with whatever marketing technology our customer is already using. Our platform has proven the scale and performance that enterprises expect. Here in the middle of our second decade, I'm very optimistic about what we've built and where we are headed.
With that being said, can you tell us anything about what 2015 has in store for CrownPeak clients?
CrownPeak is the enterprise's only open cloud platform for managing web experiences, and remains a fiercely independent one at that! Looking out across other software sectors, cloud services have largely won the day because they are open, agile, more architecturally flexible, and provide significant economic advantages.
In 2015, CrownPeak customers will see more interoperability via a whole range of native content and data integrations with other cloud service providers. Our customers will gain added agility via a big push to make the platform even faster and simpler to implement. And our customers will gain further flexibility as we help them to manage the "front-end" of web applications built on the major stack providers like IBM and Force.com.
And finally, if you had just three short sentences to sum up why an enterprising company should choose CrownPeak over any other solution, what would they be?
CrownPeak is not for every customer out there.  We have built this platform for large, global organizations managing many web/mobile sites and looking to offer a unified digital customer experience.  So with that as the starting point:
First, CrownPeak provides the best solution ever built for global mult-site management because our open cloud platform eliminates the production bottleneck.
Second, due to our low-code development approach combined with our elastic computing architecture,  it's possible to centrally control the platform but decentralize creation of solutions.  In other words, every brand, market or functional group around the world can develop their solution on the central platform – taking advantage of all content, assets, designs, models and integrations – without risking compliance, security or performance.
Third, the platform can be used as a universal customer experience platform, where solutions created on the platform can be "front-ends" for portals, e-commerce, line-of-business applications, mobile app management, or secure document management repositories. Was that three sentences or four? Well anyway, you get the point! Thanks for asking.
Thank you for your time, Mr. Howard!
For more information on CrownPeak, visit their website.
Also, be sure to explore more of CrownPeak via our CMS Directory.