With the release of Joomla 1.6, we decided now would be a good time to do a followup to our previous review.
Installation hasn't changed and is the same number of steps so we won't cover this during our review. One thing that would be nice to see in future versions and that we would have liked to see in this release would be the automatic removal of the /installation directory at the end of the install. Right now, the installer expects the user to delete this when removing it automatically would make things slightly more convenient.  This isn't a major issue at all, just a simple nice to have that would be good to see in future releases.
The default theme that has been present for years in Joomla releases has been changed to a much plainer one: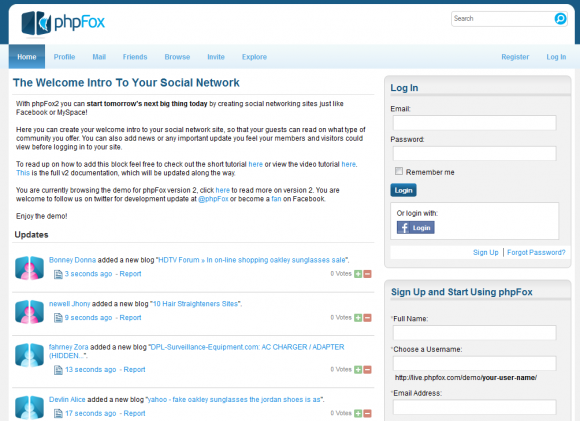 I couldn't find any mention as to why this was changed in the release notes but it has been. I personally welcome the change, it's nice to see something different for a change. Whether you think it's actually better or not is up to you.
The administration interface has a slightly newer feel to it and some minor changes visually: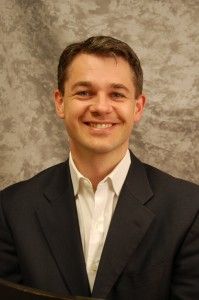 When compared to 1.5, you can see there have been some changes to the default icons such as the addition of the extension manager and a new Edit Profile icon. For comparison purposes, here's a screenshot of the 1.5 admin interface: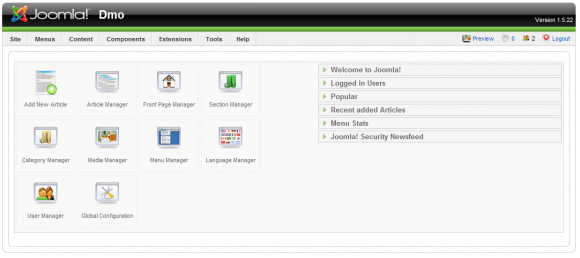 Once of the most touted new features to this release is the addition of much needed ACL functionality. As you add new articles, you'll notice the new section below the editor: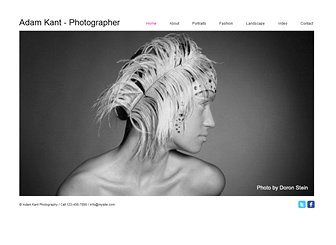 It's great to see this level of customization has been added and it puts Joomla in a much better position to contend with some of the other options (both commercial and open source) that are on the market today.
The settings are very straight forward and easy to configure and most users should find their comfort level fairly quickly with regards to setting them up.
Users do not have to configure these individually, however. In the Article Manager, when clicking on the Options button at the top of the screen, you can set defaults for all articles as well: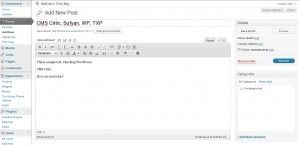 There is also a new button that allows editors to save their article and immediately start a new one. A simple addition but a welcome, time saving one.
ACL can also be managed on a per category level, per module and also on individual media itself so there's definitely a solid level of granularity to the controls users now have.
Thankfully, the development team has seen fit to get rid of the Sections altogether. This is a very welcome change and has been a major annoyance (in my opinion) for a number of years. No longer is this an issue.
Moving on to the menu management module, another new addition has been made available. Users can now see which modules are linked to each specific menu. This is a very useful addition and seems to be on mark with the development teams goals for this release which include improving usability and making the system easier to use: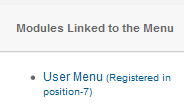 User management also shows a few new additions. Namely, the ACL functionality is present (obviously) and there is also a new function to set a default backend template style. This is a handy addition and allows the designer/developer the additional ability to further customize the experience on a per user basis.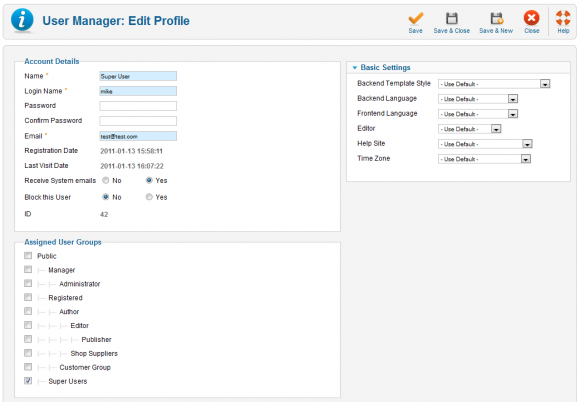 Access levels and groups are a new addition as well and can be found under the new user menu:

As you can see, there is also the ability to mass mail users from within the backend. This is especially handy and works like a charm: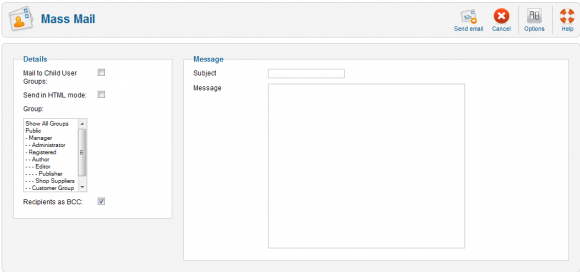 Under the components menu, there is a new Redirect option which allows administrators to configure 404 redirects on a per item basis or in bulk. No more 404 pages for users who follow an old link that has changed.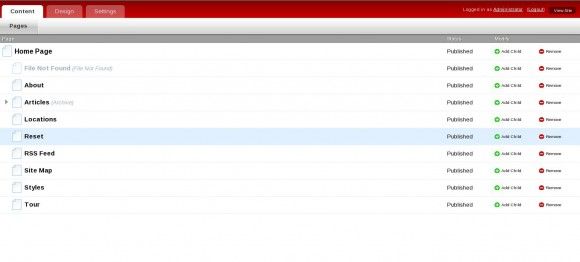 Moving to the management of extensions, there is now the ability to update extensions and find updates.

For more info on this functionality, here's a video showcasing the new capability:
Developers are also available to distribute multiple modules in a single zip file to easy installation. This is a great time saver for the administrator of the system.
From a template point of view, all core output files are written in XHTML 1.0 Strict. HTML 5 is also supported in Joomla! 1.6 which brings Joomla up to date with current standards. Furthering that, you can easily create minor template variations, which can then be assigned to specific pages on the website.
Overall, I have to say that the Joomla! development team has done an outstanding job improving the system with this release. Joomla 1.6 is a significant improvement and brings with it functionality that lifts it to a new level of competitiveness with commercial competitors.
There is no doubt that the developers were focused on improving usability and ease of use. Their commitment to doing so is very evident and I strongly recommend Joomla! as a viable alternative to those looking for a powerful content management solution.
The Joomla! development team should pat themselves on the back for a job well done.
I've no doubt there are additional changes that I didn't catch. Share your experiences in the comments.
Grab your copy from http://www.joomla.org