Drupal 7 users can now make use of Ecwid on their Drupal sites, a popular and lightweight eCommerce solution.
Ecwid is shopping cart that seamlessly integrates with existing websites. It can also be added to your page on social media networks, such as Facebook or mySpace.
After securing itself as an integrated eCommerce option for WordPress.com Business users as well as Joomla users, Ecwid has now entered the world of Drupal, too. The third most popular CMS around according to the statistics.
Ecwid for Drupal 7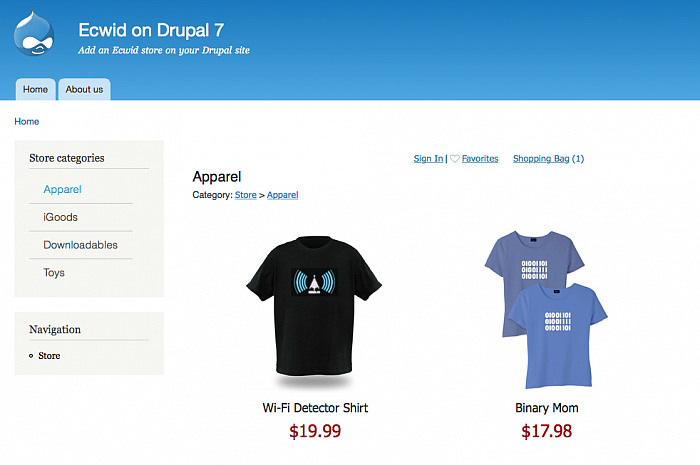 There's already an Ecwid module for Drupal 6, which Ecwid admit is "outdated". Mostly because it wasn't compatible with Drupal 7.
The new Ecwid module for Drupal 7 inherits the functionality from the Drupal 6 module and brings a lot of the new features and improvements. Among the new features for Ecwid on Drupal 7 are:
Nice and intuitive design for module settings pages. Completely revamped plugin backend make setting up a store a piece of cake.
The Drupal module supports Google AJAX Crawling technology to help Google find product and category pages in your store.
More SEO improvements ensure better store indexation in search engines. These include:

Auto-generated meta tags (title, description, canonical) on the product and category pages
Microdata-formatted product descriptions to make products appear as rich snippets in search engine results pages.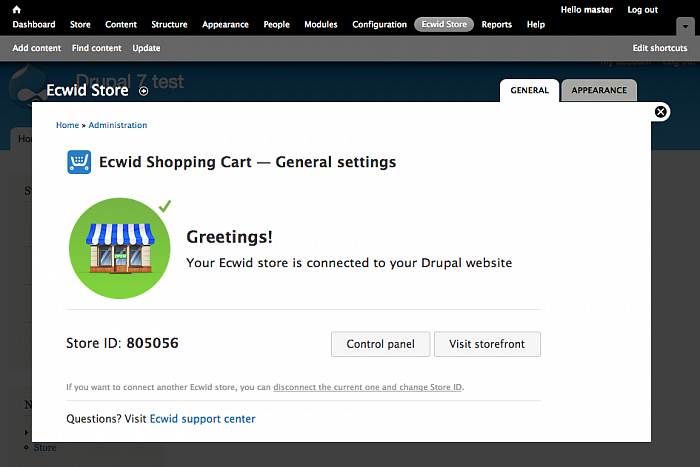 To download Ecwid for Drupal 7, check out the download page.
For further information on Eciwd for Drupal 7, read their official blog announcement. Plus, you can explore more of Ecwid via our CMS Directory.