PHPFox, the widely popular social networking CMS, has rebranded. From here on out, PHPFox goes by the name of Moxi9.
Moxi9 has been around for a number of years as PHPFox, giving users the ability to create unique online communities which can include many of the features found on sites like Facebook and MySpace.
Although I personally like the sound of Moxi9, users and potential users of the platform will be interested to hear that this rebranding brings about more than just a name change.
PHPFox 4, Pricing & Support
The PHPFox/Moxi9 team have announced that they are currently working on v4, which is based on a stripped down version of the v3 engine. They say that:
"We have removed many of the default modules that are included with v3 and our new pricing takes this into account, which we will get into below. Our goal with v4 is to develop a strong and stable core, with a brand new way to deliver Apps, Themes and Language Packs to you by using Unity [a feature which will allow you to install Apps, Themes and/or Language Packages with no need to upload files or have developers access your server]."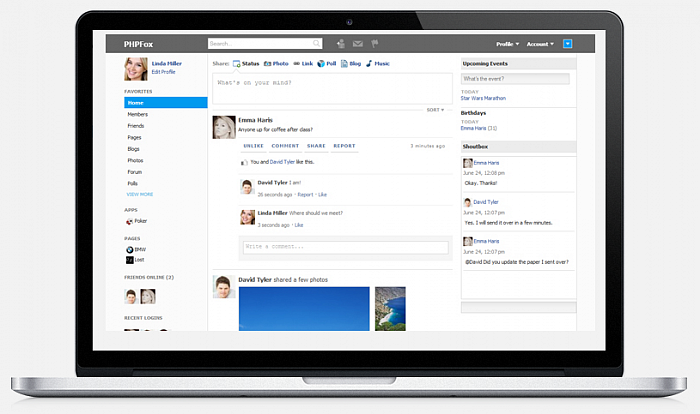 Furthermore, the Moxi9 team have unveiled some pricing and support changes, which alters the way users pay for support.
Firstly, the PHPFox product itself has been reduced in price from $299,to $99. A sizeable reduction. However, support options must now be purchased separately via the following two plans:
Starter Support Plan – This comes with a 48 hour response time during a 5 day working week, with 30 responses per month at $19 per month.
Pro Support Plan – This comes with a 12 hour response time during a 5 day working week, with 60 responses per month at $49 per month.
Also, a Q/A section is currently in private beta, a place where members of Unity or those with active support plans can get assistance from other members and company agents.
For all the details on these announcements, along with comments on the future of PHPFox, check out Moxi9's recent blog announcement.
You can also explore more of PHPFox via our CMS Directory.