Today we're continuing our three-part PrestaShop interview series with Sabrina Marechal, the company's Director of Product Marketing.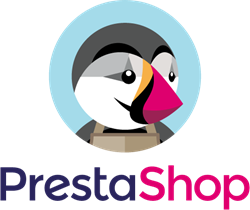 PrestaShop has experienced rapid growth in recent months, holding more influence in the eCommerce industry than ever before.
Part one of this interview series saw Sarah Marechal and I discuss PrestaShop's user experience. Now, we move on to part two, shifting our focus to the platform's statistical approach to eCommerce.
Introducing Sabrina Marechal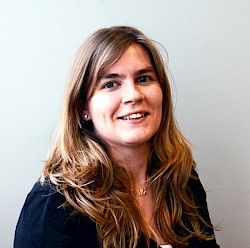 Sabrina Marechal joined the PrestaShop team back in November 2007 as a Communications specialist.
As PrestaShop expanded, she built a Marketing and Communications department within the company gathering 20+ team members. By early 2011, Sabrina has moved to PrestaShop's US office in order to create a Marketing Department responsible for PrestaShop's expansion in the Americas.
Today, with a fully cross-border Marketing team, Sabrina now focuses on expanding the platform's area of Product Marketing.
The Interview
KI: It's no secret that PrestaShop has increased its focus on statistics since the release of version 1.6. What benefits do PrestaShop users get from their stat-filled admin panel?
SM: Well, statistics are really important to know where you stand in terms of business success.
For example, just because you sell a lot of products, it doesn't mean you're making a lot of money. You need to look at your net margin to be sure, and factor in your ad expenses and other costs.
It's also important to know your conversion rate, to make sure everything runs smoothly in your order process. You can also have lots of traffic but no conversion, which lets you know what and where your website needs to improve.
We placed the statistics in many key areas, so our merchants always know how their business is doing.
KI: In your view, how is PrestaShop better at providing statistics when compared with competitors?
SM: We're the only solution that offers a real-time calculation of a store's net margin (which is free!) We also have the strongest open source ecommerce community in the world, with developers creating new addons focusing on more complex aspects of statistics depending on the merchant's needs.
The possibilities are just… endless ?
KI: PrestaShop's profit forecasting feature is an extremely interesting one. Can you tell us a little more about it?
SM: This feature lets you set the objectives you want to reach every month, and then, it tells you if you're on tracks or not to reach them, as well as estimating how much you'll make based on your current volumes and trends.
KI: Is there currently a way for users to create reports or export their statistical data? (If not:) Is this a feature that PrestaShop has on its to-do list? (If so:) Can you tell us exactly how a user can do that?
SM: We don't offer yet this feature natively in the software, but our Community has already developed many new modules and plugins for the Dashboard with additional statistics and calculations.
Part Three Pending
Be sure to check back with us for the third and final part of this interview series, where Sarah Marechal and I will discuss what the future holds for PrestaShop and its global user base.
Find out more about PrestaShop through our CMS Directory.