In recent months, Shopify has united eCommerce with Facebook and Pinterest, expanding the reach of its worldwide base of sellers. Now, Shopify merchants can sell their products on Twitter, too.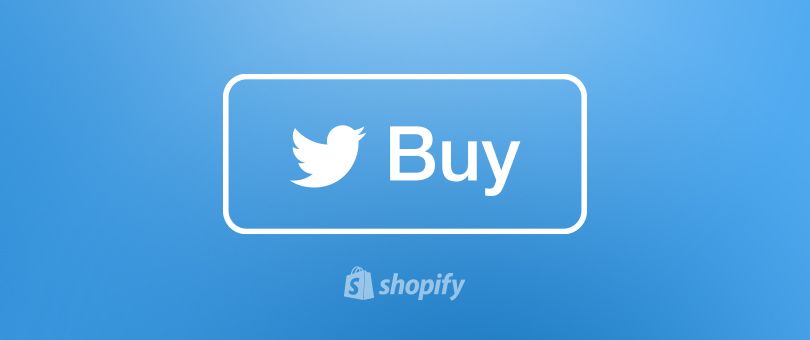 This update means that any Shopify product shared on Twitter will automatically be given a "Buy Now" button, which Twitter users can tap to view product details, before placing their order; all without having to leave the Twitter app.
Shopify's gradual coverage of Facebook, Pinterest, and now Twitter enables their merchants to leverage the popularity of both mobile users, and social media users, at the very same time.
#SellOnTwitter: How It Works
Existing Shopify merchants can start selling products on Twitter, at no additional cost to their current plan, by adding the new Twitter sales channel.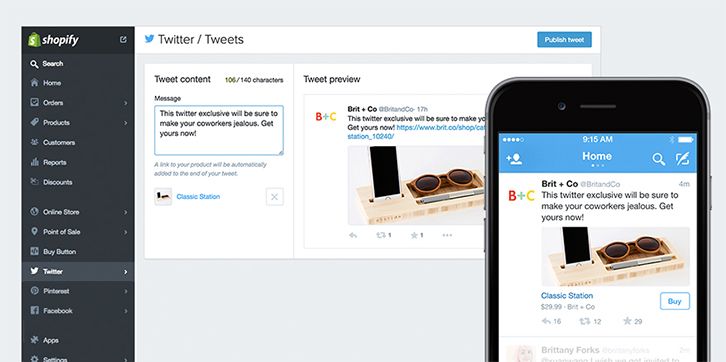 Once connected to Twitter, any product that's ever been Tweeted from your online store will automatically include a buy button, and shoppers can immediately start buying from your tweets. All Twitter orders, as well as product and customer details will automatically be synchronized with Shopify, just like all your other sales channels.
For more information, check out Shopify's official blog post, which includes a video demonstration of Shopify in action on Twitter.
Learn more about Shopify via our CMS Directory.