Shopify, one of the world's most popular eCommerce platforms, has just released a revamped, responsive checkout system.
As it is now well known, mobile browsing – and shopping – is now a bigger deal than ever. In fact, over 50% of traffic to eCommerce sites now comes from smartphones and tablets.
In response to this rise in mobile shopping, and also in response to the calls of their users, Shopify has redesigned their checkout system. Let's take a look at what they did.
Optimized For All Screen Sizes
According to Shopify, their goal with this update was, "to create the world's most conversion optimized checkout experience".
Their Responsive Checkout adapts to different screen sizes, displaying a specifically optimized layout for whichever screen your customer is using.
For example, on mobile devices where screen space is limited, the order summary shifts from the right of the screen to the bottom of the page. This helps your customers complete their purchase faster and with less tedious scrolling, ultimately resulting in more orders for your store.
Brandable & Customizable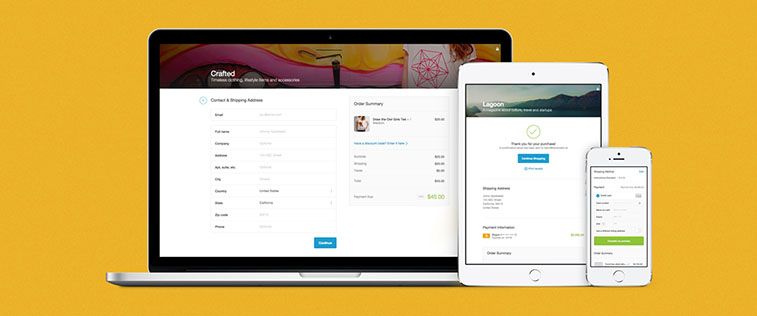 With the introduction of Responsive Checkout, every Shopify online store now comes with easy design controls that give you powerful customization options for your checkout page. No coding required, of course.
You can upload a custom header image, edit the background color, add a logo and even a tagline. You can also customize your checkout's primary, accent, and call-to-action colors to match your brand. International stores can also translate the page's content into the language of their choice.
Furthermore, with Shopify's Responsive Checkout, your business is protected by Level-1 PCI compliant security – the same security used by large banks around the world.
All existing Shopify merchants can now preview and upgrade to Responsive Checkout in their admin dashboard as of right now. All new Shopify stores will have it enabled right from the get-go.
To read more about Shopify's new Responsive Checkout system, have a read of their official blog announcement.
Also, be sure to explore more of Shopify via our CMS Directory.