To cap off another featured week here at CMS Critic, I'm taking a look at the vital day-to-day content management features of Mura CMS.
Previously, I explored the way in which Mura CMS helps all modern team members to stay productive. Before that, I looked at the benefits of the Mura Experience Platform.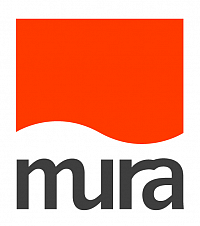 Mura CMS was recently made winner of the 2014 People's Choice award for Best Enterprise CMS (Other Languages), and that had a lot to do with the platform's core content management features.
Let's take a closer look at some of those key features now.
Content Editing: Inline, In-context & Staged
The content on your website is absolutely vital for converting customers, attracting subscribers and conveying beneficial information about your brand.
Thus, the most important aspect of any CMS, is the way in which it allows you to control and craft your content.
Mura CMS makes it easy.
All content can be directly edited right there on the page, simply by clicking on it.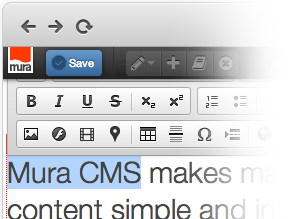 There are no windows popping up to distract or slow you down, while pages can be saved as drafts, previewed and published just as easily.
To avoid any mistakes, Mura CMS's versioning system makes it easy to roll back to a previous version of the page in seconds. So, there's no more worrying about saving over good copy, because it's so easily reversible.
Furthermore, built-in content staging allows you need to make changes to multiple pages at once, and publish them all at the same time.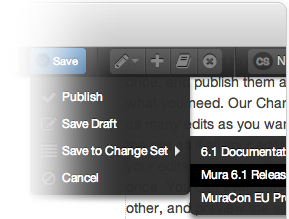 The platform's Change Set feature allows you to save as many edits as you want to a Change Set, and preview the site as if all your edits were live. Once you're done with your edits, a single button allows you to publish them all at once.
You can even stack Change Sets on top of each other, and preview the site as if they were all active. Now that's neat.
Scheduled Publishing & Powerful Permissions
Need a blog post or press release published first thing in the morning, but don't feel like waking up early? No problem.
Mura CMS allows you to schedule times and dates for your content to go live, so you can organize yourself and your content accordingly.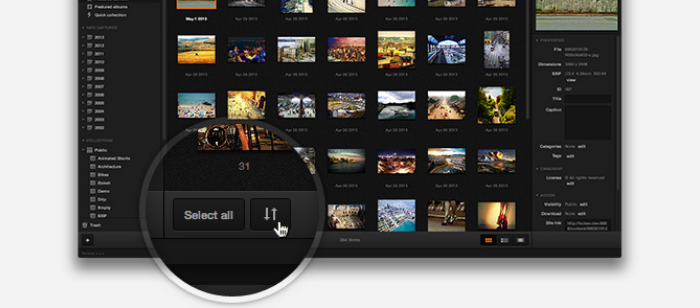 Interestingly, you can also schedule when you want content to be removed from the site — so there's no more outdated events or job postings cluttering up your website. Batch changes (via Mura CMS's Change Set feature) can also be scheduled for automatic publishing at a specified date and time.
Speaking of organization, Mura CMS also gives you the tools to organise a workforce made up of team members who require different website permissions and administrative access.
For example, you want Alan, your latest intern, to post job listings, but you aren't not ready to give him access to the entire site just yet.
To deal with this issue, Mura CMS enables you to grant administrative users access to just the sections you want, even down to the page level.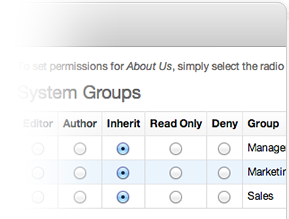 Users can even have different administrative roles; some users can edit and publish, while others can only post draft content for others to approve and publish when they see fit.
These permissions can extend to every key module and functionality; your most trusted groups can have Super User access to the entire set of tools, while other groups are only allowed access to specific Modules and Plugins.
Organisation, security and productivity — all rolled into one excellent feature.
Drag-and-Drop Form Building, And A Lot, Lot More
Forms are a great way to gather information from visitors and customers. The only problem is, building useful forms is usually a technical task. But not with Mura CMS.
Mura lets you craft powerful web forms via a drag-and-drop interface, requiring absolutely no coding or technical know-how.
This frees up marketers and administrators to tackle form building, putting them in touch with their audience in a new and useful way.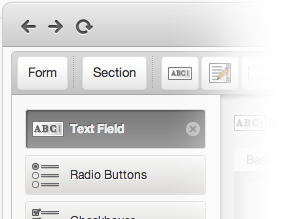 Form submissions are automatically stored for detailed reporting and retrieval with zero database modifications needed.
Further content management features include workflow and collaboration management, simplified mass copy-and-pasting, built-in help, and more.
Learn all about everyday content management with Mura CMS.
To find out more about Mura CMS, visit their website or check them out through our CMS Directory.