Liferay Social Office is a unique app that has been around for some timebut up until recently, it hasn't been compatible with the most recent release of Liferay, namely Liferay 6.2. Well, no longer will you have to wait. Social Office is now available and updated to work with the latest release of both the Community Edition and Enterprise Edition of Liferay.
This new release now takes advantage of all of the great new features provided by Liferay 6.2, including the upgrade to AlloyUI 2.0, the revamped Calendar and Document Library and a new, extensible Notifications portlet.
Here's some more info (and some sweet, sweet screenshots) about Social Office for those who are not familiar with it:
Liferay Social Office is a dynamic team workspace solution that provides holistic enhancement to the way you and your colleagues work together. By adapting today's most innovative social technologies to the unique needs of productivity and goal-driven enterprise teams, it enables an important shift in how and why communication happens. Key features include, but are not limited to:
Documents: shared document repository with Microsoft Office integration.
Communication: instant notifications, team calendars, webmail, task management and contact management.
Collaboration: integrated threaded discussions, blogs, and wikis with related assets and federated search.
People: searchable user profiles with user tagging, friending, integrated chat and simplified Social Office user management.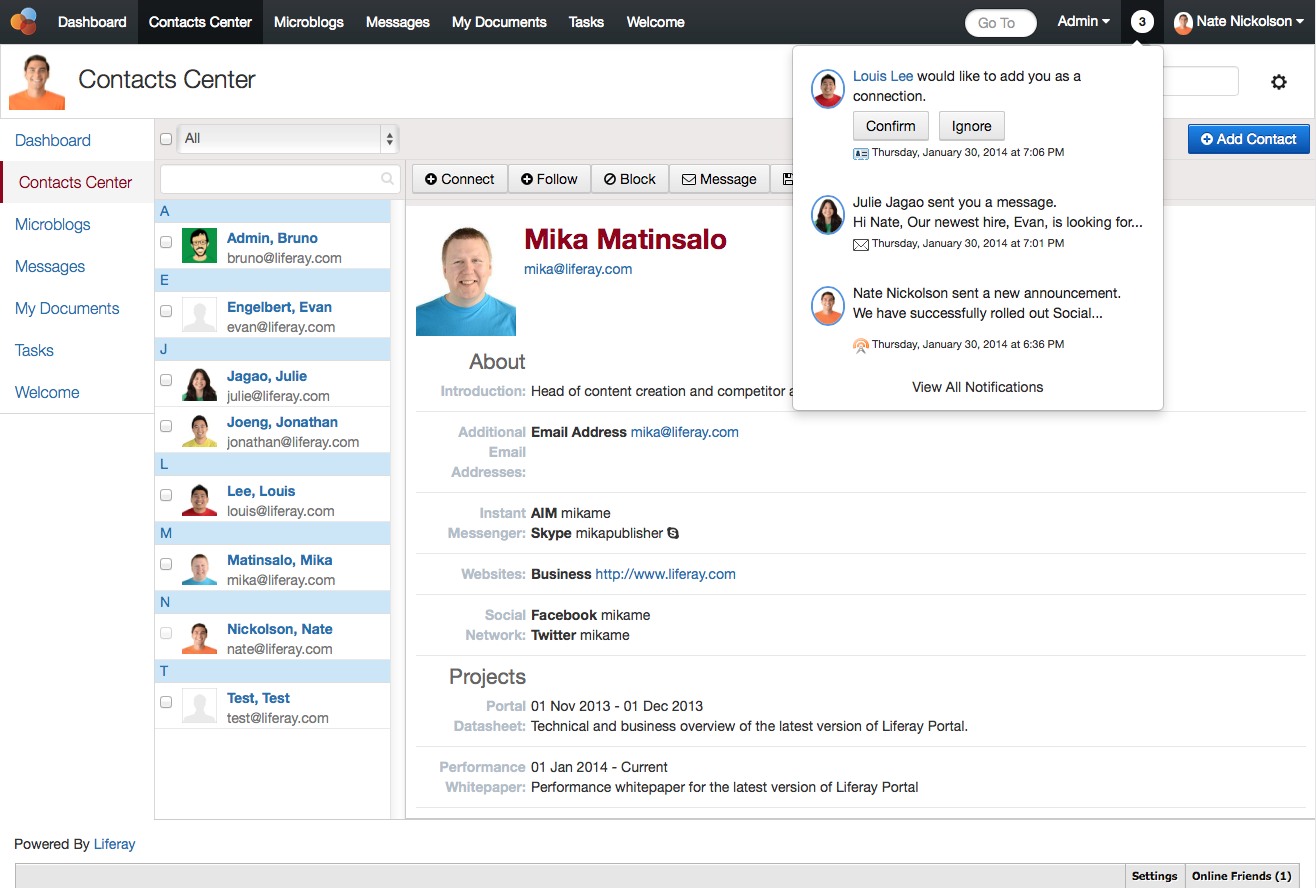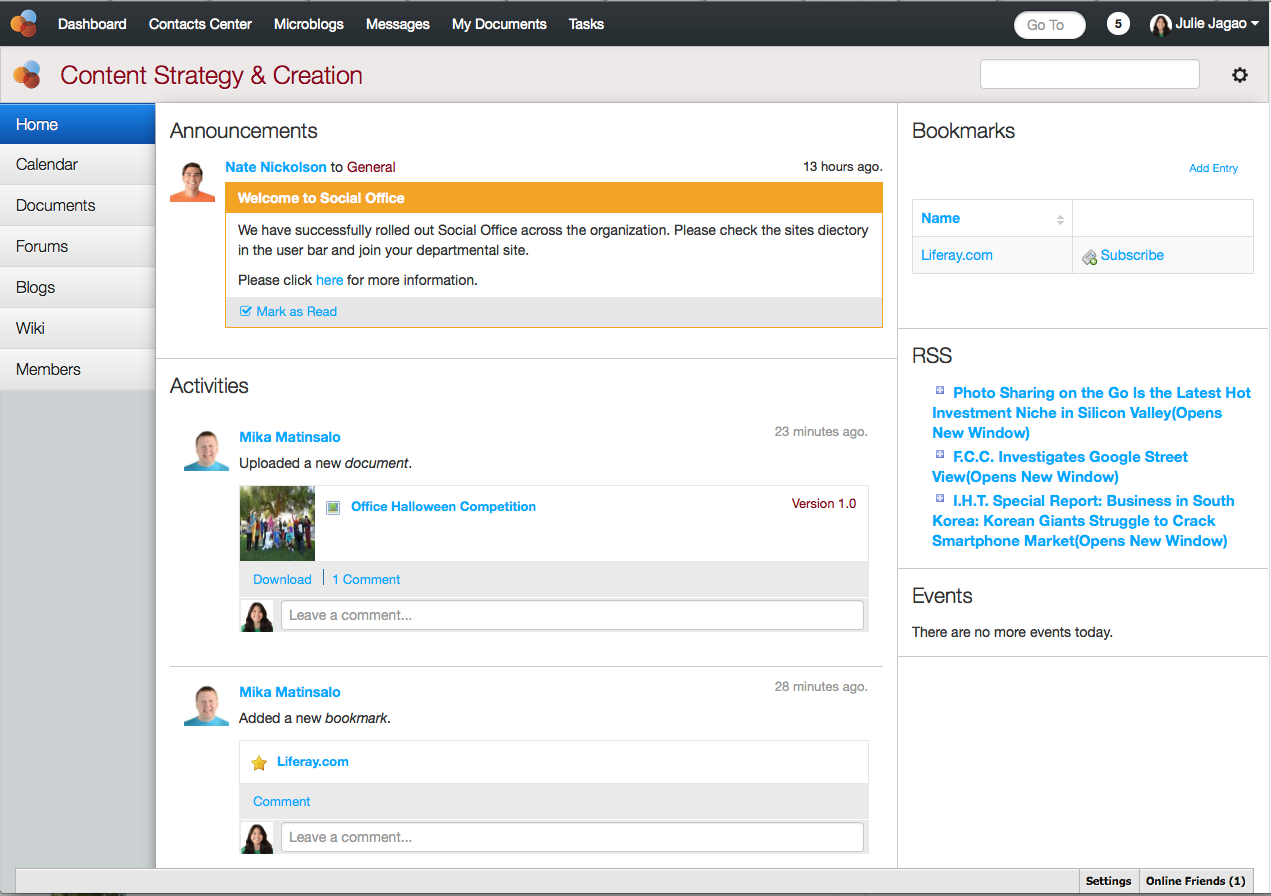 Check out more about Social Office or learn more about Liferay.