TERMINALFOUR, a digital engagement and web content management platform for higher education institutions, today announced its plans to expand its North American operations.
The expansion comes in the form of 15 new positions in TERMINALFOUR's Boston headquarters. Naturally, This growth will strengthen the support and customer service availability for TERMINALFOUR's clients throughout North America.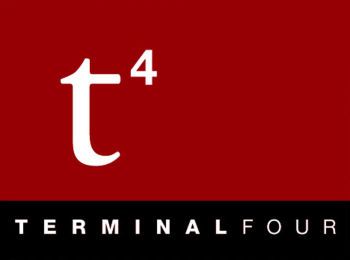 According to TERMINALFOUR, the expansion is a result of winning 7 new significant higher education clients. This success has been largely afforded to TERMINALFOUR's most recent platform update towards the end of 2014, which saw the introduction of 150 new features.
 "A Bigger, Bolder & More Pronounced Commitment"
The 15 new positions on offer cover business development and client-facing roles including account management, client support, and training and new business development. These roles will be recruited over the next 18 months with interviews already underway.
TERMINALFOUR's digital engagement and web content management platform is used by more than 155 university and college clients to power in excess of 10,000 higher education websites throughout the world.
With its main headquarters in Dublin, Ireland, the platform helps Universities and Colleges engage more effectively online to drive key results such as student recruitment numbers. Last year it announced plans to double this to more than 300 clients by 2016, although its current client portfolio already spans the globe.
TERMINALFOUR's Boston expansion is being led by Mike Taylor, TERMINALFOUR's VP of Worldwide Sales. Here's his take on the news:
"TERMINALFOUR has had a presence in the US for a number of years but it needed to make a bigger, bolder and more pronounced commitment to this market. While we still have significant and robust ties to the global business unit, the expansion of the Boston team is about bolstering local resources to drive our ambitious national business development plans but also ensuring a personalized experience for our US client base."
The official press release for this news can be seen here. To find out more about TERMINALFOUR's latest higher education digital engagement solution, check out their website.
Also, be sure to explore more of TERMINALFOUR via our CMS directory.