To complete our three-part interview series with PrestaShop's Director of Product Marketing Sabrina Marechal, we're looking towards the future of the now widely popular eCommerce solution.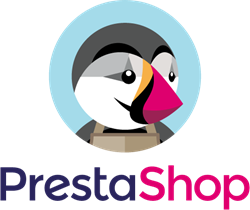 PrestaShop powers over 250,000 online stores, and boasts a thriving community of users and contributors.
Part one of this interview series saw Sabrina Marechal and I discuss PrestaShop's user experience. As for part two, we both got into the statistical prowess of the platform.
Now though, let's take a look at what PrestaShop users can hope for going forward.
Introducing Sabrina Marechal
Sabrina Marechal joined the PrestaShop team back in November 2007 as a Communications specialist.
As PrestaShop expanded, she built a Marketing and Communications department within the company gathering 20+ team members. By early 2011, Sabrina has moved to PrestaShop's US office in order to create a Marketing Department responsible for PrestaShop's expansion in the Americas.
Today, with a fully cross-border Marketing team, Sabrina now focuses on expanding the platform's area of Product Marketing.
The Interview
KI: PrestaShop 1.6 and PrestaShop cloud were two big milestones. The idea to bring PrestaShop in the cloud to the market for free was (and still is) an exciting idea. What drove PrestaShop to want to offer something so unique?
SM: Our mission! We want to make ecommerce accessible to everyone, and give anyone, anywhere in the world the ability to launch an online store with no barriers, technical or financial.
Usually, the technological barrier is pretty big for a beginner willing to use an Open source software (download, install on a server…) and the financial barrier seems unfair to us – we believe that the value doesn't come from the software but from what users do with it.
KI: It will be hard to top the unveiling of a totally free cloud-based platform, but what's the next big thing that PrestaShop users should look forward to?
SM: We're loyal to our philosophy to offer a product always simpler to use, efficient, offering the best practices and latest trends. We gathered lots of our merchants' feedback which guides us to where we're going next. PrestaShop Cloud is only the beginning ?
KI: The PrestaShop community is large, diverse and busy. Has PrestaShop gathered any ideas from the community which they are looking to implement at some stage?
SM: We did even better than that: we recently launched a $1,000,000 integration fund to support our Community's projects to develop local modules for their countries. With this fund, we help cover the initial costs of module development to encourage our Community to develop region -specific modules that are easily passed over.
KI: PrestaShop 1.6.1 is in the works, is there a release date in mind? What will the update bring?
SM: PrestaShop 1.6.1.0 was released on Thursday last week, and it brings amazing performance improvements, options to improve the legal compliance of online stores selling to Europe, improved readability and navigation, and a back-office rebranding to welcome Preston, our new mascot, into the software.
KI: The Internet-Of-things is becoming more and more of a thing. Many platforms have already begun work on smart watch apps, for example. How is PrestaShop planning to move with the times?
Innovation is a strong focus for us, which is why we recently opened a PrestaShop Labs in San Francisco. There, we are focusing on new emerging trends and ways we can implement them into our software and ecosystem.
PrestaShop's Future: What's Your Take?
When it comes to the future of PrestaShop, Sabrina Marechal is certainly full of enthusiasm. Plus, if recent movements and updates are anything to go by, the future of PrestaShop looks bright. I for one, am optimistic about the platform's role in the eCommerce market.
What's your take? Let us know in the comments below, or share your views through the CMS Forum.
Also, be sure to find out more about PrestaShop through our CMS Directory.