As PrestaShop continues to evolve, I was fortunate enough to ask their Director of Product Marketing, Sabrina Marechal, a few questions regarding the platform's outlook on user experience.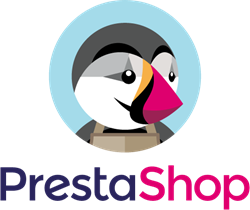 With the release of Prestashop 1.6 and PrestaShop Cloud, the Paris-based eCommerce platform has reached new heights. Corners have been turned, and innovative ideas have been successfully implemented.
This interview is part one of a three-part interview series. So, be sure to come back and catch the rest of my conversation with Sabrina Marechal!
Introducing Sabrina Marechal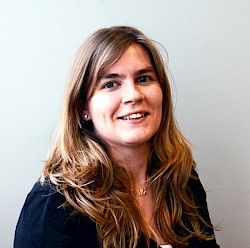 Sabrina Marechal joined the PrestaShop team back in November 2007 as a Communications specialist.
As PrestaShop expanded, she built a Marketing and Communications department within the company gathering 20+ team members. By early 2011, Sabrina has moved to PrestaShop's US office in order to create a Marketing Department responsible for PrestaShop's expansion in the Americas.
Today, with a fully cross-border Marketing team, Sabrina now focuses on expanding the platform's area of Product Marketing.
The Interview
KI: With the release of PrestaShop Cloud, the PrestaShop website was revamped. Can you tell us a little bit about how the current design compares to the previous design? What was the general thinking and reasoning behind re-designing the website from scratch?
SM: PrestaShop Cloud is a very important step forward for us because it signifies a new approach to ecommerce. Our goal has always been to make ecommerce accessible to everyone. Thus far, we've had a product that limited financial barriers. PrestaShop Cloud helps us achieve even more by also removing the technical barriers associated with launching an online shop.
Our new website design mirrors that approach. We completely redesigned the website with our merchants in mind, making the entire more user-centric when compared to our previously company-centric design. We put ourselves into our visitors and users' shoes to reorganize the pages and make it simple to find what they're looking for.
KI: PrestaShop has a "Back Office" and a "Front office". Can you explain the core functions of these two areas?
SM: Sure! The "Back Office" is the admin panel of the store, much like the mission control center is for NASA. It's where merchants manage all aspects of their business, the product catalog, orders, customers, inventory levels and statistics. It gives a complete overview of the shop's performance in real time.
The "Front Office" is an online shop's storefront, it's where visitors can browse products and place their orders. It's crucial part of the website, because it's how our merchants drive conversions. Since v1.6, we implemented best practices for better navigation and conversion, such as quick view, cross selling embedded in the "Add to cart" pop in, as well as a fully mobile-responsive design that allows customers to shop from any device.
KI: For most merchants and CMS users choosing their platform of choice, having a user friendly admin dashboard is key. What are the main strengths of PrestaShop's Back Office when it comes to being user friendly?
SM: In v1.6, we put an emphasis on two key changes, statistics and mobile-responsiveness. Our merchants wanted access to data about their shop, so they know exactly how it is performing. Aside from adding dashboard that provides an overview of a shop's performance, we also added key stats in areas where they are most needed.
And of course our mobile responsive design, makes it possible for merchants to run their shop on the go! However, my favorite feature is the global back office search. From products to its features and even software settings, type it into the search bar, and you'll be able to find it.
KI: Is there a desire to expand the Front Office with even more functionality, or is there a conscious effort there to keep PrestaShop from becoming too website-builder-esque?
SM: In everything we do, the merchant is always our focus. We want to offer users everything they need to sell online successfully, it's why we interact with our Community (merchants, developers and agencies) and test new ideas via our User Club.
Ecommerce is our core and we plan to stay committed to that, even as we develop connectors to external features and services. For example, merchants wanted to connect their store to a blog, to drive more traffic and improve their SEO. So, we developed a WordPress blog module that integrates into their PrestaShop store.
With our Community's help (developing 3rd party modules), we can easily expand Front Office functions with as many services and platforms as possible. It's one of the many benefits of being an Open source and modular based software.
KI: Finally, in terms of user experience for PrestaShop users themselves, is there anything in the pipeline for PrestaShop which users may be seeing sooner rather than later?
SM: Right now, our Product Team is focused on improving the back-office, by making it simpler and faster to launch your shop with PrestaShop and manage your business day to day.
The onboarding is a very important part of the user experience and we need to introduce new merchants all the features so they can succeed. You'll see some very nice improvements to the admin panel later this year!
Find out more about PrestaShop through our CMS Directory.