VirtueMart, one of the most successful eCommerce solutions for Joomla, has just released its newest version, VirtueMart 3.
Compatible with Joomla 2.5 and Joomla 3, the open-source eCommerce solution has undergone "thousands of man hours" in order to make it compatible with Joomla 3, clean up the architecture, increase stability and performance.
VirtueMart concede that, "looking superficially at VirtueMart 3 it looks and works almost as VM2". However, they say that the feeling and handling of the platform is different. Let's take a look at what they mean.
Smoother Shopping
This new update brings about enhanced speed, add to cart buttons in the category browse view, and a simpler checkout system. VirtueMart merchants will notice the enhanced backend speed and simplified custom fields, along with many more tools to fulfill the wishes and needs of customers.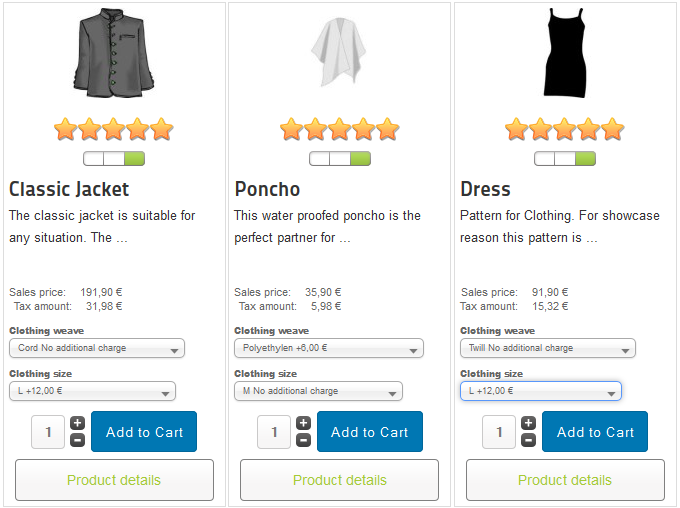 Here's an overview of the back end improvements:
The most advanced VM available to date
Increased backend performance
Simplified process for adding and implementing product customfields
Enhanced parameters for displaying related products and categories
Additional parameters for the views in the joomla menu configuration
Easily add and configure your own shopperfields directly useable in the shopping cart
Increased ability to Restrict/Manage employee access to key functions using ACL
Meanwhile, the front end will provide a smoother shopping experience, thanks to:
Improved page load speeds
The ability to add products and their variants to the cart directly from the category browse view
Simpler checkout process helping to reduce cart abandonment
Predicted shipping costs prior to full address entry
Cart contents for logged in users are stored to allow checkout at a later time
For multilingual stores, we now have a language fallback to the default language for non-translated text
To find out more about VirtueMart 3, and to download it for yourself, check out the official announcement.
For more information about Joomla, visit Joomla via our CMS Directory.