With over 15 million websites built and hosted on its cloud servers, it's safe to say that Weebly has built itself an impressively solid user base since its release in 2007. Weebly is an AJAX-based drag-and-drop web page creator, capable of producing truly beautiful and professional websites with a variety of functionalities. The websites themselves are hosted for free on the Weebly servers, with each user choosing between a Weebly sub-domain, or their own personal domain name.
The simple drag-and-drop system is brilliantly implemented by Weebly, giving its users direct, detailed control over the content of their websites. The process requires no knowledge of coding or web design, as elements can be quickly dragged, dropped, modified and deleted via easy to grasp interfaces.
On May 2 nd 2013, Weebly made a number of changes to its admin panel, calling the updated version the   All New Weebly . The changes included a revamped user interface, a mobile editor and other useful improvements. Here is our Weebly Review.
The All New Weebly
The release of the All New Weebly has brought about a host of changes. Most noticeably, the drag-and-drop admin panel was moved from the top of the browser window, to the left-hand side.
Although the new positioning of the admin panel was received with mixed reviews, the improved, sleek new design was certainly welcomed across Weebly's user base. Options concerning design, functionality and widgets are now elegantly laid out using a more modern, tiled display. Despite the beauty of the new interface, it would have been nice to see Weebly offer users the option to move the admin panel back to the top of the browser screen.
The All New Weebly also brings about a new mobile editor, allowing you to preview and modify the mobile version of your website. Changes made to your website in either browser or mobile view will be automatically synced between both, maintaining a steady appearance to all of your visitors.
Additionally, Weebly now has a built-in Site Planner, which takes users through a step-by-step guide of their powerful new admin panel, setting goals, learning new skills and understanding the basic principals of website growth and success along the way.
Setting user interface updates aside, the All New Weebly update also brings a re-worked pricing plan. A totally free Weebly is still available to users, whilst both a Starter and Pro plan are offered at $4 and $8 per month respectively.
Initial Thoughts
Upon entering the Weebly website, you get the immediate impression that you're in for a powerfully simple ride.
It's important for any CMS to ensure its main website is professionally presented, and well polished, and Weebly does just that. A selection of themes, features and website examples are on show, accompanied by a simple sign up form, which includes a Facebook sign up option for extra convenience.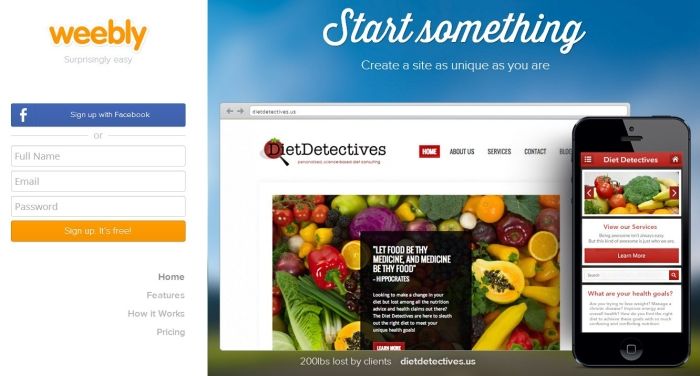 Equally, it's essential that the sleek nature of the main website is not compromised or lost completely during the sign up process, leaving you with a dire looking control panel. Thankfully, this is certainly not the case with Weebly, as each menu, page and panel looks modern, clean and easy to understand.
Getting Started
Whether you decide to use your email address, or your Facebook account, creating your Weebly account is a quick process. As soon as you enter your details, Weebly presents you with an array of over 200 free, pre-designed themes for you to choose from.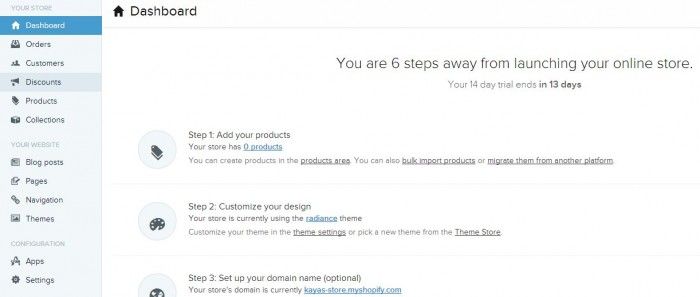 For me, the option to choose your theme as your very first step is a statement of intent by Weebly. They would prefer their users to take pride in the appearance of their websites, and would surely hope to avoid a user base who are keen on creating websites full of content, but devoid of aesthetically pleasing pages.
Weebly's elegantly designed templates are inspiring to look over, and selecting your favourite one definitely gets the ball rolling in the right direction.
The Site Planner
After selecting your websites theme, it's time to take a glance at Weebly's Site Planner. The planner is divided into three main sections, which are Plan, Build and Grow.
Each section includes an informative, instructional video, which walks you through various useful processes. For example, the first step in the Build section contains a video demonstrating the page creation and organization process.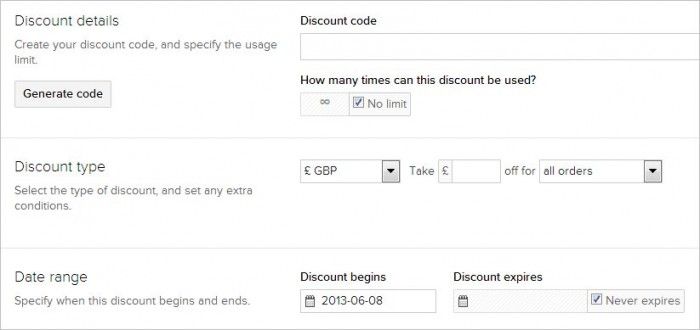 As well as teaching you the basic of Weebly, the planner helps you to set personal goals for your website, and enables you to check out completed websites for inspiration.
Following the Site Planer from start to finish will eventually result in a fully functioning website, complete with images, pages and even a domain name to boot.
The Site Planner is an optional extra for first-time website builders, and can be completely disregarded if you so wish. Essentially, it's a great feature for the large group of Weebly users who need a degree of guidance when it comes to web design, content creation and marketing.
Your Home Page
Moving away from the Site Planner, Weebly allows you to dive right into the customization process, by offering up your unpopulated homepage for you to fiddle with.
Your website will be displayed in preview mode on the right, whilst the recently revamped admin panel takes up the left-hand side of the screen.


To begin adding to your website, you can simply start dragging and dropping different elements from your side bar. These include titles, images, videos, buttons, dividers and more.
Areas such as the website logo can be edited by hovering and clicking on the available options. For example, I chose to import an image to act as the logo, whereas other options allowed by to type in standard text, or remove the logo entirely.

The same hovering rule applies to all other elements on the website, so long as you are in preview mode. Images, blocks of text and so forth can be hovered over, resulting in some options being displayed. Modifying or deleting the element is then a piece of cake.
Generally, the drag-and-drop system adopted by Weebly works a charm. Anybody can understand the process, and adding your own layout and design touches is incredibly easy.
Themes & Design

Across the top of the preview page, tabs are displayed. One of which is entitled "Design". Within this page, you can select a different theme, or modify your existing one.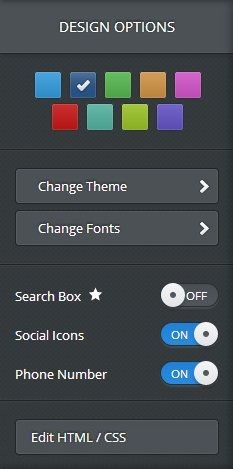 Options such as the base colour of your theme can be changed, along with font styles, social icons and phone number location. Despite a healthy range of options, it would have been nice to see a full colour palette being made available, instead of just the pre-set colours currently on offer.
As well as being able to select a different theme altogether, Weebly also gives you full access to the HTML and CSS coding behind all of its themes, allowing you to tinker with the design and functionality.
Adding Pages
A web page doesn't make a website, so it's good news that Weebly allows you to quickly and easily add as many different pages as you want.
Heading over to the "Pages" tab at the top of the preview page, you will be presented with the option to create a new page, and alter the order and settings of your existing pages.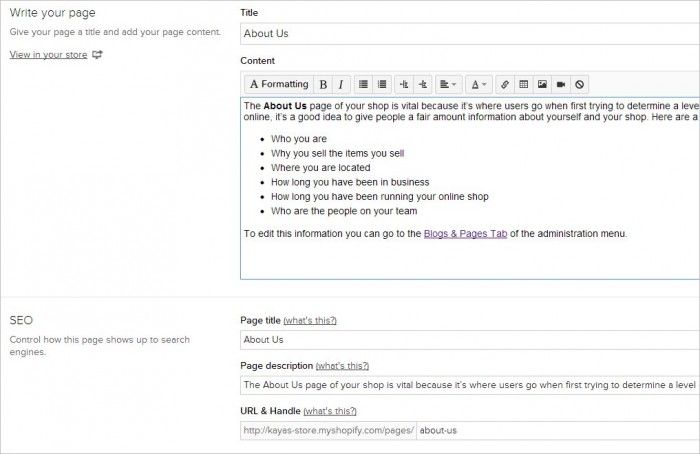 Adding a page is simple. You enter the title, followed by the layout you wish to utilise, which largely depends on the theme you are currently using.
Weebly allows you to easily copy and re-order your pages, as well as create sub-pages, which will be displayed as drop down menus.
Functional Flexibility

One of Weebly's key strengths is its sheer flexibility. It does a superb job with the basics, allowing elements such as maps, contact forms and slide shows to be seamlessly incorporated. But on top of that, Weebly offers a wide range of other functionalities.
Uploading images for example can be done in a variety of ways. They can be uploaded from your computer, via a URL or even via Weebly's built in image search function.

However, you can also create a variety of different website types, by simply dragging and dropping elements.  Adding a product to sell or even an entire discussion board is just as easy as inserting an image. What's more is, you can run such elements side by side, on the very same page.
Ecommerce
Selling products on Weebly can be done with relative ease. Dragging and dropping the "product" element from the admin panel will allow you to modify your product image, set a price and add a description.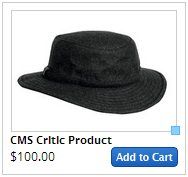 However, it must be said that Weebly does have some limitations in the ecommerce department. Payments can only be taken via PayPal and Google checkout, and it doesn't offer an integrated order management system.
Forums
Weebly also offers a fairly comprehensive discussion forum solution, which can be dragged and dropped on to any page. You may then go ahead and customize your forum, adding log in buttons for Facebook, Twitter, Google and other services.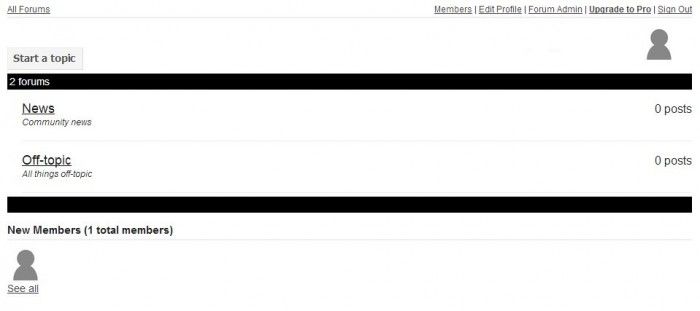 You can create a total of 5 forums, with a limitation of 200 replies per discussion. Weebly requires you to upgrade your account in order to bypass these limitations.
Social Features
Implementing social buttons into your website is absolutely vital for both marketing and engagement purposes. Thankfully, Weebly has yet again made life easy in this regard. Social icons such as Facebook, Twitter and LinkedIn buttons are often built in to certain Weebly themes, with the option to remove them, or add your personal social profile links to them.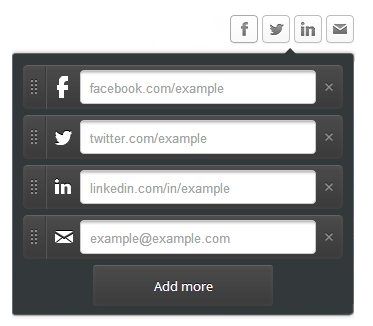 Weebly offers a range of social buttons, including Flickr, Google+, Yahoo and more. Much like other elements, they can be dragged and dropped almost anywhere on your web pages.
Mobile View
One of the brand new features that the All New Weebly update introduced, was the ability to view your Weebly website in mobile view, further customizing it to fit the purposes and requirements needed.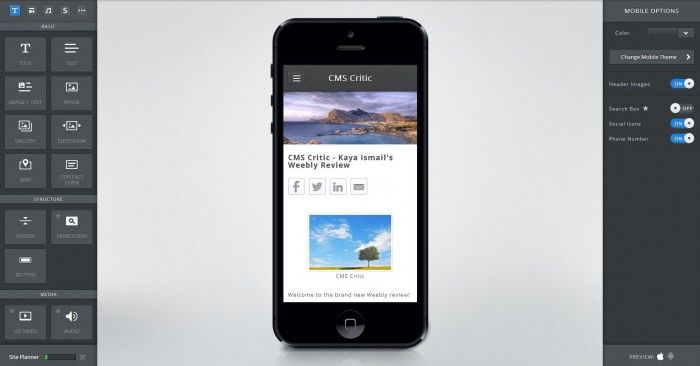 Using the mobile view, you can customize the colour, header images and social icons, and even select a brand new theme specifically for mobiles. Extra elements can be added from the admin panel, which will automatically sync with the desktop version of your website.
Additionally, Weebly allows you to preview your website via an on-screen iOS and Android device, giving you a realistic impression of what your mobile site will really look like.
Getting Help
As with any CMS, being able to find useful help pages and contact details is vital, and Weebly helps you do just that. Across the top of the preview page lies a question mark icon, which leads you to the Weebly Support Centre.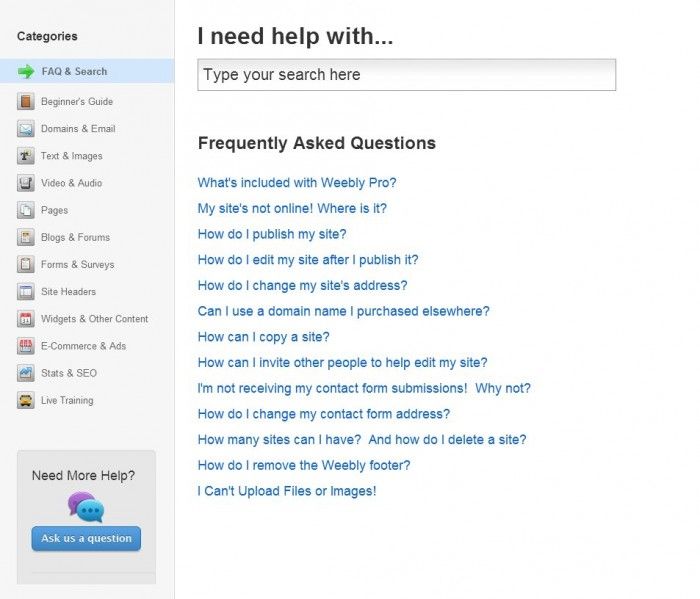 The Support Centre is a comprehensive tool to help you get ove rany issues you may be facing. Help concerning images, text, widgets, forums, ecommerce and so on can all be easily accessed. Additionally, Weebly allow users to submit their own questions using the "Ask Us a Question" button.

Marketing & Monetizing
Being able to market and monetize your website is hugely important. Simply publishing content on your homepage willl not help bring in visitors. Instead, Weebly offers a helping hand by being SEO friendly, allowing title, meta and description tags to be customized at page level, along with image ALT tags.
Blogging
Maintaining a blog relevant to your website is an extremely efficient way of driving traffic to your website. Good quality blog posts will eventually rank in the search engines, and will also do well on social media networks.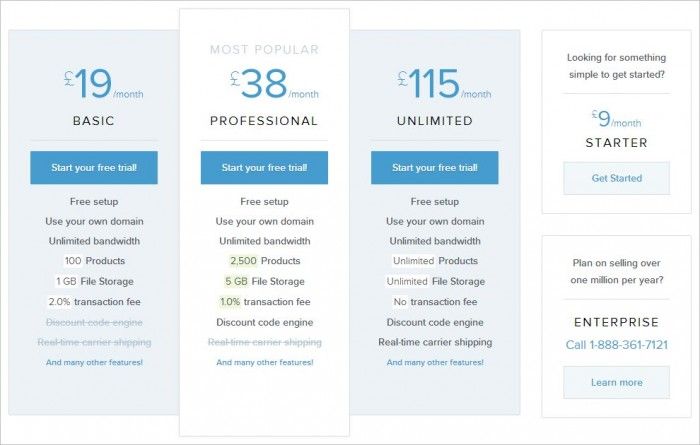 Weebly offers a pretty solid blogging solution, allowing you to quick and easily add blog posts. Elements from the admin panel can be dragged and dropped into posts, which means that maps, slide shows, videos and galleries can all be added very quickly, which is something many other blogging applications lack.
Google Adsense
Monetizing your website or blog is a great way of earning revenue. Weebly allows you to insert your own Google Adsense codes, and then drag-and-drop the banners anywhere you wish.
However, users who are using the free version of Weebly will be giving up 50% of their Google Adsense revenue until they upgrade their accounts. On top of a handful of other restrictions impose on free Weebly users, some users may find such a large percentage unfair.
Site Stats
Along with the traditional option of Google Analytics, Weebly also offers its users a free, in-house Site Stats page, which keeps track of visitors, search terms, referring websites and so forth.
Monitoring your audience is vital when it comes to understanding the strengths and weaknesses of your website, and Weebly's inclusion of a built-in Site Stats page is therefore extremely useful.
Price Plans
Along with the release of the All New Weebly, a new price structure was unveiled. Before the update, Weebly offered their Starter plan at $3.29 per month, along with their Pro plan from $6.63 per month. In comparison to their competitors, Wix and Webs, these fees were very reasonable.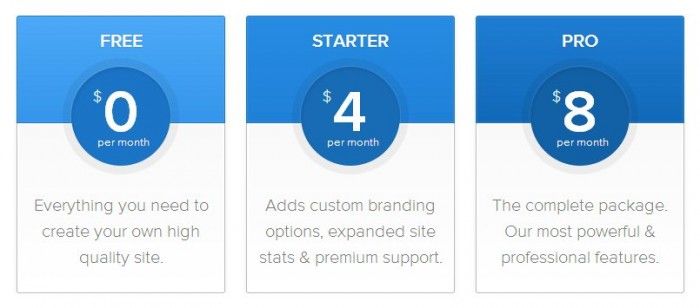 However, since the update, Weebly have raised their fees slightly, offering the same Starter and Pro plans for $4 and $8 respectively. The price hike is minimal, and can be justifed by the recent classy updates made to the site builder. More importantly, the price rise still keeps Weebly competitive in the face of its rivals.
Webs offer three paid plans, priced from $3.75, to $7.50, up to $16.67 per month. Wix on the other hand, charge $5.73 for their lowest package, climbing up to highs of $19.18 per month for their highest plan.
Verdict
Overall, Weebly is a simple, yet powerful site builder which helps you to easily incorporate a wide range of features and widgets. The uncluttered user interface, paired with the extremely easy to use drag-and-drop system, makes Weebly a brilliant choice for a novice web site builders, and for those who know exactly what they're doing.
Weebly's speedy service and cloud-based servers allow you to get your website up and running in minutes, without compromising on the sleek, professional presentation which is manages to capture in all of its themes and widgets.
Pros
Weebly's drag-and-drop system works wonderfully, enabling almost anybody to try their hand at web design.
The sheer speed and simplicity of Weebly is enough to make you fall in love with the site builder.
Hundreds of free, modifiable themes ensure that your website will be truly unique in terms of design.
The revamped admin panel is a joy to use, and is very easy on the eyes.
The new Site Planner is a welcome addition, which does a great job of walking newcomers through the building and publishing process.
Being able to view and edit your site through Mobile View is an excellent, useful feature.
Ecommerce and Forum options are great examples of the impressive flexibility of Weebly.
Built-in Site Stats and a Blogging feature are a tremendous help in terms of marketing and visitor engagement.
Prices are agreeable in comparison to Weebly's competitors.
Cons
Weebly's ecommerce solution is under-developed, offering just two payment options and no order managing functionality.
Along with a long list of restrictions, including Weebly's logo on their website's footer, users of the free Weebly service are only entitled to half of their Google Adsense earnings, which will understandably disgruntle some users.
Final Remarks
As mentioned in our last Weebly review , the quirky web site builder has always been packed full of features, offering an easy, unintimidating solution to those with no coding experience, and perhaps even for those with no web experience at all.
Additionally, to put it simply – which is the Weebly way, the recently introduced updates have injected a new spirit into the service, making it leaner and more flexible than ever before. The core features have remained, but they have now been expertly polished and presented within the elegance of the new admin panel.
Weebly's drag-and-drop site creation system has served it well in the past, and will surely continue to do so, especially now that it works in tandem with a brand new mobile editor, a user-friendly site planner, and a modern user interface. After the All New Weebly release, it would seem that both Wix, Webs and the rest of Weebly's competition have some catching up to do.