As of January 14th, Microsoft has officially stopped supporting Windows 7. If you're still using this operating system on your computer, there are some important things that you need to be aware of. The end of support may have a significant impact on both your day to day computer usage, and any activities related to running your website(s). This end of support is a normal part of the Microsoft planned life-cycle, which promises technical support for ten years for each operating system. Windows 7 was first released in October of 2009.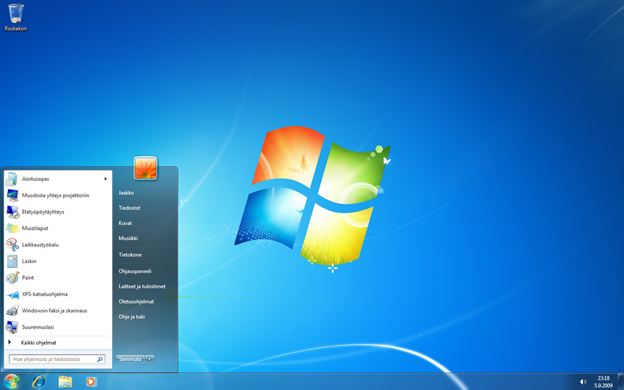 What Support is Ending?
For the last several years, Windows 7 was technically only supported under their 'extended support' solutions. This means that they continued to provide security updates and software updates to support new devices. Users could also get direct technical support if they were willing to pay for it. All of these options have now come to an end and Microsoft will not be patching or updating this operating system at all going forward. Individuals and businesses who choose to continue using Windows 7 will not be able to get any support from Microsoft engineers.
Risks of Remaining on Windows 7
While Windows 7 will continue to function normally, those who do not upgrade to Windows 10 (or at the least, Windows 8.1, which is still supported through 2023), will face additional problems. The following are the most significant risks users need to be aware of if they keep running Windows 7:
Regular Security Patches – Microsoft will not be releasing any further updates to Windows 7, which means their normal security patches will end. This leaves users at risk for viruses, malware, and other issues. A computer infected with these types of things can easily spread them to their managed websites as well.
Known Security Fixes – When a significant security issue is found, Microsoft will no longer provide 'zero day' fixing. While under support, a patch would be developed and rolled out very quickly to combat major security flaws that were found.
Updated Drivers – Drivers will no longer be updated, which means computers running Windows 7 will be increasingly unable to run new types of hardware.
Support for Software – No new software, or updates to existing software, will be made to run on Windows 7, and Microsoft won't update the operating system to run modern software. Over time, users will have more and more problems running the latest software (including CMS's).
What Options Do You Have?
Those who are still running Windows 7 have several options available to them. For the vast majority of people, the best course of action is to simply upgrade to Windows 10. This is the latest version of Windows and is the best supported. While the initial roll-out of Windows 10 did have some problems, the OS has been greatly improved and most people are now very happy with it. That being said, it will have a slight learning curve associated with it, so keep that in mind.
To get Windows 10, users can purchase it (currently $139) online and install it. For now, Windows 7, 8, and 8.1 users can also participate in Microsoft's free upgrade program, which gives a full version of Windows 10 to all users. This program was scheduled to end back in 2016, but is still active. Instructions on this, click HERE.
The least popular option is going to be to upgrade to Windows 8.1. This version of Windows is still supported through 2023 using Microsoft's extended support category. There are no real advantages to moving to Windows 8.1 instead of going directly to 10, however, so this isn't a good option for most people.
The final option, which is not at all recommended, is to remain on windows 7. While most users won't experience any immediate issues, they are putting themselves at an ever growing risk. It can make sense to keep running Windows 7 for a short period of time while preparing for an upgrade, moving up to Windows 10 should be a priority for all users.