Wix, the hugely popular website builder, has released Wix ShoutOut. Their first implementation using their recently announced WixHive API.
ShoutOut is an integrated newsletter app, allowing small to medium-sized businesses to reach out to their customer and client base without the need to include third-party services.
Using Wix ShoutOut, users can quickly piece together beautiful newsletters containing updates and promotions, before sending them to their email list.
As always, Wix are keeping things simple, by housing Wix ShoutOut inside the Wix backend, so users can manage their newsletter campaigns with ease.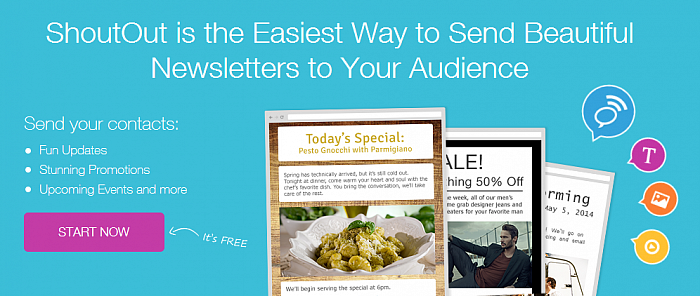 Users can choose from pre-designed newsletter styles, add their content, specify the email addresses they wish to include, and then hit send. Not only will that newsletter reach the recipients inbox, but it can also be shared on social media. Plus, each style maintains its beauty across all devices.
The release of ShoutOut will certainly make small to medium-sized businesses take notice. ShoutOut is precisely the kind of feature which businesses need to create, manage and grow their presence online.
Wix users can now access the ShoutOut app by going to "My Account", "Manage and Edit Your Site" and then "Add Business Apps". Wix ShoutOut can then be found and added quickly and easily.
To try Wix ShoutOut, sign up to create your free Wix website today.
You can also explore more of Wix via our CMS Directory.