Wix, one of the world's most popular website builders, has introduced CRM capabilities for its user base.
The platform won the People's Choice CMS Award for Best Website Builder 2014, and was chosen to be covered in detail over at Website Builders Critic.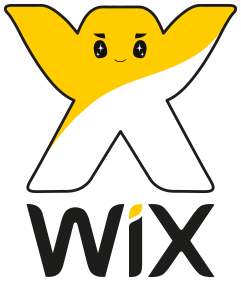 This update brings about CRM features like contact management, e-mail marketing and automated communications, in the form of "MyAccount".
MyAccount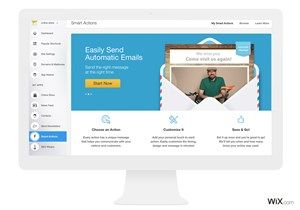 Wix's MyAccount allows small business owners to manage and automate different aspects of their business including:
Collect & Manage Contacts
MyAccount enables website owners to create and manage customer contact lists with contact information and activity data sourced through the owner's site.
Website owners are also able to upload, integrate and manage external contact lists. Wix's data sharing API, WixHive, further enables users to capture a variety of actions taken by a user's website visitors, such as contact information, messages, purchases, bookings, and more.
Send WixShoutOut e-mail Campaigns
WixShoutOut emails can be distributed, and announcements can be made to specified contacts or groups.
Automate Communications Using Smart Actions
Rule-based communications can be configured and managed, which are triggered by visitor activities including welcoming new subscribers, thanking customers after purchases, informing customers of special offers and more.
MyAccount offers several pre-defined and customizable Smart Actions which users can choose from or can create their own.
Manage Industry-specific Products
Website owners can access and manage Wix's verticalized solutions including WixStores, WixHotels and WixMusic all from the MyAccount interface.
Using the MyAccount dashboard, website owners can track their sales, reservations and downloads, issue bills for payment, manage inventory and more.
Review Site Activity & Alerts in Newsfeed
Site owners can view real-time updates of visitor activities as well as customized product information and articles tailored to each website owner's business category.
Administer Website & Account Settings
Premium subscriptions, domains and mailboxes, website apps, site settings and analytics, SEO wizard, site permissions, and more are all manageable from MyAccount.
Wix Co-Founder and CEO Avishai Abrahami made the following statements upon the announcement of MyAccount:
"MyAccount is the central nervous system, coordinating numerous essential business elements in a single, unified setting.

We've created an ecosystem where small business owners can seamlessly integrate their web creation with robust business applications and functionalities that help them manage and grow online"
To find out more about Wix MyAccount, check out the official press release.
Also, visit the Wix website for more information about their platform, and be sure to swing by Wix in our CMS Directory.