Wix has partnered up with Macklemore & Ryan Lewis to launch WixMusic 2.0, along with a YouTube campaign called #OpeningAct.
WixMusic is a commission-free vertical solution that empowers artists to independently introduce, share, sell and distribute their content directly from their Wix website.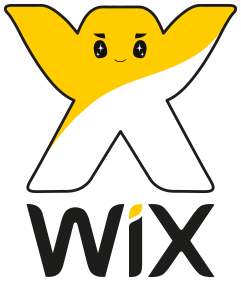 Wix was crowned the winner of the People's Choice CMS Award for Best Website Builder 2014, and is one of the most popular website builders on the market.
Recently, CMS Critic toured the Wix offices and got to see the brand new Wix Editor first hand.
Here's a video overview of WixMusic.
A One-Stop-Shop Solution
WixMusic 2.0 is a comprehensive product suite, not just a rehashed version of Wix. Here's what it serves up:
Commission-free sales of high-quality FLAC and MP3 320kbs digital music files directly from a Wix Website.
Distribution to over 120 of the biggest streaming services and online stores including iTunes, Apple Music, Spotify, Google Play, Deezer, Rdio and more.
Tour and show promotion and ticketing through seamless website integrations with BandsInTown or Songkick.
Fan management and communications through Wix ShoutOut for integrated email and social marketing, while maintaining full control over contacts and interactions.
Commission-free merchandise sales through Wix's eCommerce solution.
Electronic press kit builder to create password-protected and customizable EPKs.
Analytics for sales, shares, downloads, and streams via the artist's Wix website and all relevant distribution platforms.
Tailored website templates specifically built for artists.
I did say it was comprehensive.
Avishai Avrahami, Wix.com's Co-founder and CEO, sees this vertical solution as one which puts artists in the driving seat like no other platform on the market.
"Wix Music was designed to put the artists in control of their brand, their art, and their business. It is the perfect example of our commitment to providing our users with all of the tools they need to make their dreams a reality online.

Wix Music gives musicians an all-in-one technology solution for all aspects of their business from building a stunning website and engaging their fans to selling their music, all while keeping 100% of the profits from their art."
Although the obvious target market here is musicians, I think it's important to point out that WixMusic could also appeal to a far wider audience.
Podcasters, poets, comedians, public speakers and all other audio-centric professionals could all benefit.
This isn't the first vertical solution from Wix, either. The platform has previously rolled out WixHotels, a verticalized solution for (yes, you guessed it) the Hotel industry.
To learn more about WixMusic, check out the official website.
And as usual, be sure to swing by Wix on our CMS Directory to explore more of their award-winning platform.