Zorin OS Lite is a new XFCE edition of the popular Linux distribution. The main desktop environment we're accustomed to seeing with Zorin OS is Gnome but recently, they decided to start offering a Lite edition as well - a smart move that is sure to expand their install base.
For this review, I'll take you through Zorin OS Lite and show you around. If you want to see what the Gnome edition, read my Zorin OS Review, which I just just updated for 15.1 Ultimate and Core.
Installation of Zorin OS hasn't changed with the Lite edition and there's not much to see other than the standard stuff so I won't focus on that aspect, just know that it went off without a hitch.
The Desktop
Zorin OS Lite uses the XFCE desktop environment and the developers have definitely done a great job of keeping the look and feel of Zorin OS pretty consistent. It's almost hard to tell it's not Gnome.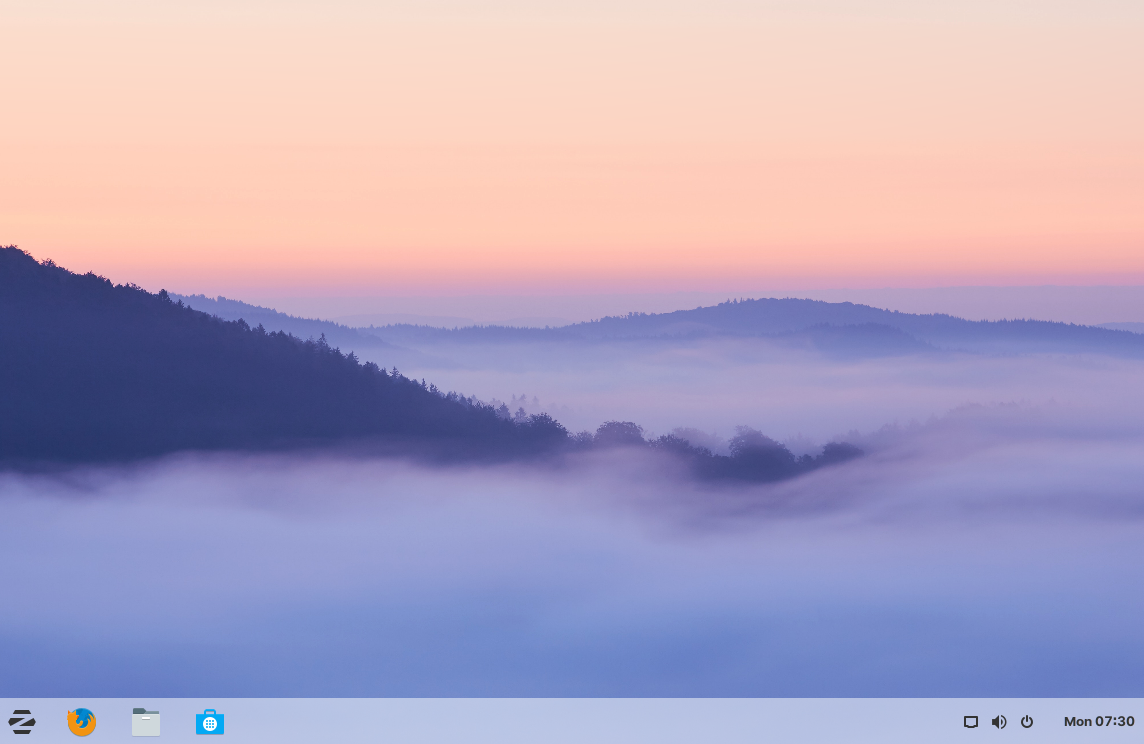 Zorin OS Lite Review - The XFCE Desktop
Just like Zorin OS Core and Ultimate, there are also a number of desktop layout options included, which we'll take a look at in a moment.
The menu, which you'll find in the bottom left, is well laid out and shows the default applications. The third party apps installed are the same ones you'd find in any other edition of Zorin OS. The only difference here are the DE specific ones (ie: Gnome desktop comes with it's own set of default apps as does XFCE).  In other word's, you'll find differences in the terminal, file manager and settings but apps like Firefox, etc are all standard in each edition.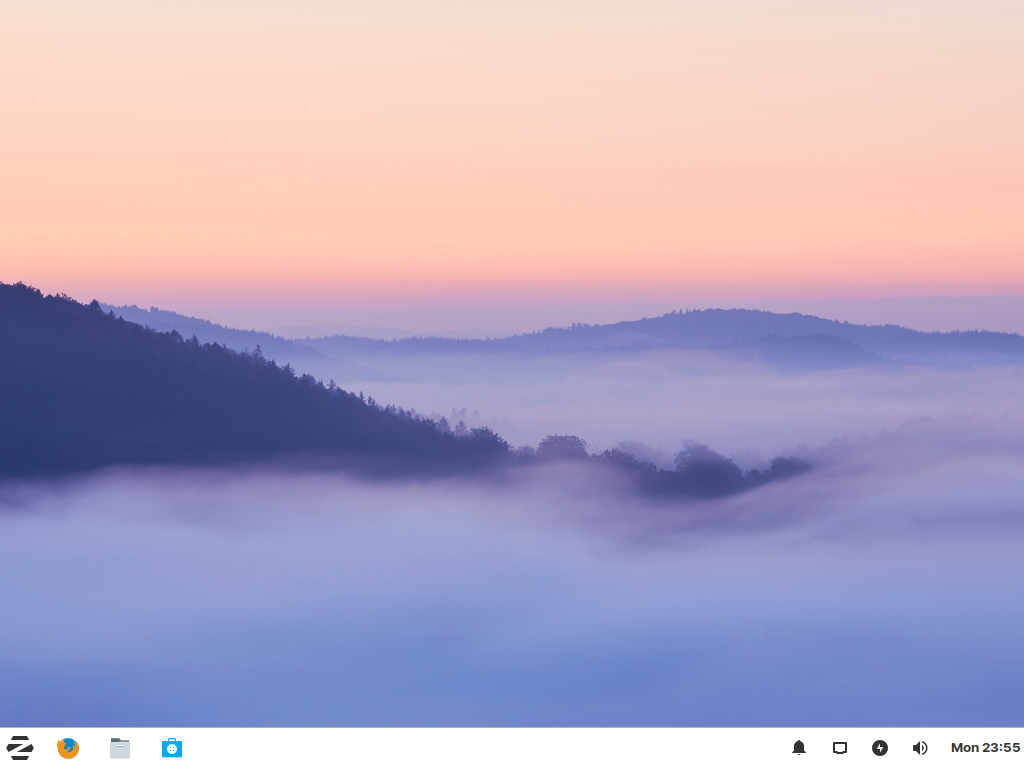 Zorin OS Lite Review - The Menu
Zorin Appearance
Just like the Ultimate and Core editions, Zorin OS Lite includes the Zorin Appearance app which allows you to modify the theme, fonts and desktop layouts.
Desktop Layouts
Let's take a look at the different desktop layouts offered in the Lite edition now. I've put together a gallery below for you showing them all off.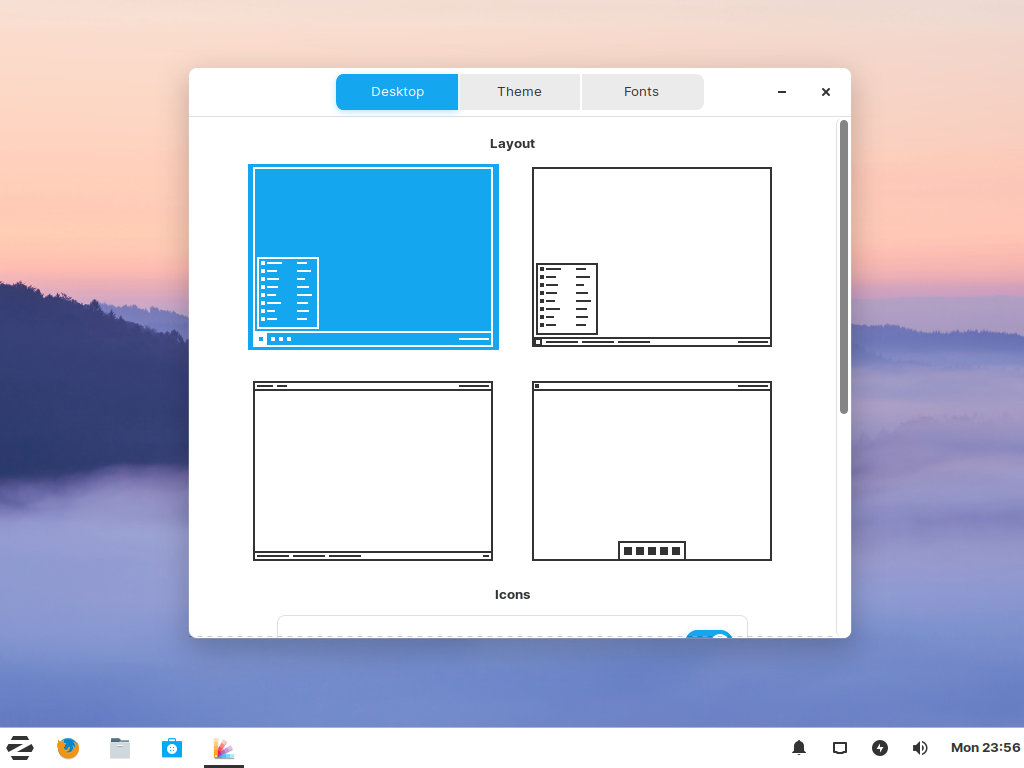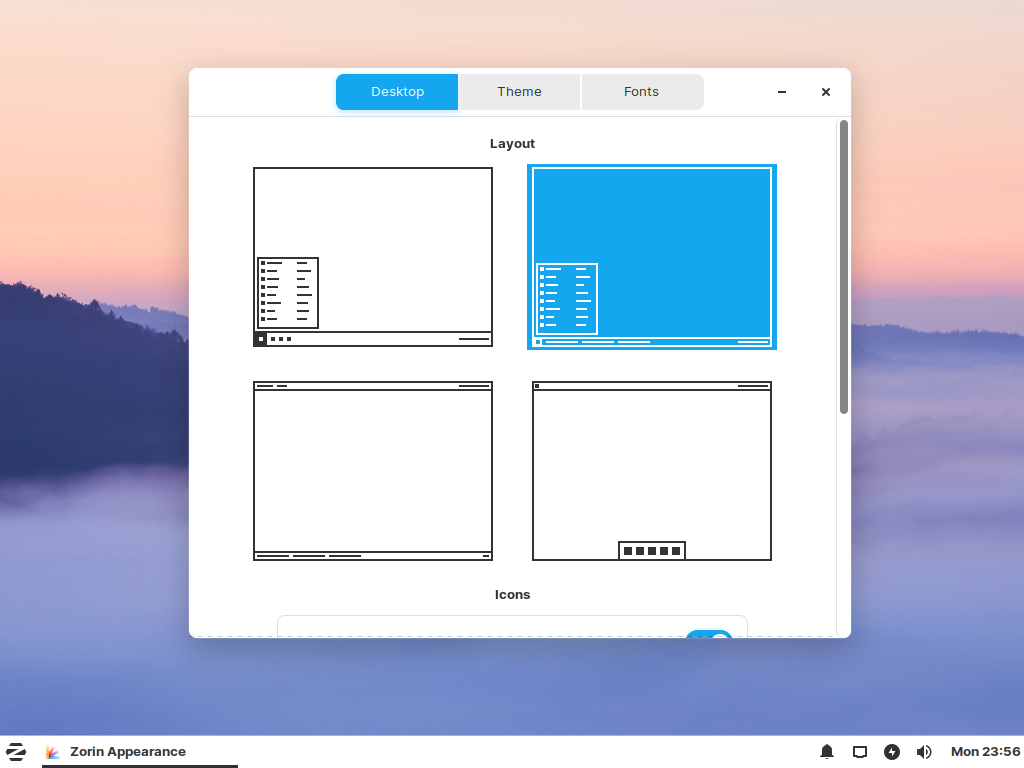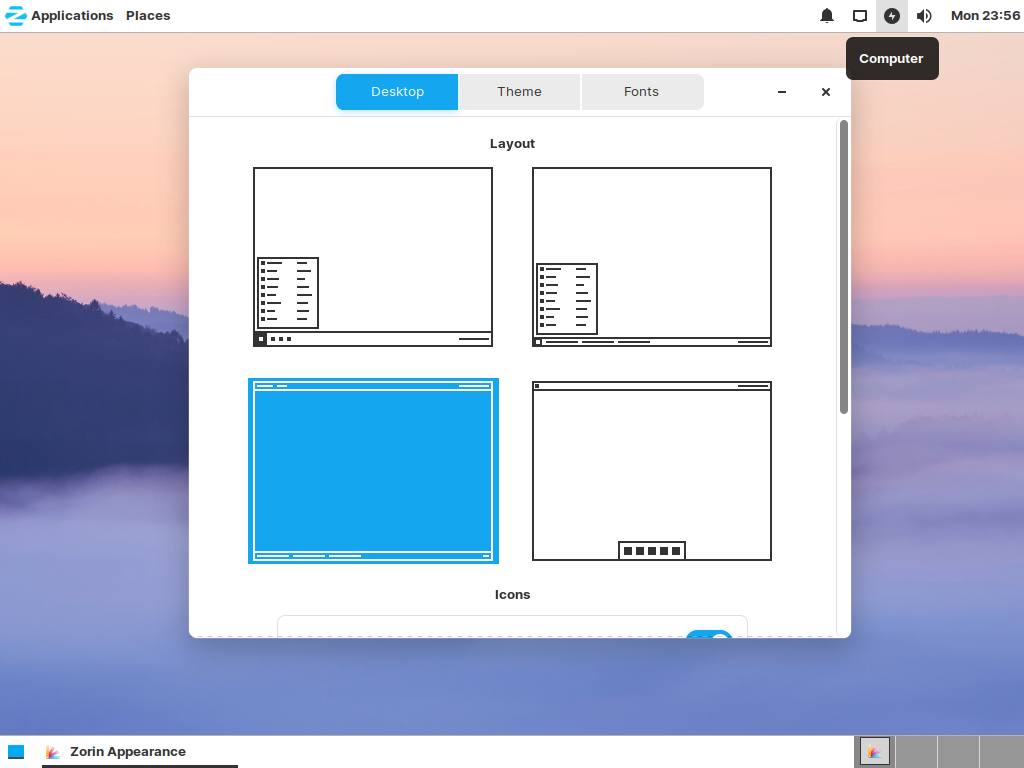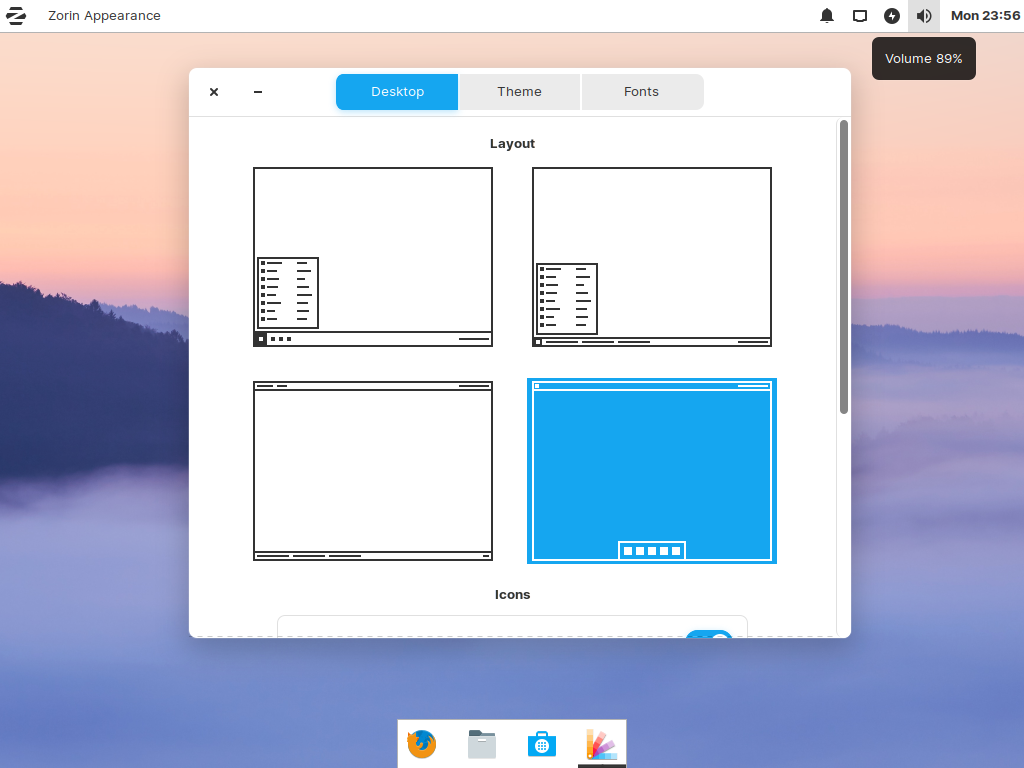 Zorin OS Lite Review - Desktop Layouts
Theme Options
In addition to the desktop layouts, you can also select between light and dark themes as well as a new option which allows your desktop to automatically switch between light and dark modes depending on the time of day (which you can set). This is intended to be easy on the eyes and reduce eye strain.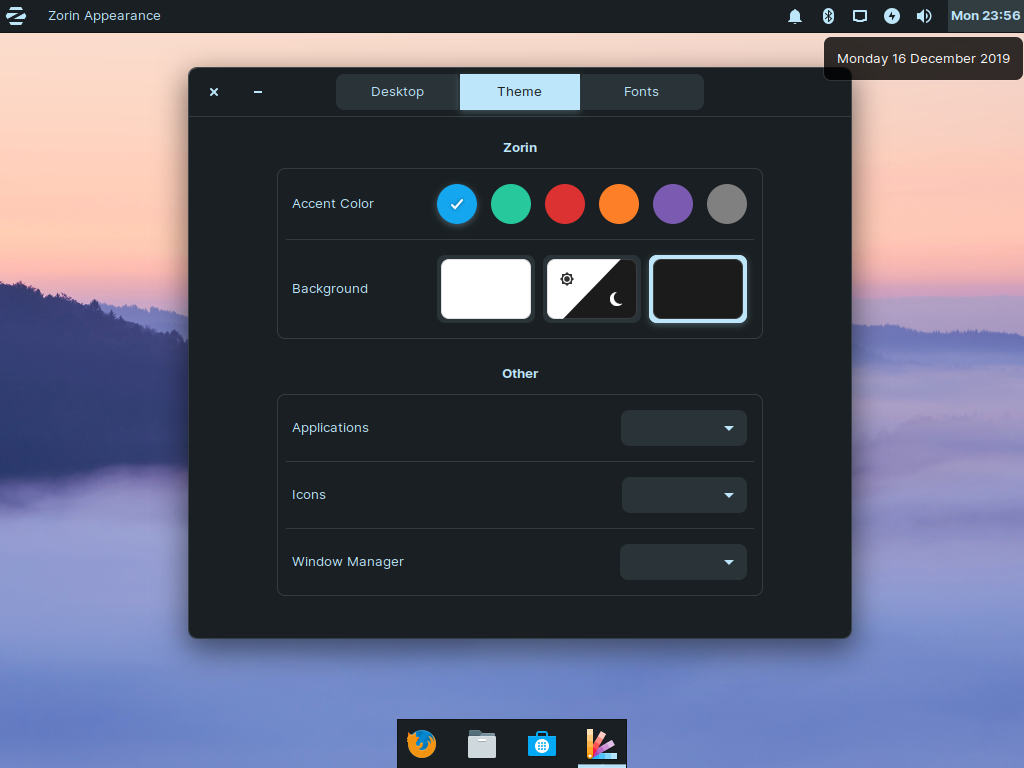 Zorin OS Lite Review - Zorin Appearance
File Management
The included file manager is Thunar which is the default for XFCE. It's themed nicely (I particularly like it in dark mode) and is a fantastic file manager.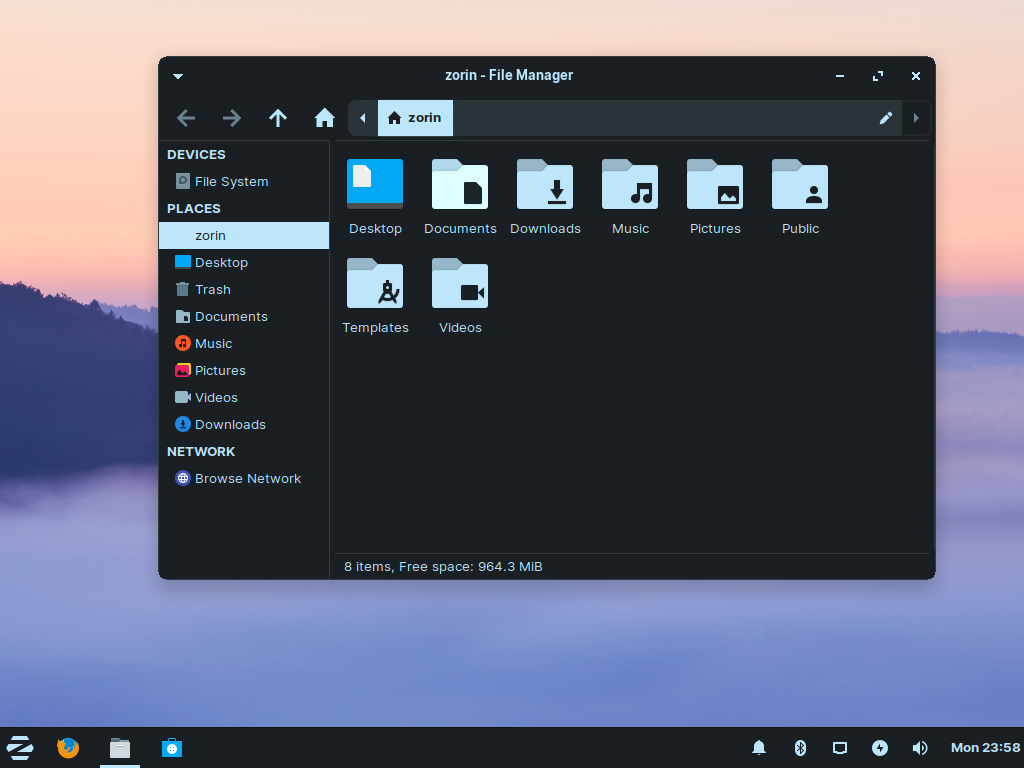 Zorin OS Lite - File Management
Settings
Settings for your system can be found within the Settings tool. Here's you'll find everything from display and bluetooth options to wifi and more.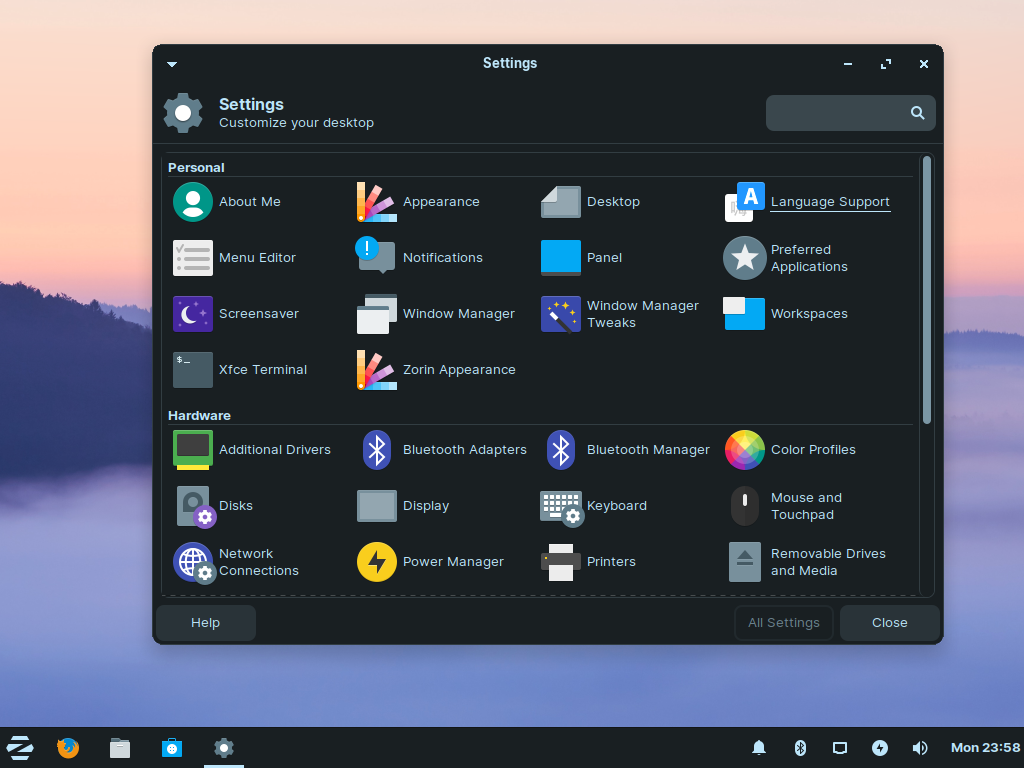 Zorin OS Lite Review - Settings
There are also a number of nice included backgrounds for your desktop should you wish to change it to something other than the default. You can find these by right clicking on the desktop and choosing desktop settings.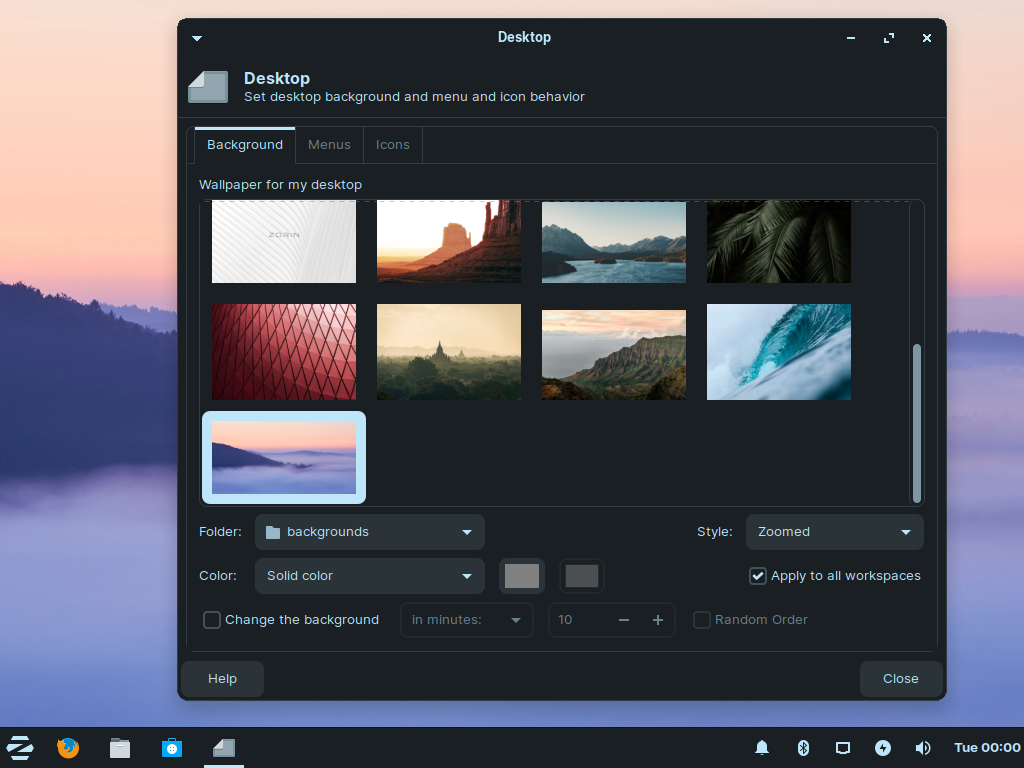 Zorin OS Lite Review - Backgrounds
Oops, found a mistake!
I did find one mistake but chance while I was exploring Zorin OS Lite. When I went to click on the XFCE Terminal within the menu, it launched the XFCE terminal preferences instead.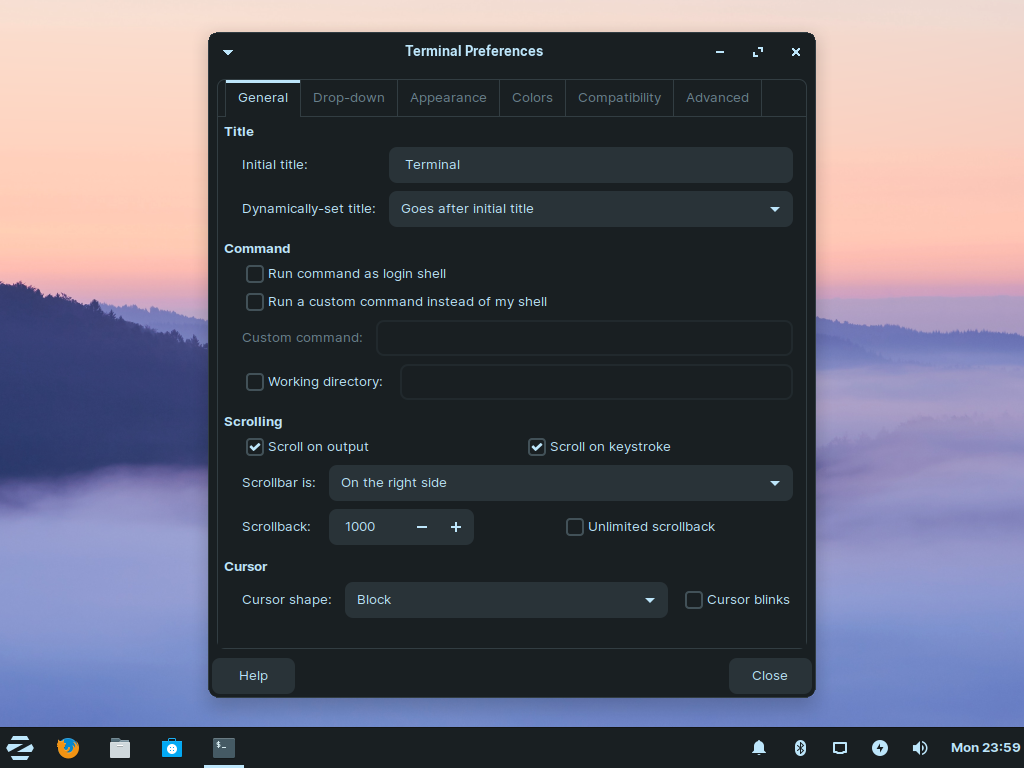 Zorin OS Lite Review - XFCE Terminal Preferences
This is due to a misplaced --preferences flag that has been added by mistake within the menu as you can see below. It's a minor mistake but one to be aware of and it's easy to change. Just remove --prefern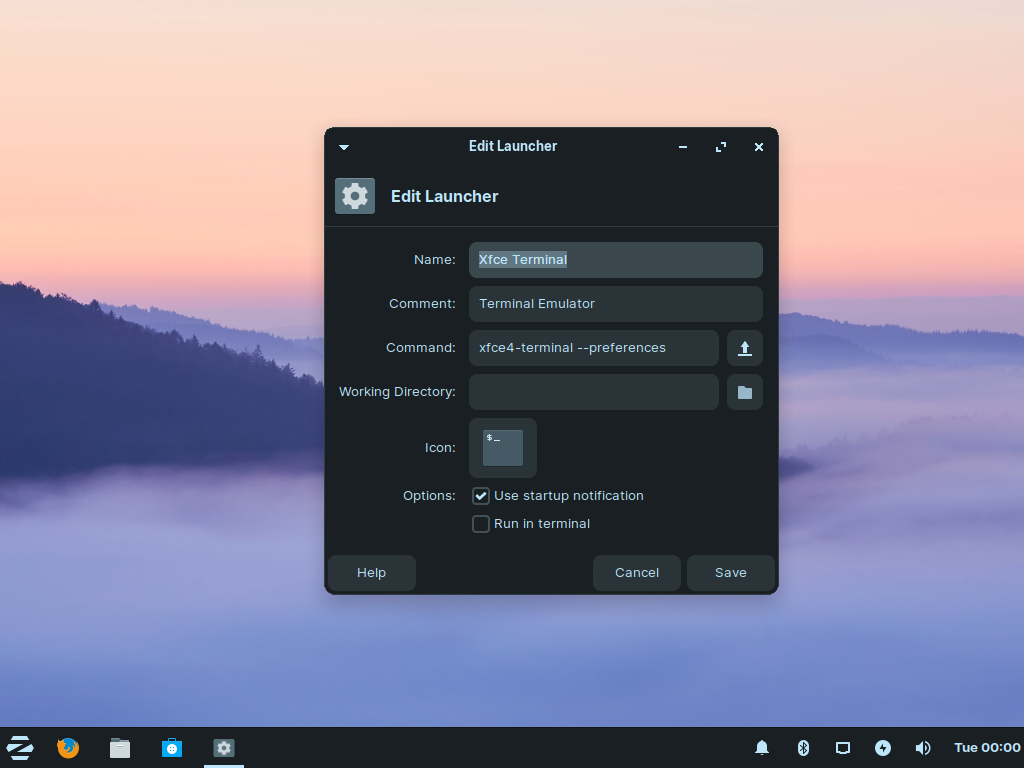 Zorin OS Lite Review - XFCE Terminal - Minor Bug
Conclusion
Overall, this new Lite edition is very slick and well put together. It's definitely one of the better looking XFCE desktops I've seen and I'm impressed with how the devs managed to match it up with the other edition's look and feel.
Performance wise, I found everything fast, even when running multiple apps at a time with numerous tabs open in Firefox. It just works well and I highly suggest giving it a try if you love XFCE.
You can download your own copy of Zorin OS Lite here: https://zorinos.com/
Don't forget to check out our Zorin OS Review to see what the Gnome edition looks like.