April brought Spring to many of us. While Covid-19 continues to cast a shadow of uncertainty over the world, it's safe to say that the digital field is in full bloom.
Last month was full of new announcements about upgrades and updates, primarily focused on content teams. Adobe, Contentful, Strapi, and Kentico Kontent all released new features that are designed to break down silos and deliver greater efficiency to users.
Here are some of the highlights from the stories we've been tracking:
Adobe Introduces Adobe Experience Manager Assets Essentials, Announces New Solutions to Improve E-commerce Experience for Adobe Commerce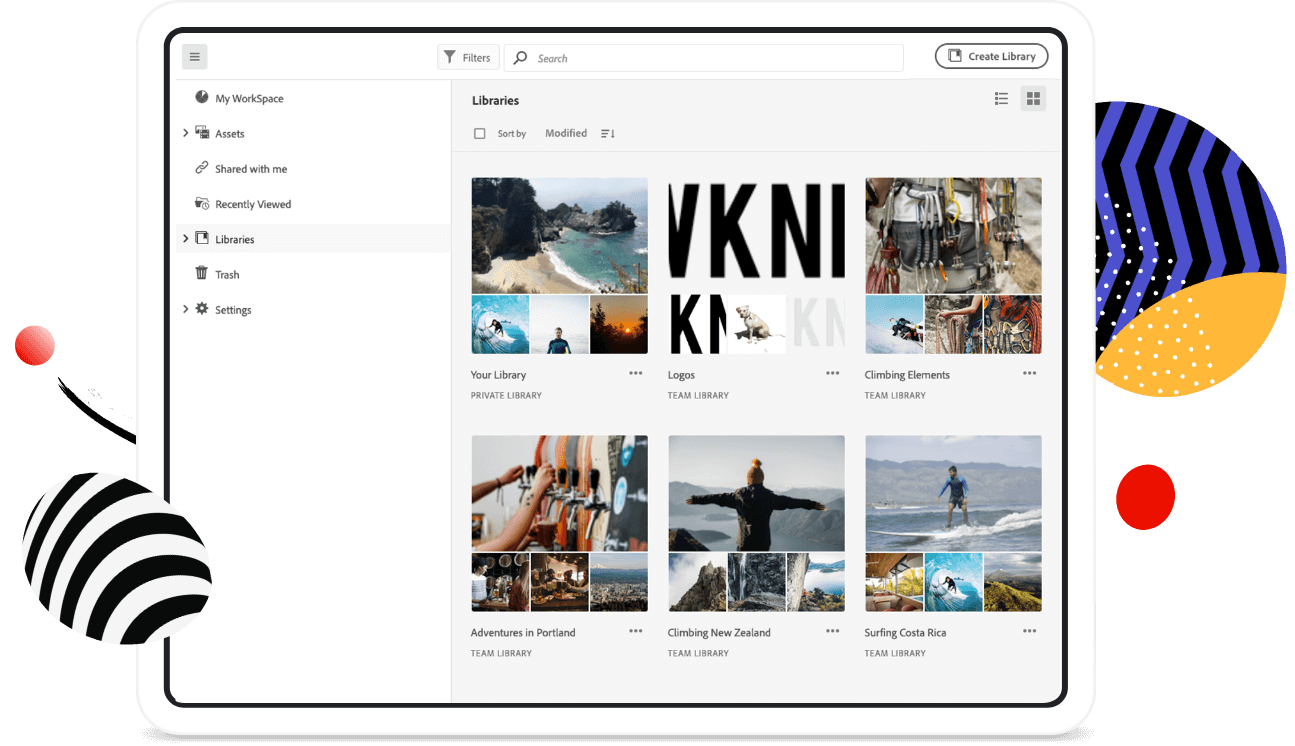 Adobe introduced its new Adobe Experience Manager Assets Essentials – a lightweight edition of Adobe Experience Manager Assets. It offers a simplified user experience for marketing and creative pros to store, discover, and distribute digital assets across their teams. Assets Essentials will serve as the default asset management experience across Experience Cloud apps, starting with the new Adobe Journey Optimizer and later this year with Adobe Workfront.
The new Assets Essentials provides a centralized workspace for the asset repository to store, share, and manage images, videos, documents, and other assets. It allows teams to create, assign, track, review, and approve tasks in a collaborative workspace. And of course, being an Adobe product, it supports all file types including full-sized Photoshop, InDesign, Illustrator, XD, and more.
On the same day, Adobe also announced new capabilities for Adobe Commerce powered by Magento (formerly Magento Commerce) that extend the intelligence of features like Product Recommendations and Live Search. An upcoming integration with Adobe Sign means a more seamless commerce experience for any transactions that require e-signatures as part of the checkout process.
The Digital World Mourns the Passing of Chuck Geschke, Co-found of Adobe and Father of the PDF
There are many icons in the computer and software world, and some of the earliest pioneers have made significant contributions that we take for granted every day. One such notable creation: the ubiquitous Portable Document Format, otherwise known as the PDF.
Today, we pay homage to Charles "Chuck" Geschke, the co-founder of Adobe, who died on April 16th at the age of 81. Not only did he help develop the PDF, but he drove innovation across desktop publishing, turning Photoshop into a cultural Webster's reference – and Adobe into a powerhouse. Chuck radically changed the way people create, view, and share documents and images, and his impact cannot be overstated.
Farewell to the Father of the PDF, and one of the great digital innovators of all time.
Contentful Unveils New Features and Partner Apps at Second Annual Blueprints Conference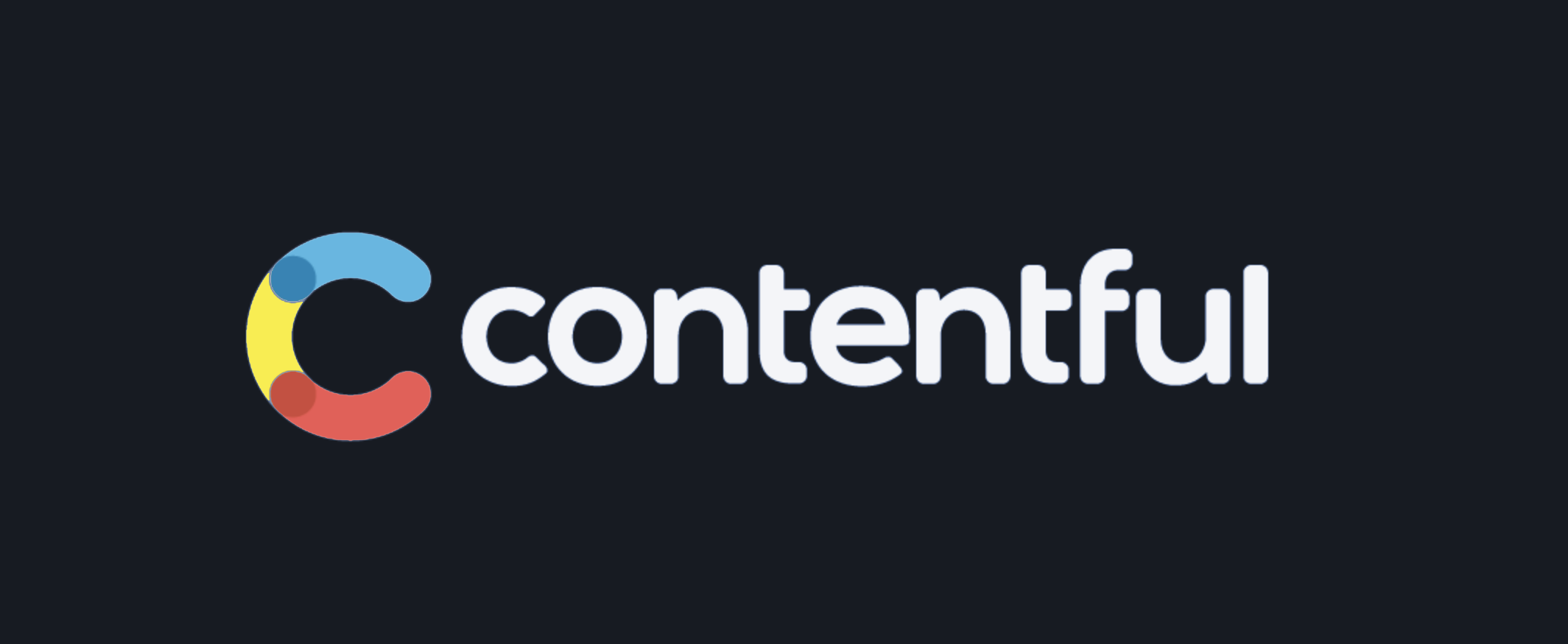 Contentful, a leading enterprise headless CMS provider, announced the release of new features and partner-built apps at its second annual Blueprints user conference.
The new features include tags and permissions that provide content teams greater flexibility and control over how they organize, find, and edit content – and manage permissions across the organization.
These platform enhancements build on the recent release of Compose + Launch – two new Contentful apps that allow content authors, editors, and planners to adapt and publish content independently without having to rely on developer resources.
Contentful also announced the release of several partner-built apps in the Contentful Marketplace, including an app built by digital services provider Portaltech Reply that connects Contentful with SAP Commerce Cloud – enabling businesses to adapt quickly to changing market conditions to deliver direct-to-consumer and omnichannel experiences.
Other recently released partner-built apps for Contentful extend the platform's capabilities across personalization, e-commerce, translations, and video, including Uniform Optimize, Saleor Commerce, GlobalLink Connect by Translations.com, and Qencode Video Transcoding.
Contentful recently earned the highest score possible in the partner ecosystem criterion – along with five other criteria – in the recent Forrester Wave™ Report for Agile Content Management Systems (CMSes).
Crownpeak and ilumino Announce Strategic Partnership to Advance Digital Accessibility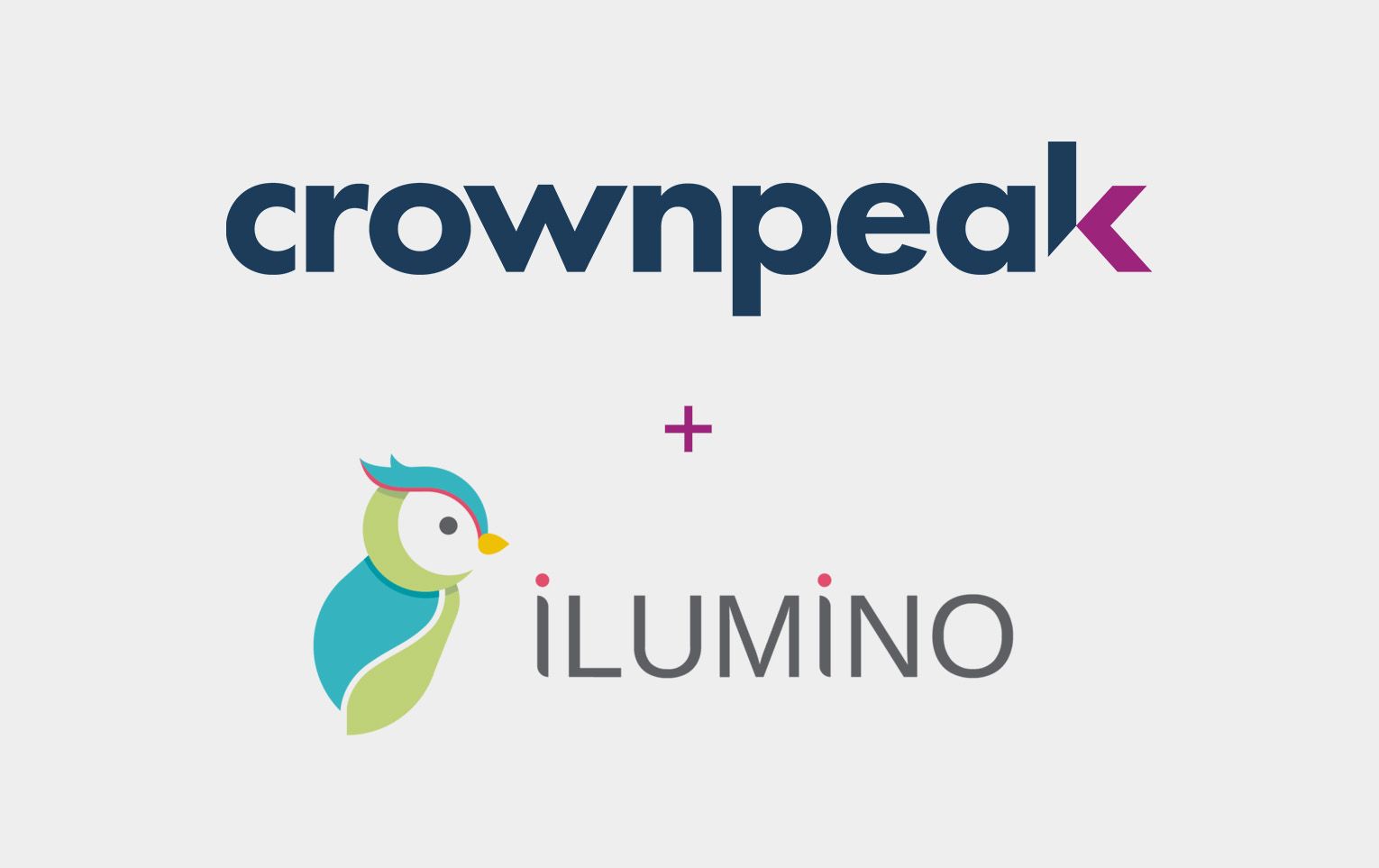 Crownpeak, a digital experience platform (DXP), has announced a strategic partnership with ilumino, a digital accessibility services and consulting firm. The two companies will offer an integrated solution that helps improve digital experiences for users with disabilities while evolving accessibility strategies for organizations.
Together, Crownpeak and ilumino offer a single, integrated approach that evolves the accessibility model. The solution combines Crownpeak's DQM technology, providing automated and ongoing scanning and auditing against WCAG guidelines, with ilumino's expert services – which focuses on nurturing a company's "culture of accessibility."
Some noteworthy highlights of the Crownpeak + ilumino solution include:
Accessibility and compliance dashboard – providing a "single source of truth" for automated and manual accessibility monitoring
Automated site scanning (enriched by manual testing) – enterprise-grade, multi-site scanning technology
Manual testing and consulting – performed by certified accessibility experts
In-house or guided remediation – tailored to each organization's unique design and development workflows
Ongoing support – ensuring sustained compliance through a proactive approach
Accessibility pattern library – simplifying remediation and establishing long-term organizational assets
Litigation support – with expert review and consulting on any accessibility-related legal actions received
Accessibility statement – drafted to demonstrate an organization's commitment to digital inclusion
Enterprise strategy – assisting with a prioritized roadmap and risk management
Strapi Headless CMS Announces v3.6 with Free Content Internationalization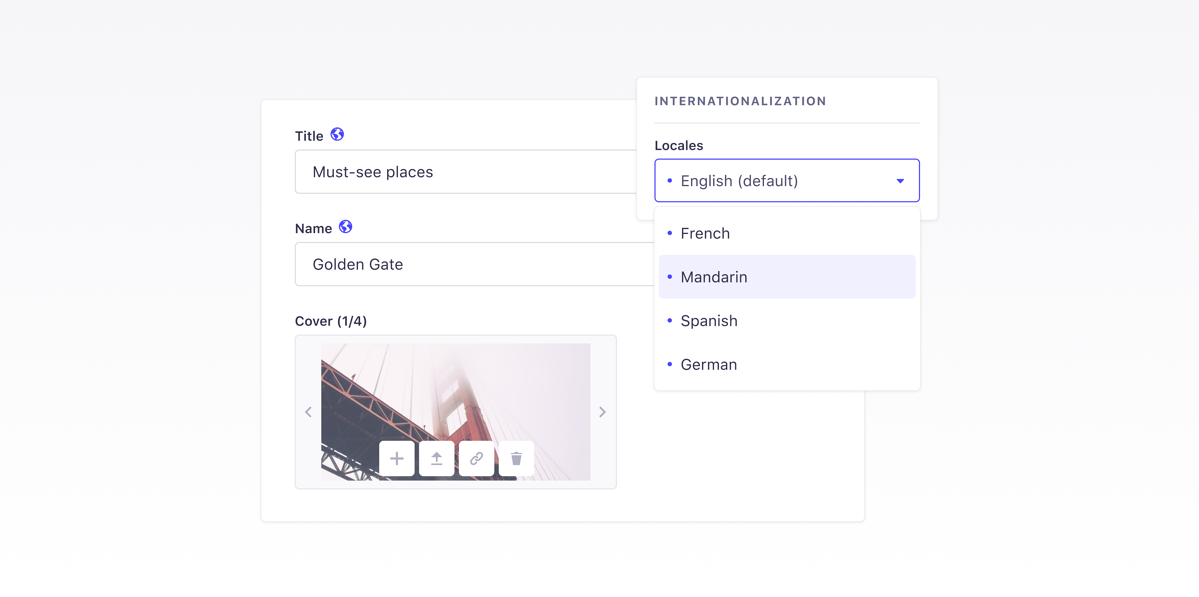 Strapi, a leading open-source headless CMS, has announced the release of Strapi v3.6, which includes a highly anticipated content internationalization (i18n) feature as part of their Community Edition. Now, Strapi users will have the ability to create and manage content in multiple languages and locales for free and without limitations – and personalize messages delivered to target audiences based on language and geographic data.
Leveraging integrations with Strapi's draft and publish system and role-based access control, users will be able to manage their editing and publishing permissions based on specific locales. With Strapi's internationalization, content is displayed for each locale based on content types. For example, if a company has an e-commerce website, they can select which product pages are displayed in French, Portuguese, or Mandarin. This level of localization is what enables a global digital strategy to work across borders and languages.
In our exclusive discussion with Victor Coisne, Strapi's Vice President of Marketing, it's clear that internationalization was a big part of the CMS vendor's roadmap, and of significant importance to their growing base of global users.
Kentico Kontent Gets a Fresh New User Interface, Adds Features to Streamline Enterprise Content Operations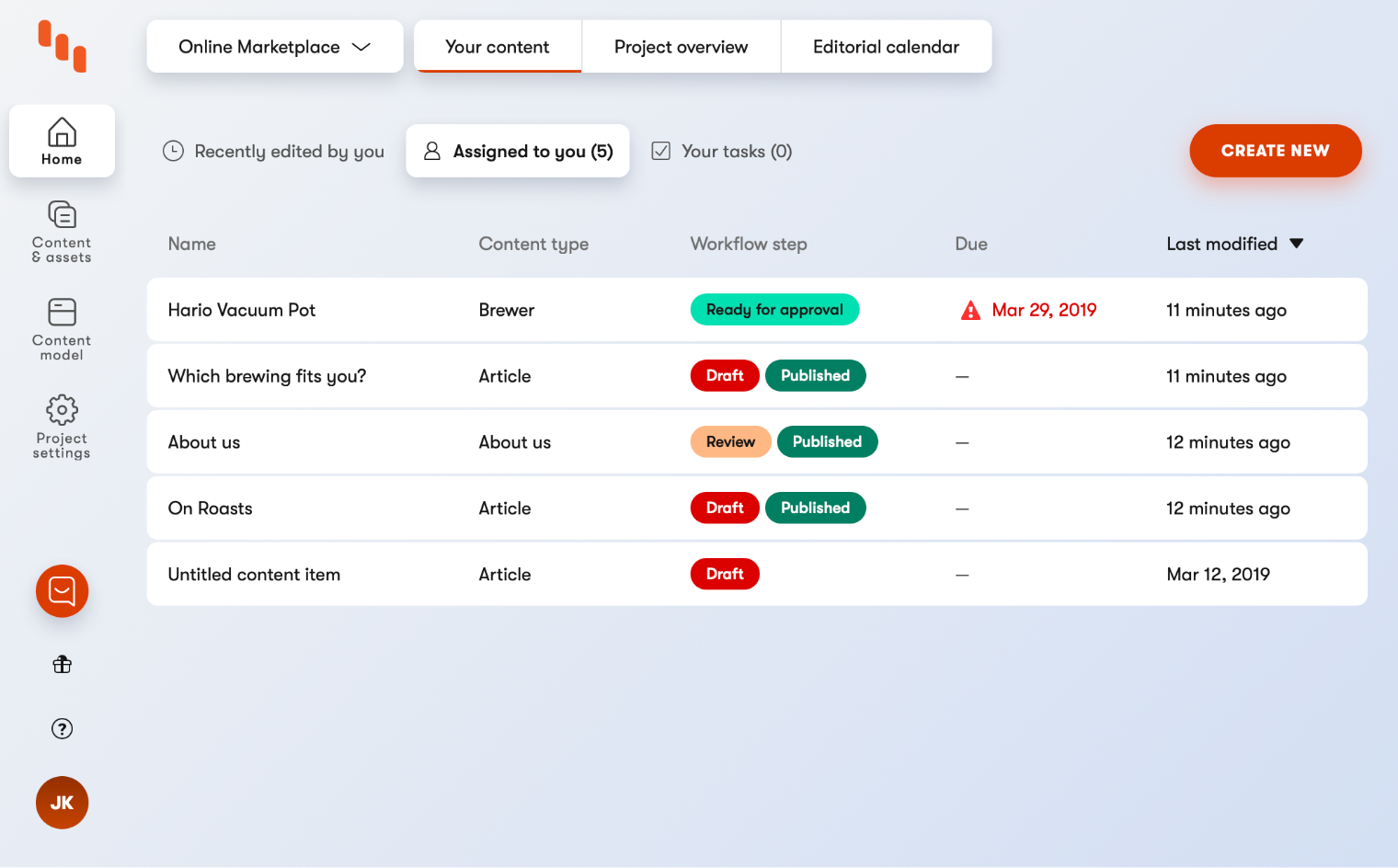 Kentico Kontent, a headless CMS, announced the launch of their new user interface, designed to help enterprise content teams execute their content operations faster.
The new UI has a fresh, modern design approach that fuses an array of vibrant colors with plenty of contrast to emphasize important elements.
Kentico Kontent also unveiled new upgrades in their latest release, including the Collections feature – which lets enterprises manage all their content in a single repository, allowing the content to be shared across teams and channels without losing any control.
With the Collections feature, teams can share content items across departments, websites, and experiences to ensure consistency and eliminate error-prone duplication. The goal is to improve efficiency and minimize the frustration that many enterprise content teams experience.