While some of us are shoveling content across digital channels, others are digging out from record snowfall.
It's fair to say that "Old Man Winter" has finally arrived, and he's brought a distinct chill to more than the weather. The Nasdaq Composite just experienced its worst start to a January since 2008, with the deepest correction felt across the technology sector. It's hard to know if this is a momentary blip or a trend, but the recent volatility is making things a little less predictable. 
Since the beginning of the Covid-19 pandemic, tech companies have realized unprecedented growth. If you're not familiar with the McKinsey study called "The Quickening," it's a stunning piece that codifies the rapid acceleration of e-Commerce from late 2019 into 2020 – when the world experienced 10 years of digital transformation in just 90 days. In the report, they refer to the effect as feeling like "whiplash," and that sounds right. But is the whipping and lashing over?
Despite a light dusting of news, 2022 is already shaping up to be "The Year of the MACH," as evidenced by the continued growth in this burgeoning quadrant of the digital ecosystem. While much of the noise is being amplified by the MACH Alliance, there's no question that many organizations are expanding their investment in composable and modular solutions – and looking to power their content strategies with headless CMS and commerce platforms.
Last month, we covered news from the MACH Alliance as they welcomed AWS as an "Enabler Member" in the ecosystem, reflecting the growth of Cloud-native solutions (hint: we have more MACH to cover in today's recap). We also covered news from Optimizely, as they announced an integrated version of its B2B Commerce Cloud and Content Cloud products – as well as a recent Forrester TEI study showing some astounding ROI performance from Siteimprove.
VOTING IS OPEN! Cast your ballot for the 2021 CMS Critic People's Choice Awards, which are open through February 20th! We received a ton of nominations across all our categories, and we're thrilled to share the top three for your consideration. Go on... tell us which platforms deserve the crown! Click here to vote now.
Ready to hit the slopes for some news? Grab your skis and keep scrolling downhill...
MACH Alliance announces MongoDB and Netlify as first members of new "Enabler" category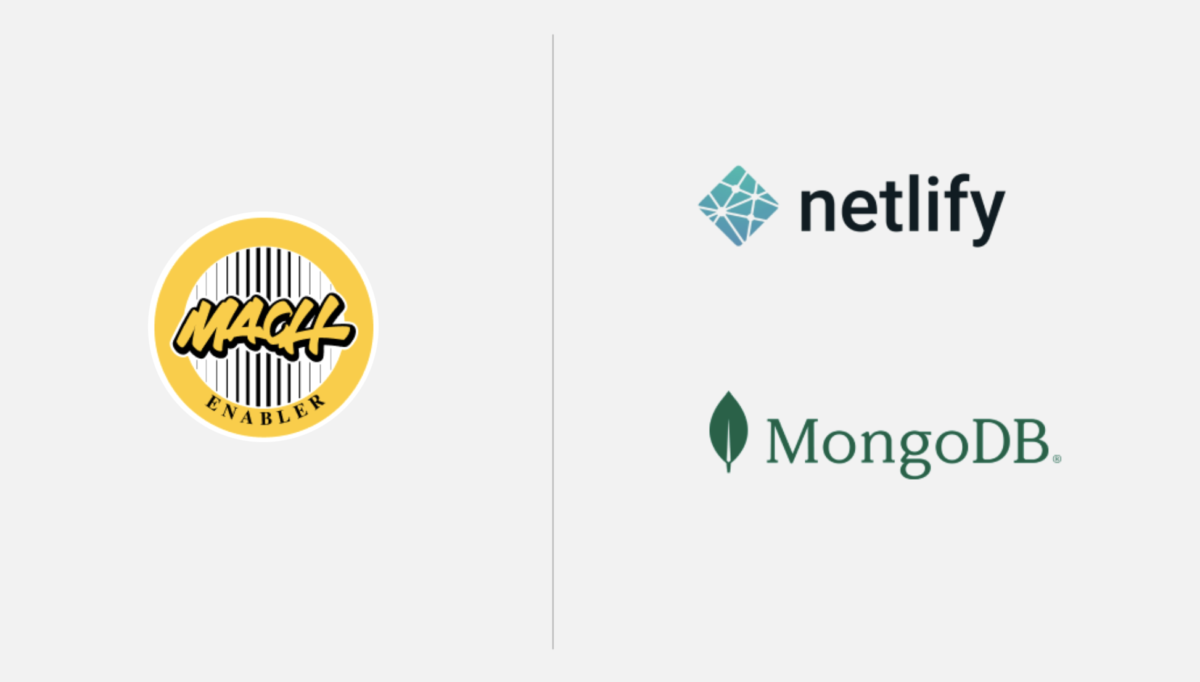 Before the well-hyped news about AWS joining the MACH Alliance – the group of independent tech companies dedicated to advocating for open, best-of-breed technology ecosystems – the organization announced its new "Enabler" membership category, along with its inaugural members: MongoDB and Netlify. The news was released just as the MACH Alliance's global membership reached almost 50.
The MACH Alliance's Enabler category is reserved for organizations that MACH platforms utilize to deliver their service or technology. Because they "enable" a MACH provider instead of offering a direct MACH solution, they aren't suited for an Alliance membership in the Vendor or System Integrator categories – but can often be key components in how a solution is delivered. 
A bit more about these two Enabler members:
MongoDB is a leading database platform designed to unleash the power of software and data for developers and the applications they build. The MongoDB database platform has been downloaded over 210 million times and is running in systems around the globe. 
MongoDB shares a common belief with the MACH Alliance: that modern software's interoperability and open architecture will propel current and future digital experiences – the kind that requires unprecedented personalized capabilities that are delivered at scale and weave a mesh of complementary microservices drawing data from multiple sources. All of this requires a level of flexibility that both MongoDB and the MACH Alliance share. 
Netlify is a web development platform that was an early advocate of separating frontend design from backend business processes. By unifying the elements of the modern decoupled web, Netlify enables a 10-time faster path to more secure and scalable websites and apps. The company announced in November a $105 million Series D to accelerate the growth of its developer platform and Jamstack ecosystem.
Originally started by Netlify, the Jamstack "movement" has changed the trajectory of the web. Jamstack technologies provide nearly limitless choices to developers for designing rich customer experiences in web applications. Netlify unites different services to deliver MACH solutions, making it an ideal fit as an Enabler – delivering the workflow, expertise, and choice of tools for building solutions that reflect the MACH principles. 
"Our first two Enabler members are of the highest magnitude," said Sonja Keerl, president of the MACH Alliance. "The ecosystem of the MACH category and the industry direction that it represents is much bigger and wider than just the current 50 certified members. By having Enablers represented within the Alliance ecosystem, we now better cover the spectrum of businesses that fit within our membership guidelines and play a critical part in bringing MACH architecture to life. We're incredibly pleased to have MongoDB and Netlify on board as the first of many Enabler members."
The MACH Alliance has also announced eight newly certified members in November. 
Solodev launches new platform for building NFT Marketplaces to mint and sell digital assets in the metaverse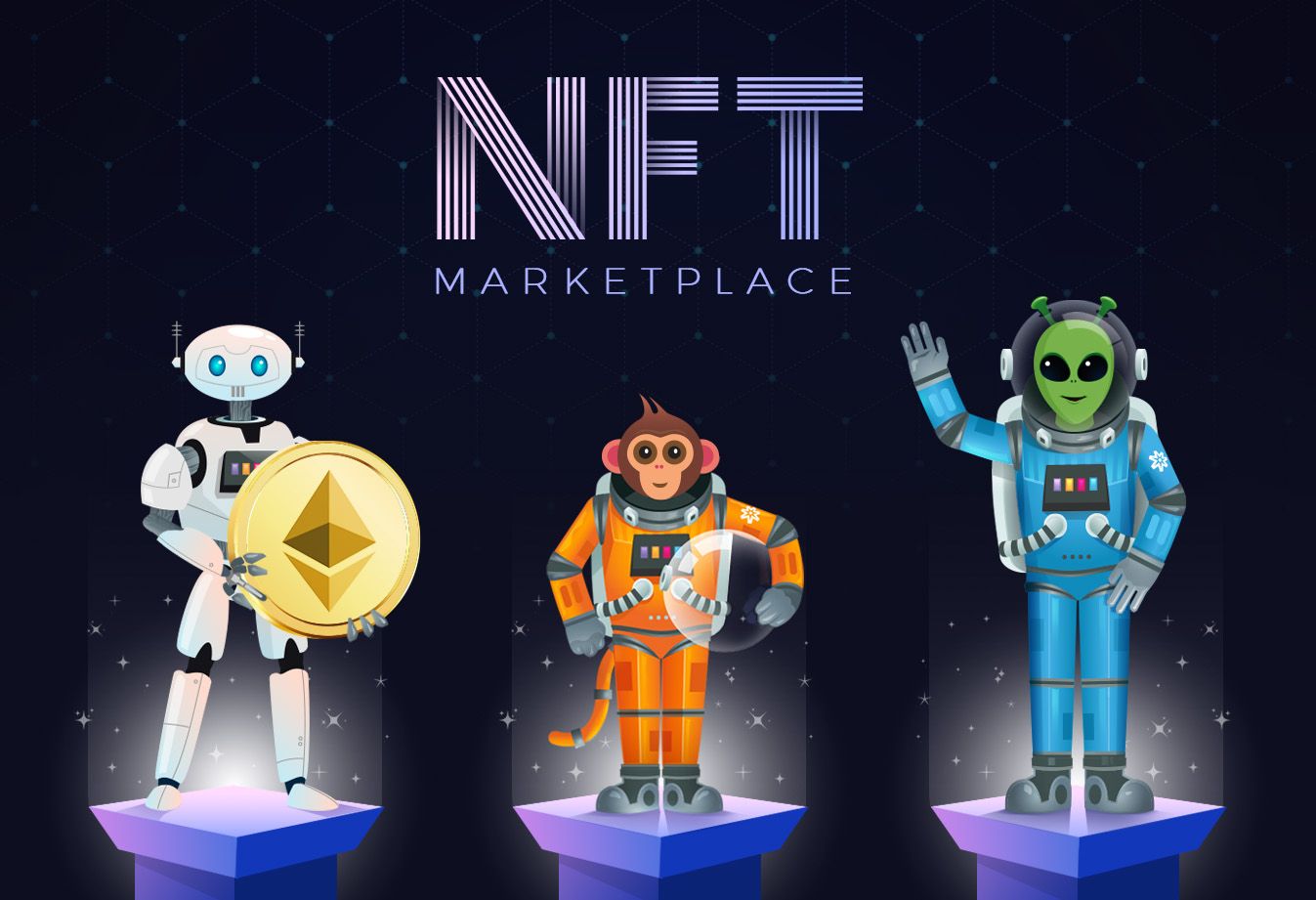 Solodev – now repositioning itself as Solodev Cloud Services – announced the launch of Solodev NFT Marketplace, a platform that allows developers and organizations to build custom ecosystems for minting and selling NFTs on a fast, secure, and highly scalable infrastructure powered by AWS.
With Solodev's new solution, users can choose to deploy a custom NFT marketplace on the blockchain of their choice, including Ethereum and Cardano, with additional options coming soon. Solodev's advanced marketplace as a Service (MaaS) capabilities will enable organizations to stand up their NFT exchange with greater speed and ease, accelerating their journey to the metaverse. 
"At Solodev, we've always been focused on supporting the builders – and NFT marketplaces are what builders want to build," said Shawn Moore, Chief Technology Officer at Solodev Cloud Services. "There's no doubt that Meta, Amazon, Gamestop, and Walmart are leading the way to the metaverse. Now, with our cloud and blockchain services, anyone can launch an NFT marketplace at scale to reach the metaverse faster and compete."
According to their press release, Solodev Cloud Services is currently developing a high-end NFT gallery in partnership with several organizations, focusing on studio and digital art. The new exchange will be built on Cardano with plans to go live in the coming months, with support for several new blockchains coming soon. In addition, Solodev is also launching a crypto incubator that will leverage smart contracts to govern the creation of high-tech startups.
Glassbox and Optimizely partner to accelerate digital transformation for businesses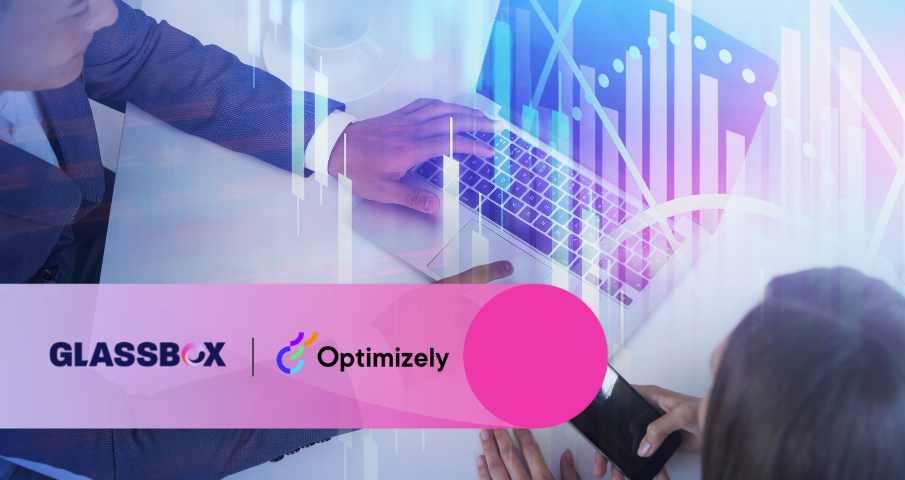 Glassbox, a software as a service (SaaS) company that provides digital experience analytics for web and mobile applications, announced a strategic partnership with Optimizely – a leading digital experience platform (DXP). The two companies plan to strengthen their joint go-to-market offerings to give customers an unparalleled advantage for transforming the digital customer experience. 
The Glassbox analytics platform provides a single source of truth that captures, visualizes, and analyzes digital journeys. It empowers enterprise organizations to manage and optimize the entire digital lifecycle of their web and mobile customers. Through the Glassbox and Optimizely partnership, the companies will enable customers to unlock their digital potential and drive new levels of insights and innovation. 
"Customer expectations for a seamless digital experience are at an all-time high, so this collaboration will be an ideal fit for all those organizations looking to fulfill this objective more effectively thanks to Optimizely's best-in-class digital experience technology and Glassbox's superior digital experience analytics," said Dror Friedman, VP Channel & Alliances, Glassbox.
One thing Optimizely consistently does well is listen to customers. The company also acquired a number of strategic technologies to help address customer needs in a single platform. This includes Zaius, a customer data platform, and Welcome – a content marketing (CMP), marketing resource management (MRM), and digital asset management (DAM) platform.
Optimizely has been challenging the crop of leading enterprise DXPs featured on Gartner's 2021 Magic Quadrant for DXPs, as well as the Forrester Wave for Agile Content Management Systems. 
WordPress releases Gutenberg 12.4 with accessibility improvements, categories reminder, and and A-List of shortcuts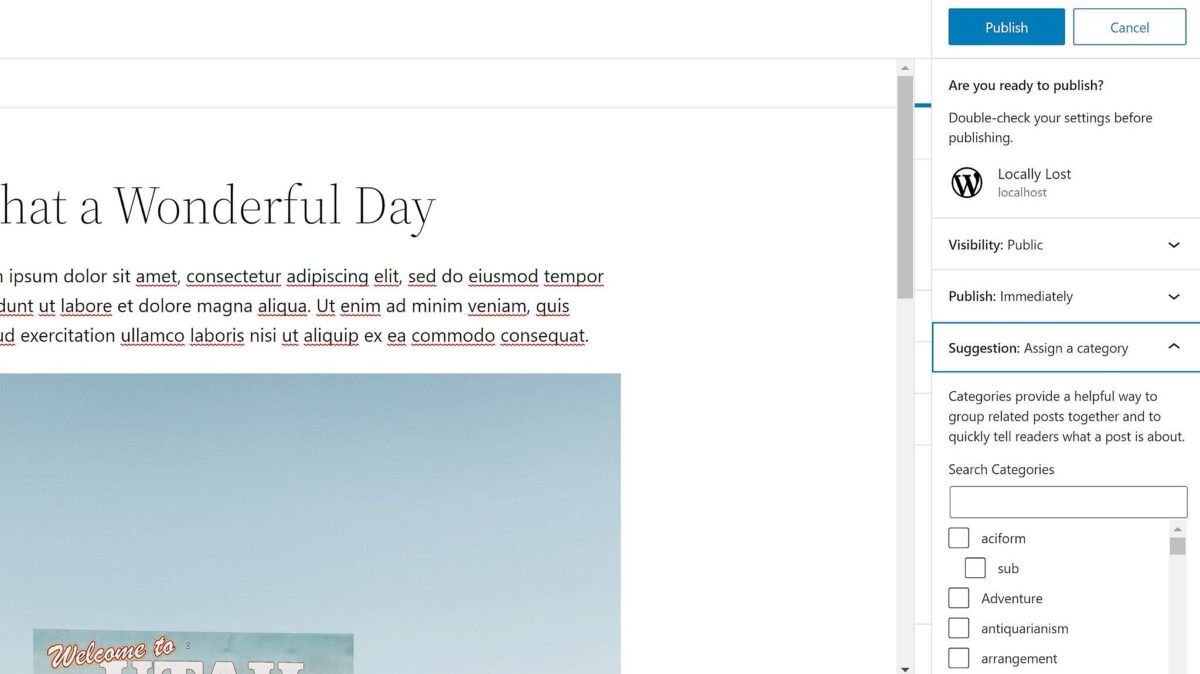 If you haven't heard, there's some new stuff on the WordPress block: Gutenberg 12.4 was released right before the long-awaited WordPress 5.9, which includes the Full Site Editing (FSE) feature - an upgrade that's been creating quite a bit of discussion and debate across the WordPress community.
These new capabilities help reduce the complexities of building websites using dynamic themes and structured components, all with seamless editing. But for developers creating bespoke designs, Gutenberg and FSE are presenting some obstacles.
There are a few other enhancements worth noting:
Accessibility improvements
The focus feature now correctly returns to the list view button after closing out of list view – saving a lot of trouble to get back to where you were before opening it. There are also more improvements to the block inserter sidebar, ant the search input now receives focus when it's opened.
Post publish panel categories reminder
Tags and categories make it easier for people to navigate your website, but it can be easy to forget to add them when publishing a post. To solve that problem, the suggestion for assigning a category to the post is added, and it will show up if a category is not already assigned.
There are a few more minor improvements, and you peruse the full list of updates on the WordPress press release page.