A flat–file CMS is a platform that  does not require a database but rather, saves it's data to a set of text  files. There are many advantages to using flat-file CMS as opposed to  database driving systems, read on to find out what we consider to be the  best flat file CMS on the market.
Most content management systems tend to use databases to store their  content but lately, there's been a trend of flat file CMS coming to  market. With solid state drives and increased internet access speeds,  database driven solutions may not always be the best choice. Today, I'm  going to share with you a selection of actively developed and popular  flat file CMS systems to explore.
As a side note, there are many more solutions out there, I'm aiming  to only list ones that have been updated within the last year as there  are numerous that still have websites but have seen no activity or  updates in quite some time.
Grav
Website: https://getgrav.org/
A recent winner of our CMS Critic award for Best Open Source CMS,  Grav is a popular flat file CMS developed by the folks from  RocketTheme. It's fast, has a very sweet looking admin plugin and has a  nice selection of available themes to choose from.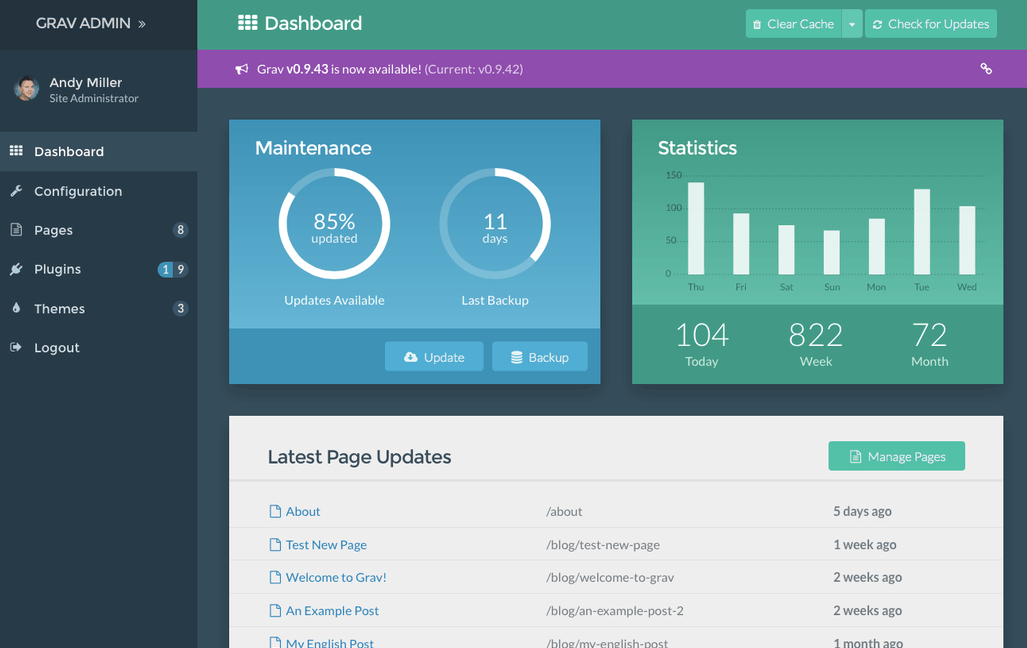 Kirby
Website: https://getkirby.com/
Kirby offers a nice looking interface that should feel familiar to  those accustomed to WordPress and the like and is another great choice  for flat-file CMS. The difference between this and the others on this  list is that Kirby is a commercial product that is available for  purchase for a one time fee of less than $20 (US pricing). It's well  worth the investment if you want an easy to use CMS for basic websites.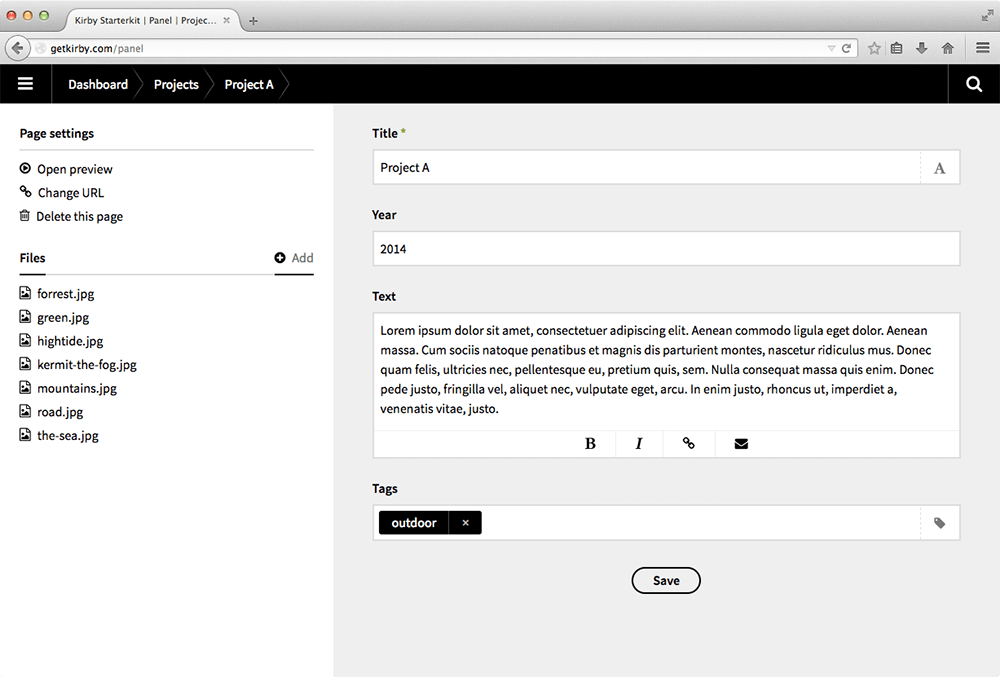 Monstra
Website: http://monstra.org/
Monstra is an XML based flat file CMS that is fast, extensible and  has a nice selection of plugins to extend the system. Monstra is  multi-user and very customizable as well. You can also check out their  website for a free demo of the interface to see if it's right for you.  From my testing, it was very responsive and has a well designed  administrative interface.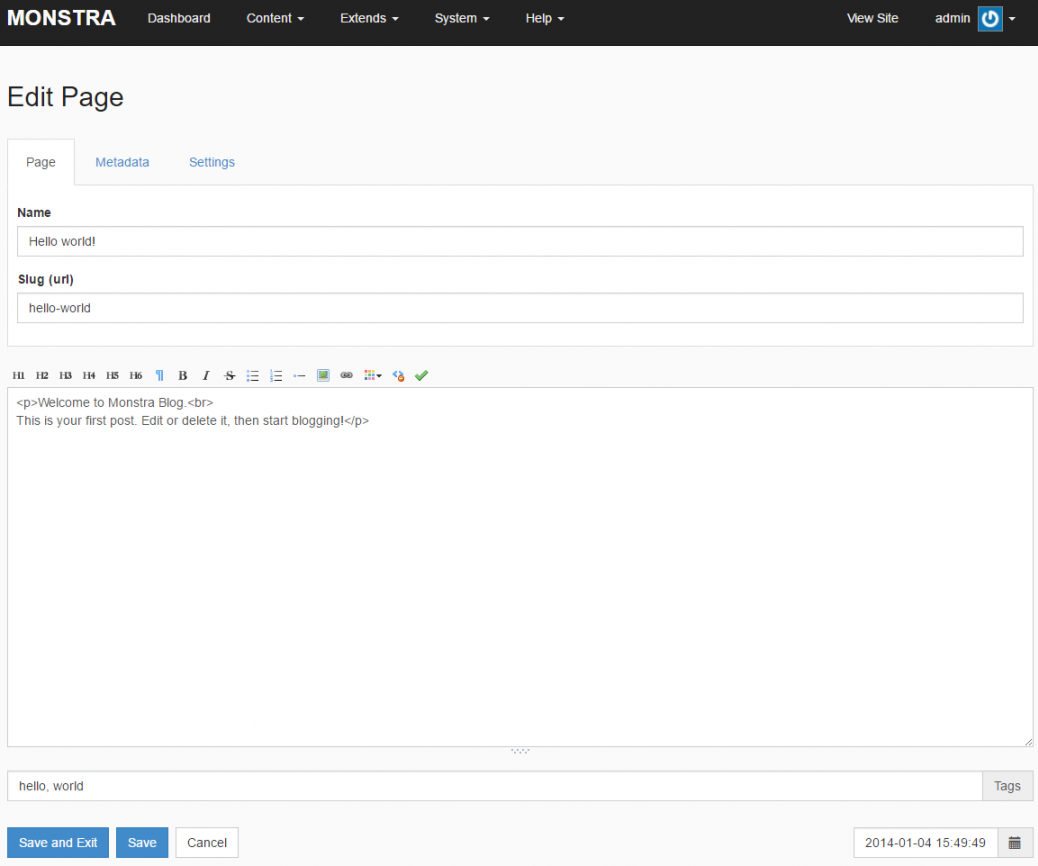 razorCMS
Website: http://www.razorcms.co.uk/
razorCMS is an easy to use flat file CMS that provides you with easy  in-page editing as opposed to having to modify your content from within  an admin panel. It's been around for many years and has forums you can  use to get support should you need it, although at last check, they  didn't appear to be very active in the last year.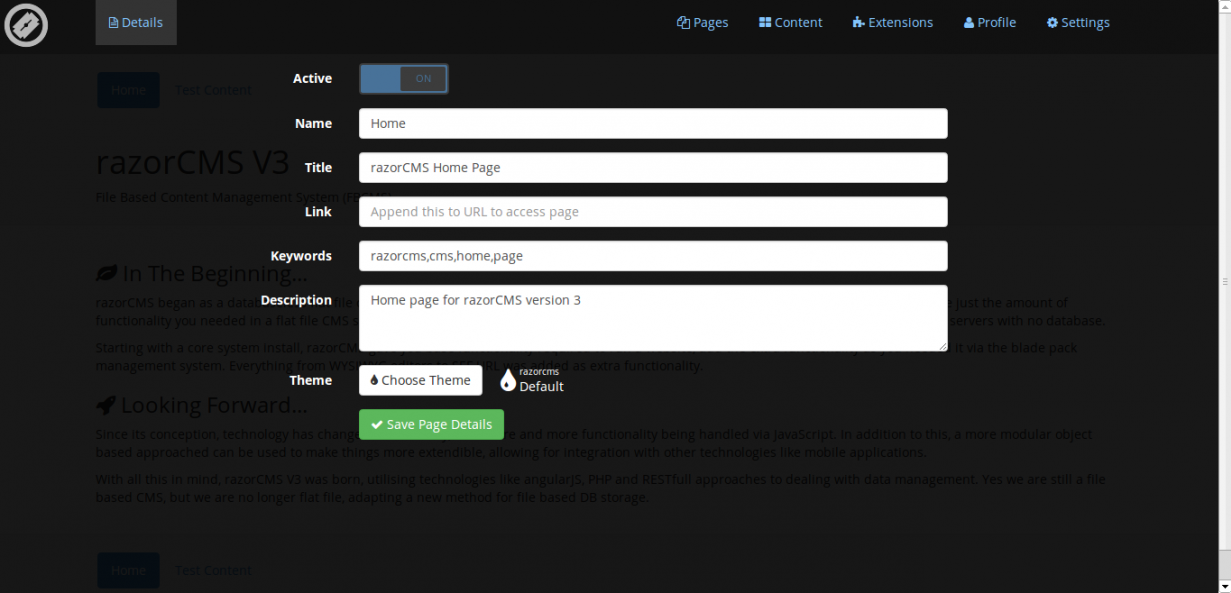 GetSimple
Website: http://get-simple.info/
GetSimple has been around for many years and is another great option  to consider. It is a flat file XML based CMS that has plenty of plugins,  themes available for you to use. With an easy to use admin interface  and content editor (as well as a demo on their website for you to try)  it's a good option to consider.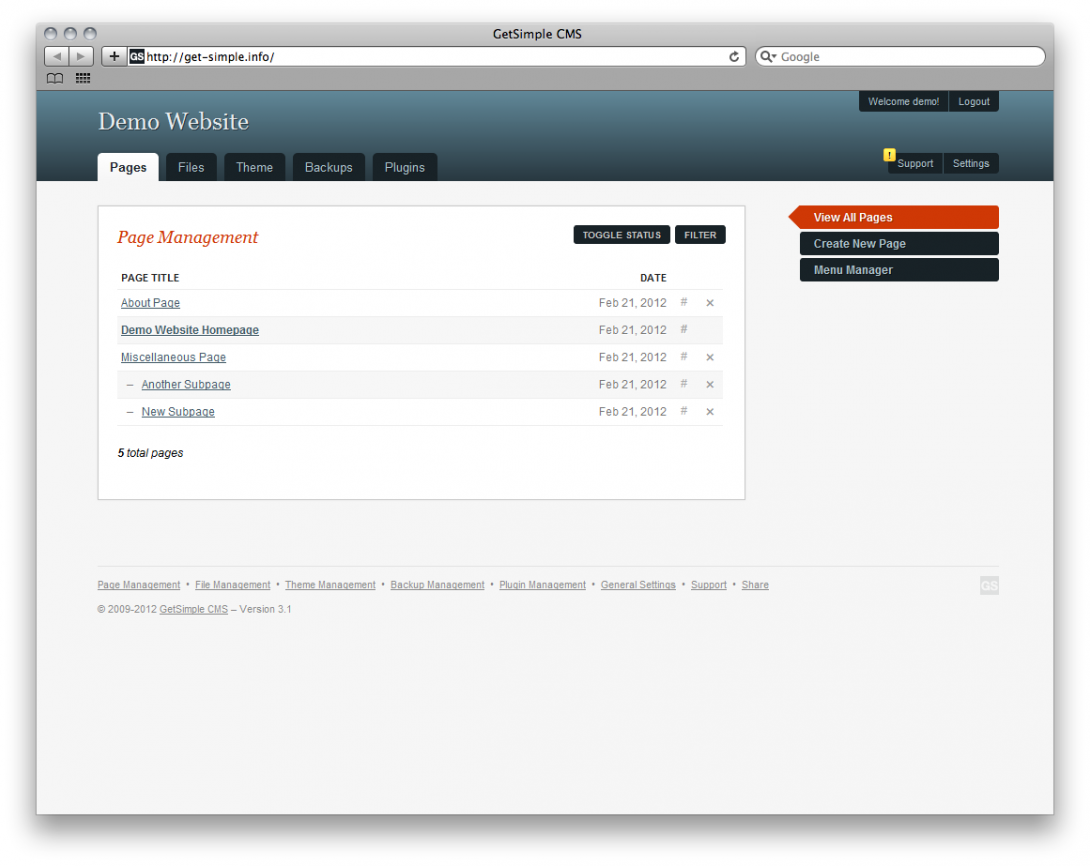 HTMLy
Website: https://www.htmly.com/
HTMLy is an open source blogging platform that focuses on simplicity  and speed. It's a great option to consider if you are looking to start a  blog or simple CMS and is easy to install and set up. Unfortunately, I  wasn't able to find a screenshot of the admin interface so I'm sharing a  screenshot of a theme instead.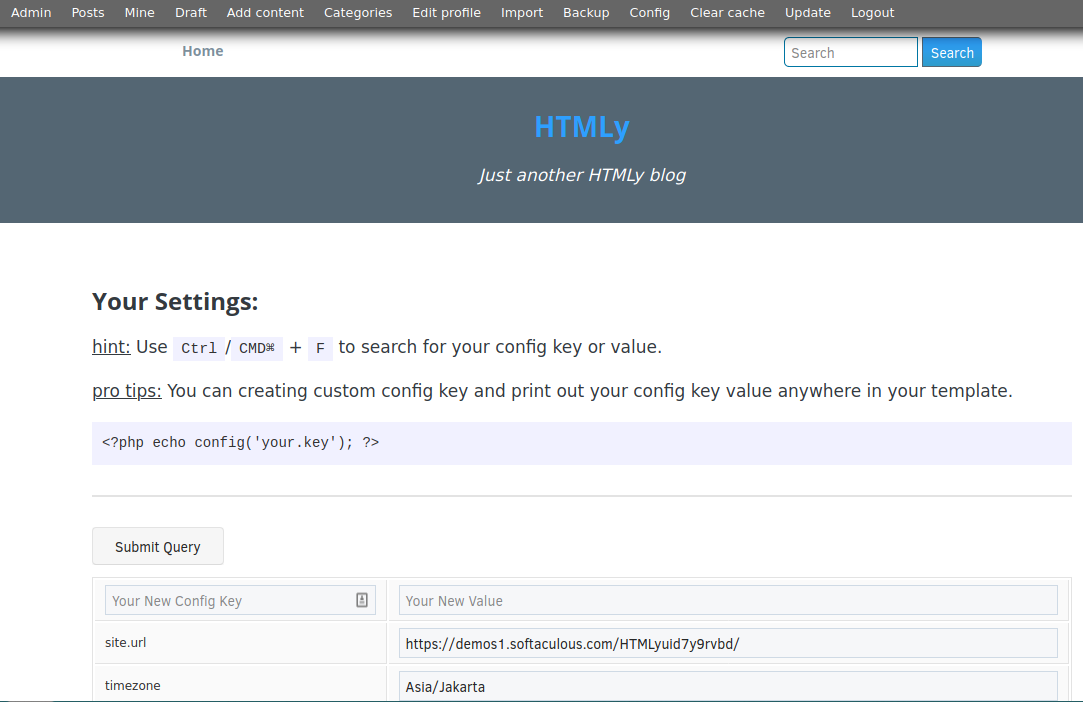 Automad
Website: http://automad.org/
Automad is a file-based flat CMS that offers a two step caching  system makes your site extremely fast. A web-based user interface makes  it easy – even for beginners – to manage a website. The template engine  enables designers to build custom themes and templates without PHP  knowledge. The extension interface allows developers to create plugins  for all kind of functionality. It is also possible to put a whole site  under version control using Git or Mercurial.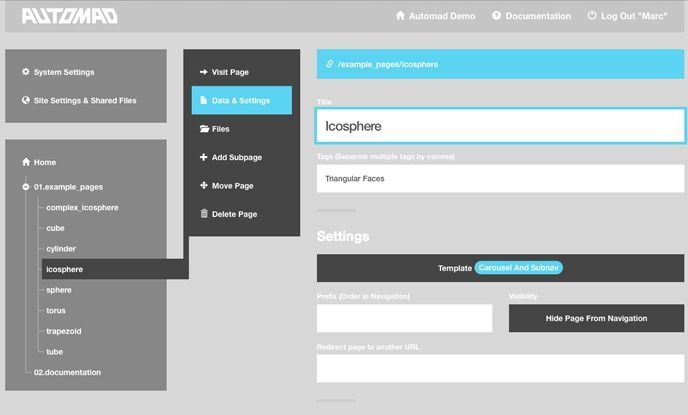 WonderCMS
Website: https://www.wondercms.com/
WonderCMS is an open source CMS (Content Management System) built  with PHP, jQuery, HTML and CSS. It doesn't require any configuration and  can be simply unzipped and uploaded to your hosting provider. The  database is a text file which is easily copied, moved, backed up and  restored.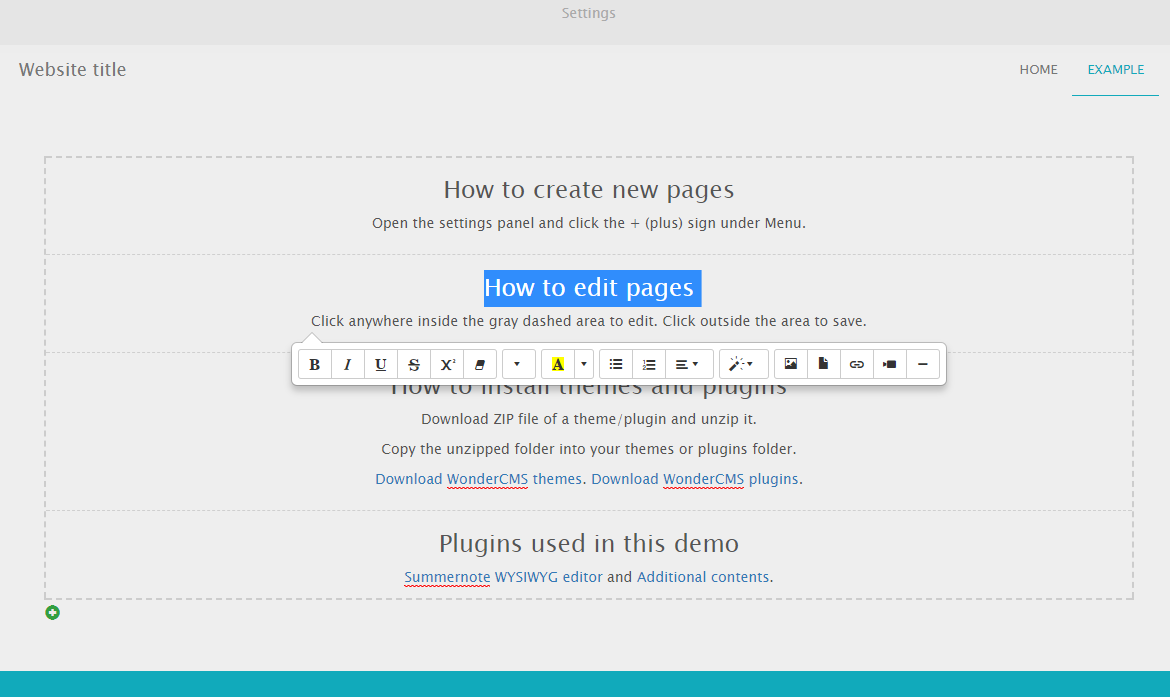 Typesetter
Website: http://www.typesettercms.com/
Typesetter is another flat file content management system that lets  users create rich and flexible Web sites with a simple and easy-to-use  interface. True WYSIWYG takes the guesswork out of editing page content  while auto-saving makes sure none of your work is lost.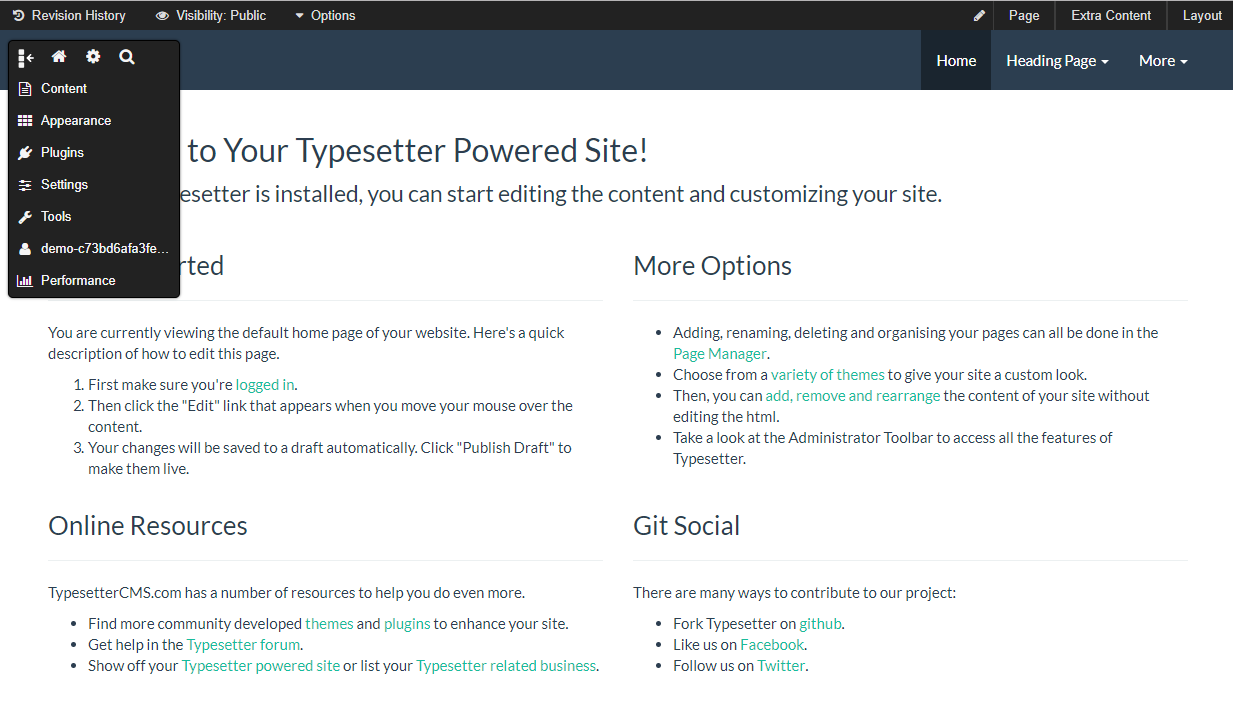 BatFlat
Website: https://batflat.org/
Batflat is a Polish content management system that is simple, light  and fast. It was first released in May 2016. It requires no  installation, is chock full of features to make your website fast and  efficient and uses no database, like other flat file CMS.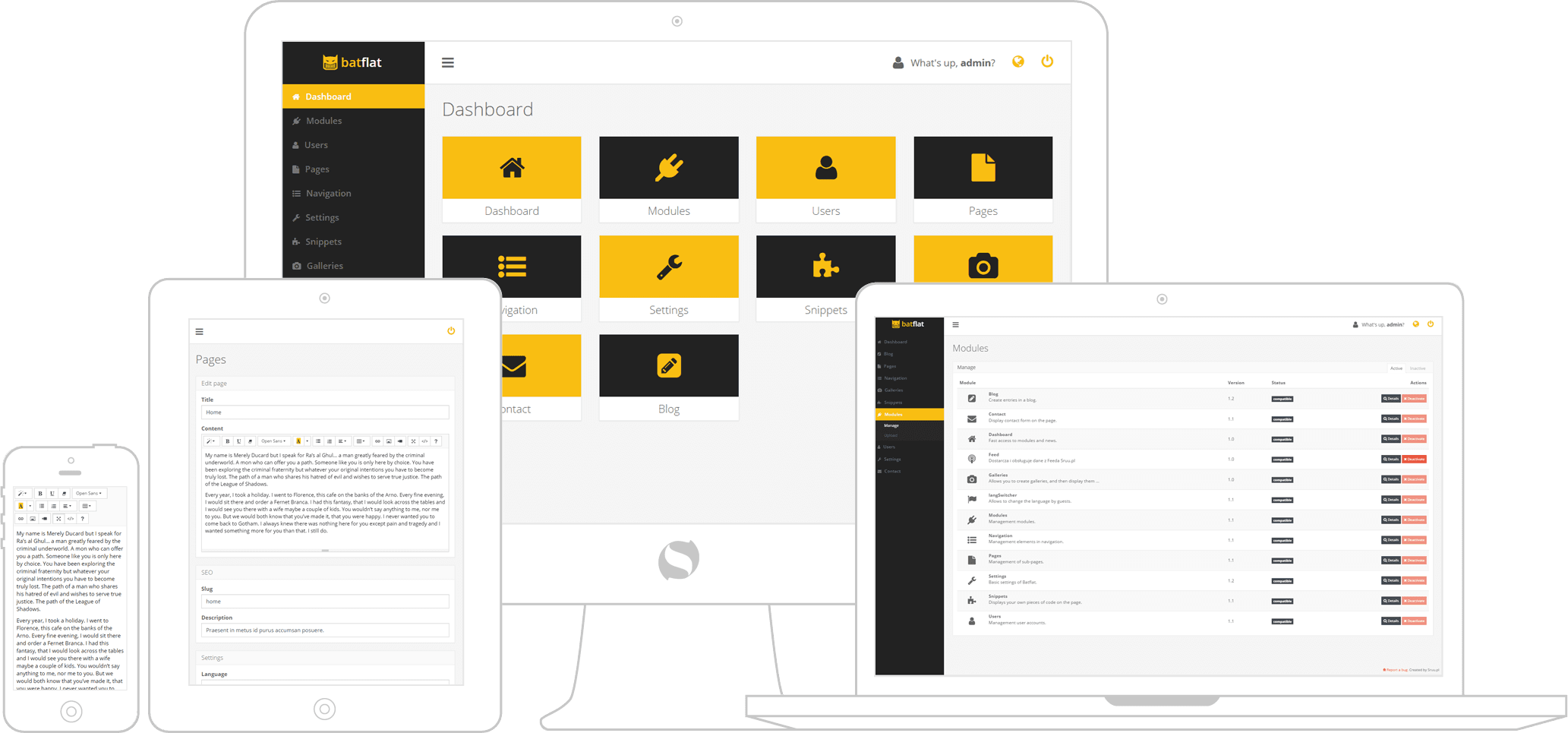 FlexType
Website: https://flextype.org
Flextype is an open source flat file CMS that was developed in 2018 by Sergey Romanenko.  It's purpose is to provide a lean, open source solution without the  complexities found in many other content management systems. You can read more about it over on our FlexType review.
Are you aware of any that I am missing in this list? If they are  actively maintained (meaning updates within the last year), please feel  free to point them out in the comments below.