Kentico have released the latest version of their popular web content management solution.
Kentico 8 represents a significant improvement over previous releases with a completely redesigned and improved interface and a number of enhancements to their integrated marketing suite as well.
"Digital marketing today requires a unifying brand identity and faster level of responsiveness to the ever-changing needs of customers, wherever they might be," said Kentico CEO and Founder Petr Palas. "With Kentico 8's enhanced integrated marketing solution, our customers get a sophisticated but easy-to-use and affordable set of tools that allow them to quickly launch and manage highly personalized and integrated digital marketing activities across all digital mediums."
Kentico has added quite a bit to this release and we'll go through them here to get you up to speed but first, here's a quick video showcasing the new version.
The New Interface
The new interface of Kentico 8 has almost a Windows 8 Metro look and feel to it, as you can see below. Clean and clear buttons and typography make it very visually attractive.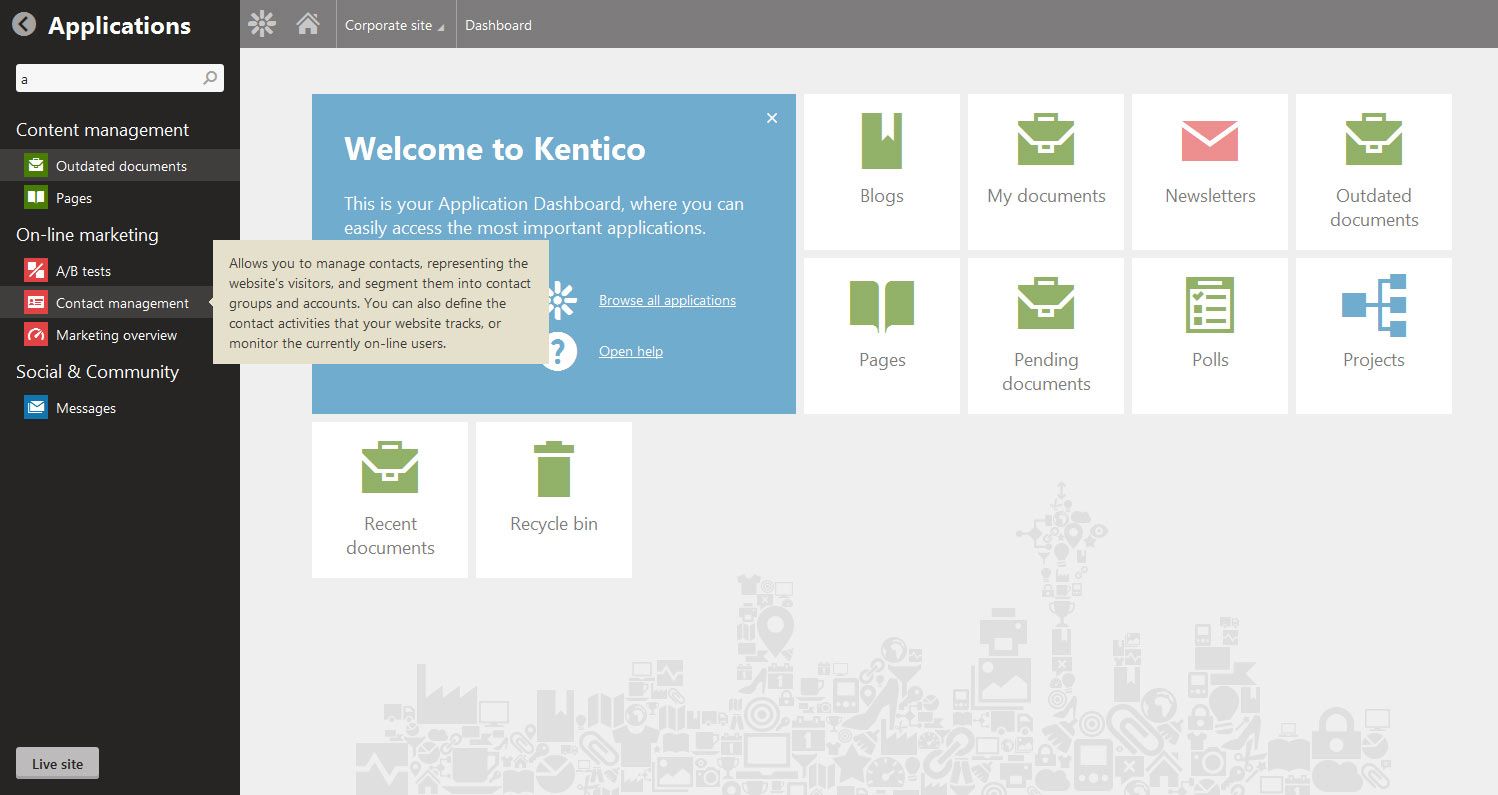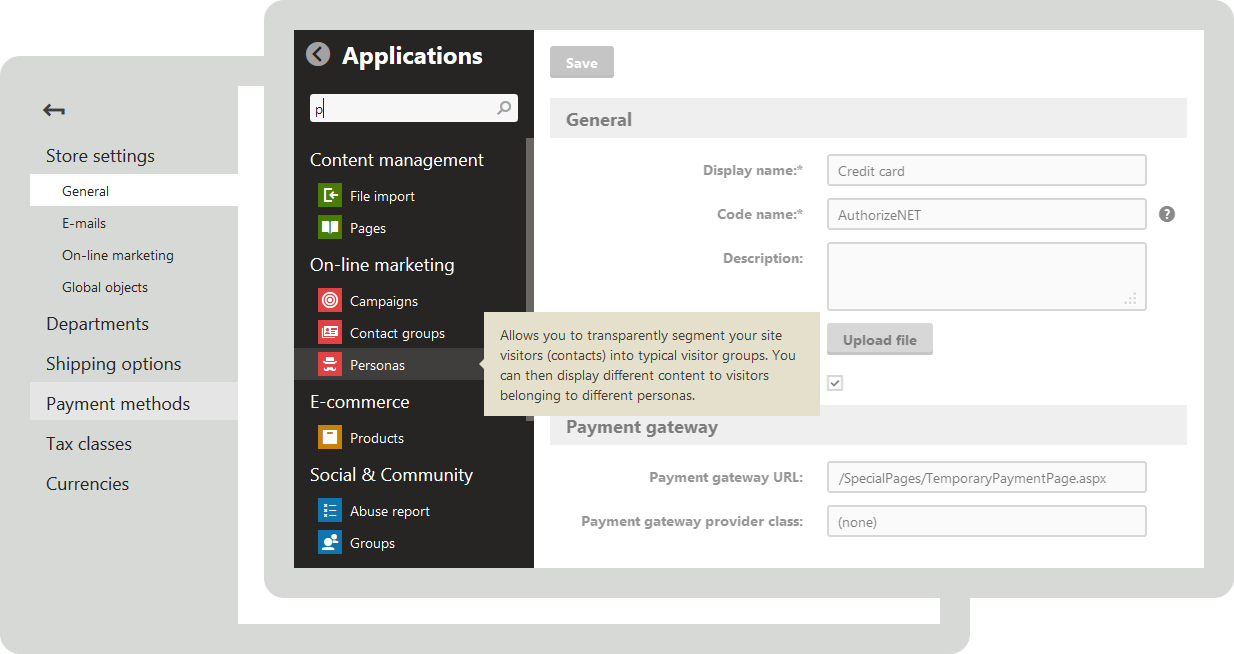 Reworked Help Section
Another very important change in this new release is the brand new help section. Completely reworked from previous versions, the new help provides special how-to instructions and tips & tricks related to the application you are using. Take a look: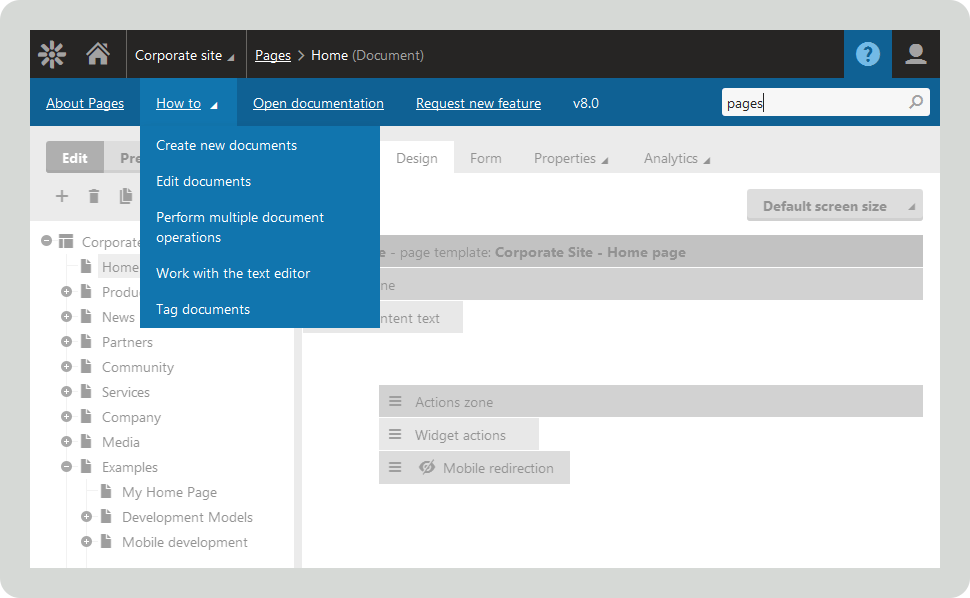 Marketing Suite Additions
The integrated marketing suite has also seen some cool new additions including:
Persona-based recommendations for boosted engagement and loyalty.
A/B Testing Improvements
Test variants of pages on particular audience segments, for deeper insight and more targeted results.
Social marketing
Post content on and get analytics from Facebook and Twitter all from within the UI.
These are just a few of the changes and improvements in this new release. To get the full experience, check out their website http://www.kentico.com/kentico8