In the real estate industry, looking the part is half the battle. PG Real Estate Solution describe themselves as, "The ultimate CMS" for building real estate company websites. With this review, I'll be finding out just how true that claim is.
Developed and supported by PilotGroup.Net – who are responsible for various other content management systems and website scripts, PG Real Estate attempts to offer estate agencies, brokers and agents a full-featured website to display their property portfolios and attract buyers.
For a quick overview of what PG Real Estate CMS can offer, take a look at their introductory video below.
Initial Thoughts
In both offline and online presences, it is vital for every real estate agent, broker and organization to convey an air of professionalism, and PG Real Estate have definitely understand that concept as far as their own presentation is concerned.

Their own website is in line with what you would expect from any respectable CMS vendor, whilst maintaining a real estate feel, for obvious reasons.
However, one thing I noticed, was the offer of two separate packages. The "Start" and "Business" packages are presented side by side on the homepage, yet within the "Start" package were three further options – Portal, Agency & Broker, and Agent.
Each of these options led to a separate page, illustrating the features of PG Real Estate most relevant to the three types of customer they envisage using their product.
All the pages eventually led me to the same sales or demo page, regardless of whether you clicked on Portal, Agency & Broker or Agent.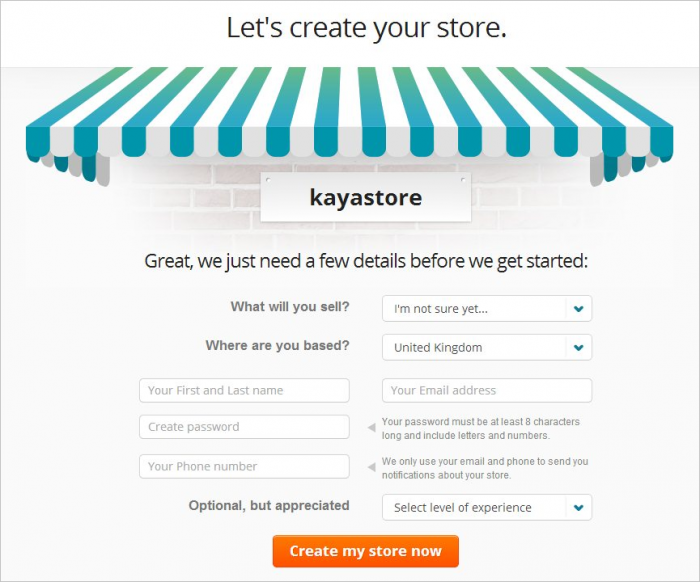 Offering up these three different entrance pages for the same product would almost certainly confuse potential customers.
This is because it seems that there are actually three different types of software suited to three different types of customer – when it reality, it is the same software, presented in three different ways. A quick chat with a PG Real Estate support operator confirmed that this approach was simply there to highlight the flexibility of the software, and not to promote three separate packages or products.
A better approach would have been to explain how PG Real Estate caters for all three customer types, and then list the functions and features accordingly, all on one page.
This is not a colossal issue, but it was one which had me thinking twice about the way PG Real Estate was set out.
Getting Started
After I logged in to PG Real Estate Solution's back end, I was greeted with a simple, flat interface. There was no eccentricity in the design, and I liked that, because it suited the industry that it was supposed to be a part of.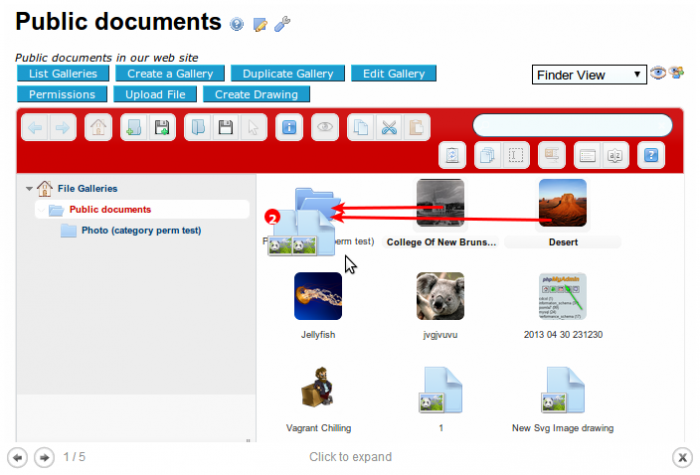 Before delving into any of the functions, I took a moment to explore. The user interface and presentation of most sections of the admin panel was consistent, clean, professional and simple.
I felt that, if I had never used a CMS before in my life, I probably wouldn't struggle to find the key areas needed in order to set up core features of my real estate website.
The left hand sidebar was home to options like property listings, payments, banner ads, and other features, whilst the dashboard's homepage held some further options like admin settings, file uploading, and so forth.
Adding Pages
To add a page to the website, I needed to access the dashboard's homepage, and then click "Add info Pages", which presented me with a list of pre-uploaded website pages currently active on the demo website I had been given access to.
Additionally, I found some more well laid out options such as the ability to add further pages, sub pages and modify existing pages.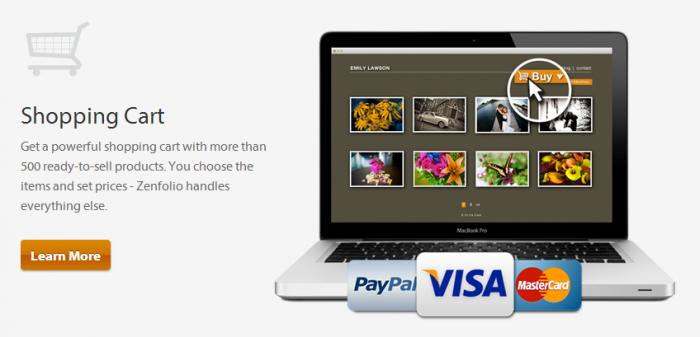 Page creation was straight forward, with a section for the title, keywords and a link to the live page once it is published.
The content editor was fast, responsive and easy to use, although it wasn't much to look at.
In fact, the content editor looked very out of place. The grey tool bar was a stark change from the greens and oranges found everywhere else on the PG Real Estate platform, and the area editing area itself was not aligned with the rest of the page.
Instead, it was just an awkwardly positioned grey box.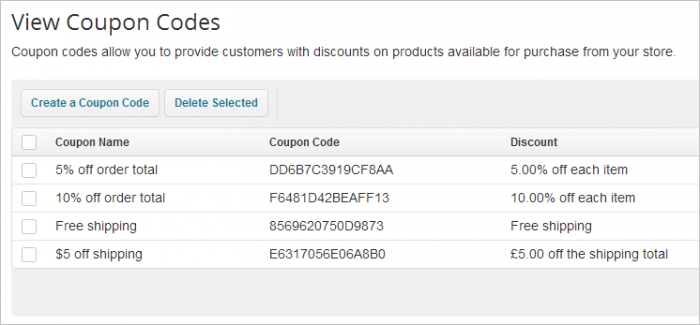 Everything worked as I expected it to, except when it came to image insetion. I searched for an image button and tried a number of copy and paste methods before realising that there just didn't seem to be an easy way to insert images.
As it turns out, inserting images on standard pages can only be done by clicking the "Source" button n the editor, and delving into the HTML code.
Hardly user friendly.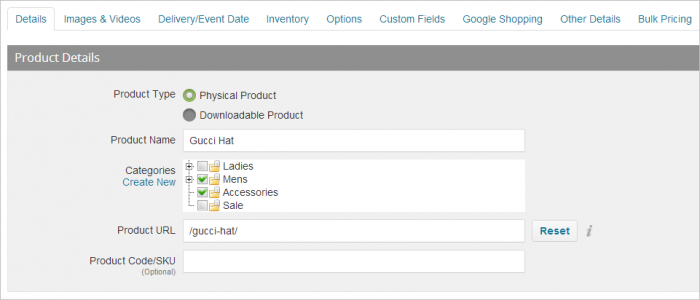 Excluding image insertion, the act of adding and modifying pages was seamless, although I felt as though the button to view and add pages to the website would be better suited on the left-hand sidebar, along with the other core admin options.
Relegating the option to the dashboard home page means that it is more of a chore to access.
Another minor gripe I had, was that any time I clicked "Save" on a page after making some changes, I was taken back to the page listings, instead of remaining on the page I was editing. It's the minor details like these which can frustrate newcomers and experienced web developers alike.
Adding Properties
As expected, PG Real Estate excelled when it came to adding properties.
The "Listings" section neatly laid out all existing properties, along with their designated image, description, and options to either edit or delete the property.


Modifying property listings was easy – much easier than when I tried my hand at modifying pages. For example, clicking the "save" button didn't transfer me back to the listings page, and there was also a handy drag-and-drop image uploader to speed up the visual side of uploading a new listing.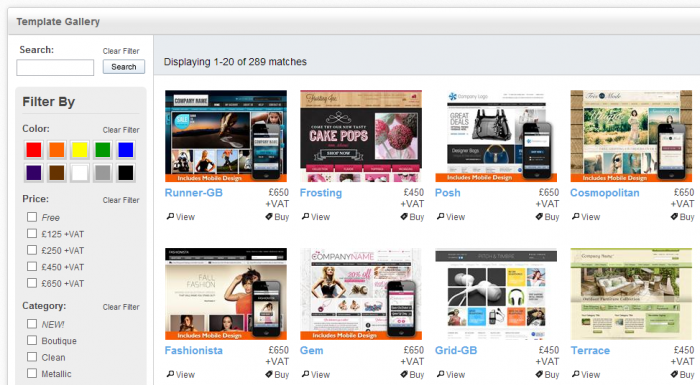 All the options any Realtor would need can be found – and then some.
Property prices, sizes, locations, and availability options are present, alongside further specifications like local amenities, environmental surroundings, and even virtual tours.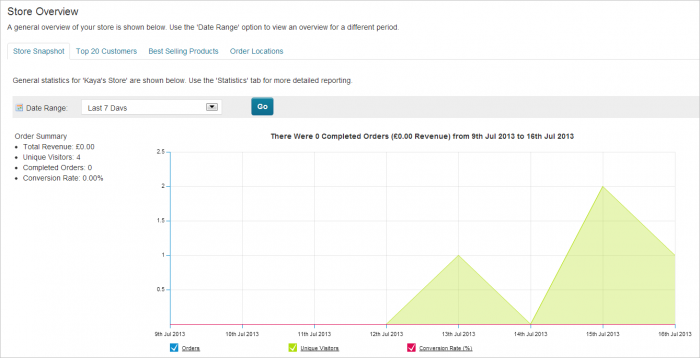 Panoramic images can be uploaded to create the virtual tours, giving visitors are grander view of the property on show. Additional interactive features include the mapping system in place for PG Real Estate. After typing in the property address, the Google Maps section is automatically updated, with both satellite and street views.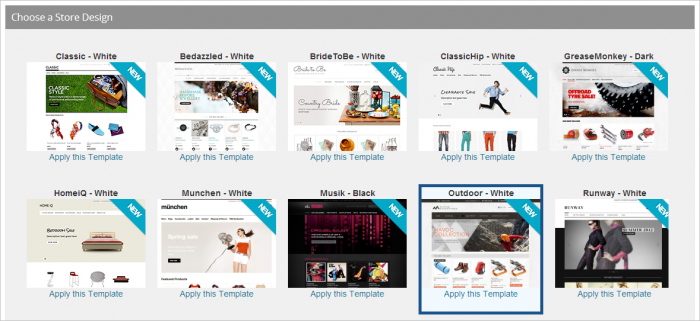 The process of listing properties seemed far more complete than the page creation section, although unlike the page editor, there was no link to the live property listing directly from the back end.
Apps, Templates & Extras
Heading over to the PG Real Estate Apps section of PilotGroup.Net, reveals some useful, dedicated applications.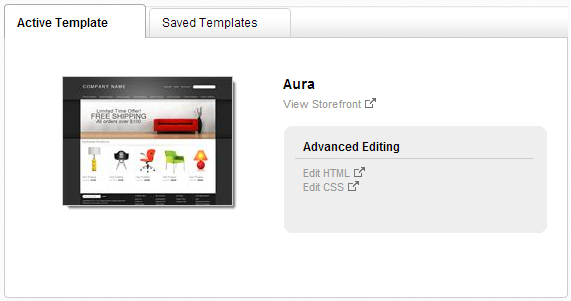 At the time of writing, there are only 10 apps available – only one of which is free.
The apps are listed, with each one having its own description page. To purchase individual apps however, you are taken to the checkout page designed for customers wishing to purchase the entire PG Real Estate software package, with no option to simply buy one module on its own. Not exactly a silky smooth sales procedure.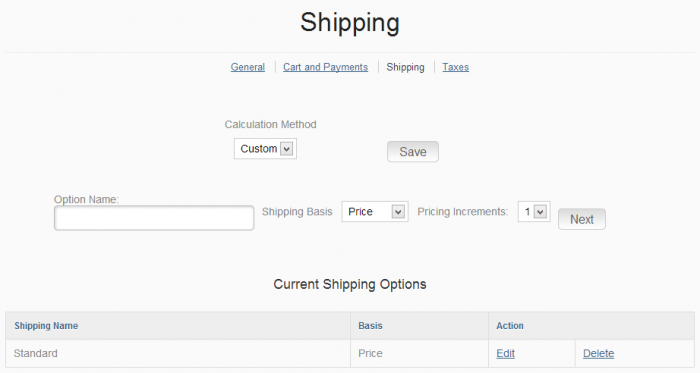 The apps on offer would be useful though, with features like Live chat modules, mortgage modules, SMS notification modules, and so forth.
One thing which was alarming, was that the "mobile version" of PG Real Estate was being sold as a separate application, for $99. This means that, in order to achieve a responsive design for your real estate website, you will need to fork out extra.
However, there is also good news on the horizon, as PG Real Estate recently announced the upcoming release of their iOS and Android apps, with the beta being available for testing right now.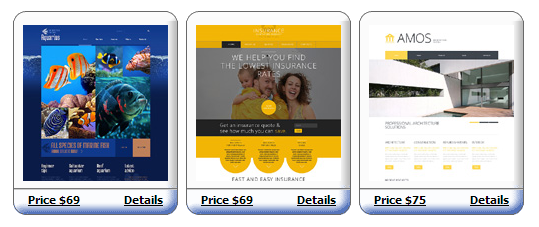 Similarly, templates can be purchased at the PG Template Store, although it is very unclear as to how you can then make use of these templates without the help of PG Real Estate. A tactic which is becoming all too apparent.
Marketing
Built in to the PG Real Estate platform, are newsletters, which allow you to accrue email addresses for marketing purposes. Furthermore, Search Engine Optimization features can also be found within the platform.
Newsletters
The ability to collect emails and then send out newsletters, notifications and updates is all possible with PG Real Estate.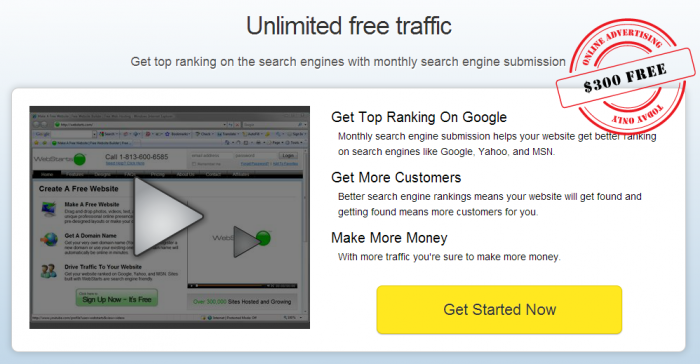 Different email templates can be set up to send to different subscriber groups, allowing you to target particular customers or partners with specific content.
The options are detailed, which may intimidate the typical website owner, but for those who know what they're doing, PG Real Estate's newsletter module can be a great way to stay in touch with clients and customers with just a few clicks.
Search Engine Optimization
Also found within the back end are SEO settings and options. Global titles, meta tags and keywords can be set, whilst a section for tracking codes from tools like Google Analytics can be integrated.


What's more is, PG Real Estate offers some information regarding Alexa data and backlinks, allowing you to review some basic SEO data without having t leave your admin panel.
Further marketing options, are offered by PG Real Estate.Such promotional packages can once again be purchased at checkout.
Getting Help
Overall the support system for PG Real Estate is pretty solid, mainly down to the speedy live-chat system, which I was genuinely impressed with.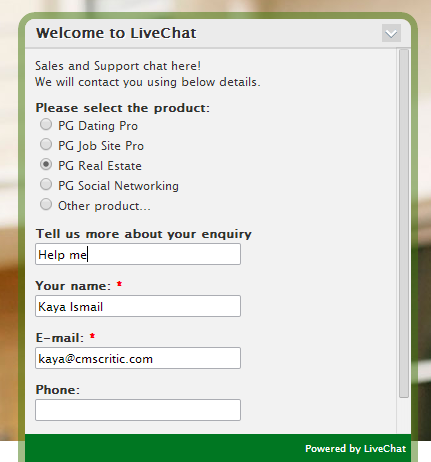 On every page of the PG Real Estate website, you'll notice a relatively discreet box located at the bottom right-hand corner of the screen, which allows you to quickly start live-chatting with a PG Real Estate support representative.
I experimented with the live chat feature a few times, and I was able to speak to different support operators within a matter of seconds, both of whom were very helpful.
To test the levels of customer service a little further, I requested that my trial be set up on a PG Real Estate server. The support operator told me she would contact one of the developers, who then emailed me within a few hours with my link and password. A seamless and pleasant process.
Besides the live chat feature, there is a handy customer support section where you can submit questions and requests. Here, you can also find over 200 pre-answered questions to help you find solutions faster.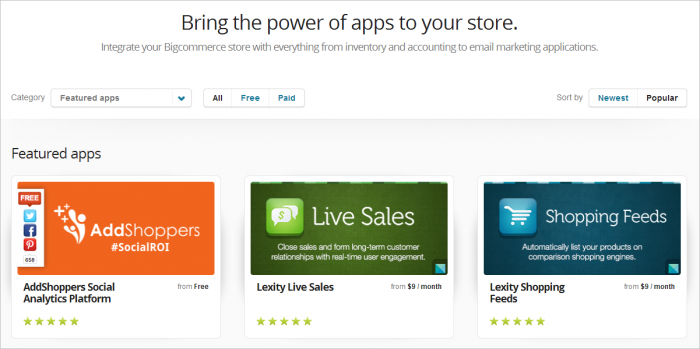 If all else fails, you can also call up directly, using US & Canadian toll-free numbers.
Overall, as far as getting quick, effective help and advice, I think PG Real Estate customers are in very safe hands.
Customer Feedback
There's nothing quite like hearing from a genuine customer of a product to test its worth. So, I did some digging and managed to find some PG Real Estate customer feedback on Hot Scripts, which seems to be the only public feedback out there which is recent.
With a score of 4.23 out of 5, the Hot Scripts reviewing section holds a positive view of PG Real Estate, although the criticisms are worth noting.
Besides the odd customer frustration over what seem to be "one-off" incidents, one of the biggest complaints seems to be the customer service – which I have already discussed and praised.
Another complaint listed stems from customers' lack of appreciation when it comes to functionality, templates and modules being sold separately when certain packages are purchased.
To PG Real Estate's credit, they responded to every concern and comment, offering thanks, advice and apologies where necessary. That's always a good sign.
Price Plans
With PG Real Estate, you can take care of all your website needs, from software to hosting, all in one place. This is naturally very handy, but it is also reflected in the prices that you pay.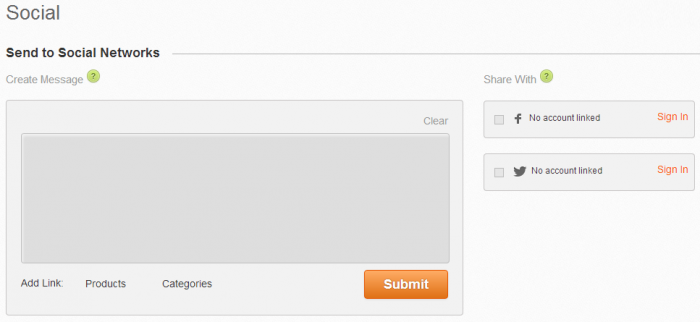 For a single domain name, prices start from $399, rising to $2299. The lower you pay, the more restricted you are in terms of module availability, branding and access to code. For example, paying the basic price of $399 means that you'll need to purchase future updates and modules separately, and live with PG Real Estate branding on your website.
The more expensive packages free you of such implications, giving you full access to modules and code alike. Furthermore, you can even arrange to pay in installments.
Pricing for PG Real Estate is definitely high when compared to real estate options found within WordPress, Drupal and other such platforms, although competitors AgenCMS charge quite a bit more than PG Real Estate, hovering around the $4,000 mark.


Hosting, promotional, design and SEO services are also offered at checkout, all of which come with their packages and price plans. It goes without saying that if you wanted to really get your website looking unique and attracting large volumes of traffic, you'll be looking at forking out far more than the original software purchase price.
All in all, the figures aren't the prettiest – and I think PilotGroup.net should re-think their approach to pricing in order to offer more value, espeically when it comes to modules.
The Verdict
PG Real Estate CMS gave me an uneven experience.
By uneven, I refer to the inconsistent feel the platform has. To give one example, when editing a page, you have the luxury of a direct live link to the page you are currently editing, to give you quick access to it in order to preview modifications – yet this same, simple feature is not found when editing property listings.
The platform is not terrible by any stretch of the imagination, but it also wasn't without its glaring faults. The simpler things need to be made easier. Inserting an image into a page for example, shouldn't require coding. Furthermore, the admin panel itself could do with some work, making pages easier to edit.
Additionally, there seems to be a lack of freedom for those purchasing cheaper packages when it comes to customization. As a result, PG Real Estate users on cheaper packages certainly won't get an "open-source" experience.
Pros
User interface is Extremely fast and easy to understand.
Friendly and attentive customer service.
Property listing is the platforms forte, with numerous options including virtual tours, maps and more.
Built-in Newsletter, banner ads and polling features.
Wide range of payment options.
Ability to import & export properties via XML, CSV and other formats.
PilotGroup.net offer further services including third-party app integration, SEO, and more.
Cons
Inconsistent feel to the admin panel functions.
Images can only be inserted into pages using HTML code.
The software is expensive, especially since most apps & templates require further purchasing.
Not many apps available.
Out of the box website customization is severely limited.
The process of purchasing and installing modules and templates seems confusing.
Final Remarks
If you're looking to set up a real estate website, whether for personal use, or for the representation of a real estate or brokerage company, I think PG Real Estate solution is worth consideration.
They aren't the cheapest solution, nor the most extendable, however there are a lot of positives within the platform, including speed, attentive customer service, strong property listing functionality, and a range of customization options, for a price.
I've gone into enough detail about where the platform falls short in terms of general usage and editing, but there aren't any major issues which would prompt me to advise you to steer clear. It's fair to say that PG Real Estate excels in some areas, and falls short in others.
Perhaps the biggest question is about price. The initial fee to get started with PG Real Estate isn't outrageously expensive, but it is the added fees when it comes to responsive design, modules and templating options. I personally believe that PilotGroup.Net need to re-examine their pricing options, to make their platform and service a little easier to stomach financially.
To conclude, PG Real Estate is far from flawless, but there is also plenty to like about the platform. So, if you're in two minds, I'd strongly recommend giving the PG Real Estate demo a try for yourself.
Additionally, you can find out more about PG Real Estate via our CMS Directory.