With the recent release of PrestaShop 1.6, now is a great time to conduct a review of one of the most popular ecommerce platforms on the market.
Initially launched in 2007, PrestaShop is now a world-renowned ecommerce solution. The platform powers over 165,000 online stores around the world, supporting 63 languages across 160 different countries.
Now, with PrestaShop 1.6 – which was released on March 17th 2014 – PrestaShop now seems to have evolved into a far more powerful ecommerce solution
In fact, the PrestaShop team claim that version 1.6 is the, "smartest and most beautiful PrestaShop version to date".
So, I guess that's my cue to delve into PrestaShop and explore just how true those claims of intelligence and beauty are.
Initial Thoughts
A quick look at the PrestaShop website gives you an idea of just how important their community is.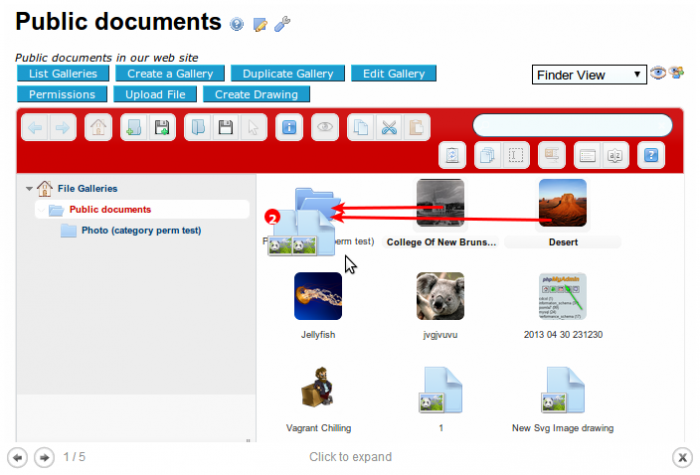 Unlike the home pages of some other notable ecommerce solutions, PrestaShop's home page isn't dominated by a demonstration video or cheesy jargon.
Instead, the main menu offers up "Community" and "Forum" buttons, whilst further down the page you notice areas dedicated to latest forum posts, along with a "Shop of the Week" award.

It's all rather charming, and offers a refreshingly friendly welcoming with an evident focus on the PrestaShop community.
That's not to detract from the substance of what PrestaShop offers though. It doesn't take much browsing around to realise that you're dealing with a serious ecommerce platform.
For example, the PrestaShop forums are home to some 600,000 registered members, whilst a live counter proudly displays over 3.6million PrestaShop downloads to date.
Getting Started
PrestaShop is open-source and completely free. However, it isn't a hosted ecommerce solution, so you'll need to head over to their website and hit the download button on their home page
Leaving your name, email address and status as either a freelancer, merchant or agency is completely optional.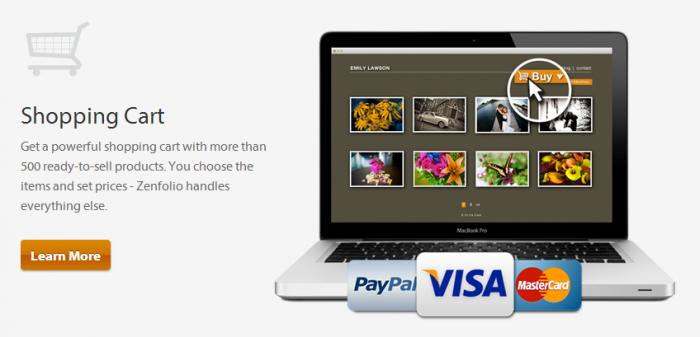 Pleasantly, the download itself only takes a few seconds with a strong Internet connection.
The Dashboard
PrestaShop's dashboard – also known as the Back Office – is pretty damn sleek. As I mentioned in my hands-on preview with PrestaShop 1.6, it's a colossal improvement on the previous PrestaShop admin panel.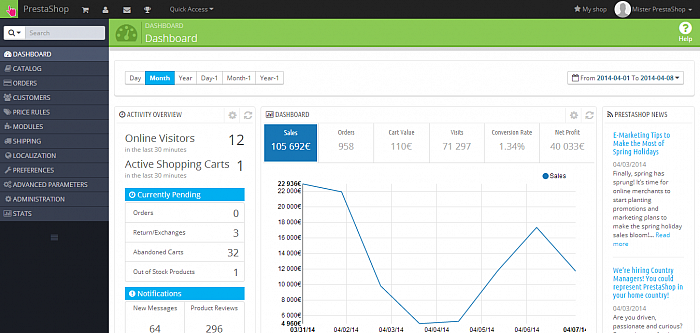 Unlike many other ecommerce platforms on the market, the PrestaShop dashboard isn't text heavy, nor does it offer crammed menus and pages.
Quick access to product uploading, profile settings and your store's homepage is provided by the top menu bar, which sits above a secondary tab containing a help button specific for each page of the Back Office.
The sidebar can also be easily minimized, allowing the main window to take centre stage.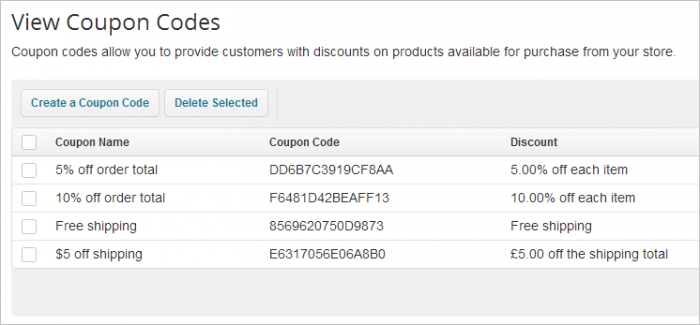 The top menu, which provides access to latest orders, registrations, messages, achievements, and more, is very neatly laid out and unintrusive, even with its drop-down menus. The left-hand sidebar contains the bulk of available features and functions, all of which are listed below a handy search bar.
As for the actual dashboard page, you'll quickly notice how fact and stat driven it is. Graphs and counters are the core focus, and it all looks extremely modern and professional. You could say that it's more of a control centre than a traditional dashboard.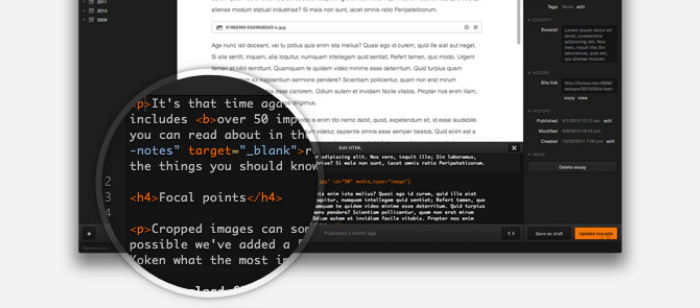 Such dashboard conveniences include a number of graphs which display sales, orders, profits, and more. Various widgets display things like current visitor activity, open shopping carts, abandoned carts, and so forth.
You can even integrate Google Analytics with the dashboard, which in turn provides you with further stats without the need to leave your PrestaShop admin panel.
Furthermore, you can configure and tweak many of these widgets using the small cog found on the top right-hand corner.
The dashboard wasn't entirely without fault though.
One dashboard option for example, indicates that you have new messages, reviews and customers, and provides you with relevant figures. However, there is no link to your inbox, the new reviews or the new customers from that widget itself, making it pretty useless. A few simple links would give it some more purpose.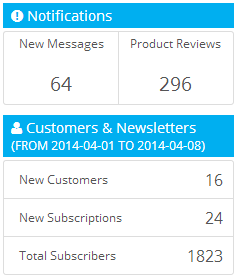 I came across another issue when configuring some settings for the dashboard widgets. The resulting menu displays, but two drop-down menus are too large, and thus become partically hidden by other elements. It's a purely cosmetic flaw – but a flaw nonetheless.

Apart from these niggling issues, all the interfaces I came across in the back office of PrestaShop 1.6 maintained the modern feel I found on the dashboard, with each section offering detailed functionality.
Intelligent Merchant KPI & Further Statistics
The statistical power of PrestaShop goes beyond their dashboard page. In fact, the entire admin panel is filled to the brim with useful insights.
So, if you're deeply into studying stats, facts and figures – as most online merchants will be – you'll love what PrestaShop has to offer.
First up, is the built-in "Intelligent Merchant KPI" feature found throughout the dashboard.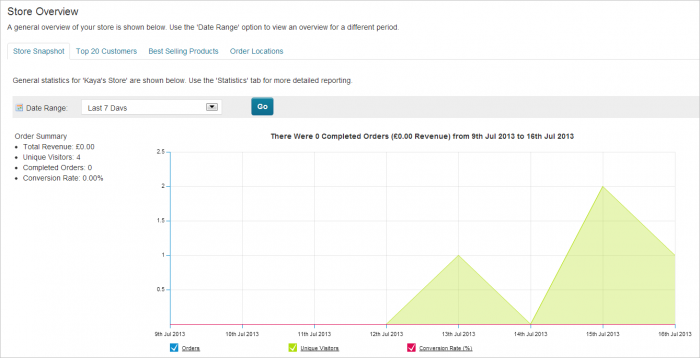 The Intelligent Merchant KPI displays relevant facts and figures relating to stock levels, profit margins, abandoned carts, and more. These stats are all displayed across the top of different pages and sections of the Back Office, staying relevant all the time.
A dedicated "Stats" page also allows you to get a wide range of statistics from all the nooks and crannies of your store – all of which are automatically measured.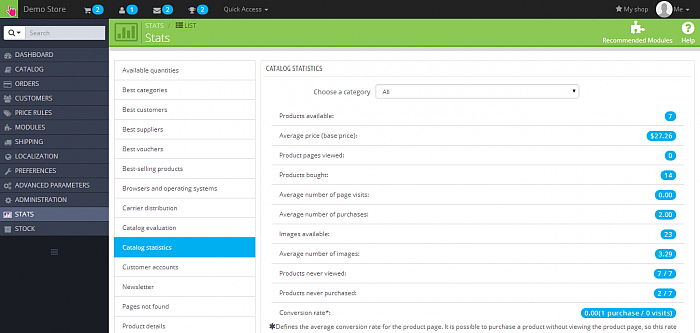 The Stats page offers insights into areas like best product categories, best customers, best sellers, search engine keywords, visitors, best vouchers and many more. PrestaShop really flexes it's statistical muscles once again here, giving you a huge amount to monitor. Yet, the simple graphs and lists associated with each parameter makes that monitoring a piece of cake.
Most impressively though, is the brand new and unique "Real Time Net Profit Margin" which enables you to keep track of your takings in real time.


Additionally, a "Forecast" option automatically gives you an insight into how your store should be performing in the future, based off of current and previous data. Both of these features are found on the dashboard home page.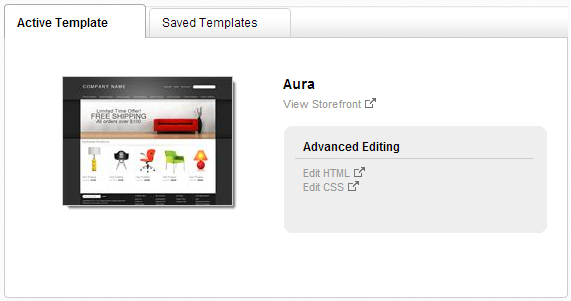 Adding Products
Naturally, product creation plays a big role when it comes to selecting a your ecommerce solution. Of course, PrestaShop have recognized this, and have carried out a through job in this vital area.
You can use the Quick Access menu across the top of the dashboard to quickly find the "New Product" feature.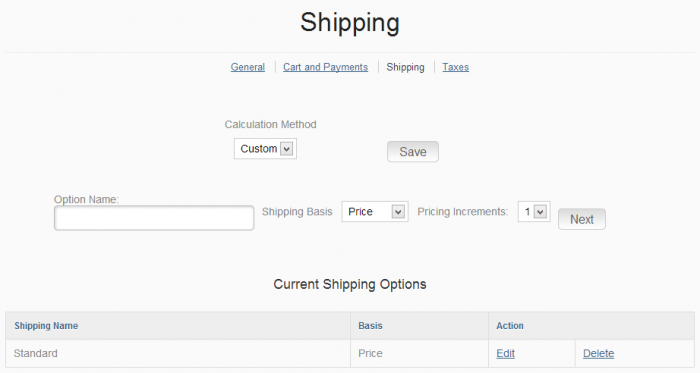 The product creation page is extremely well detailed, allowing you to describe your product extensively. This includes specifying whether the product is physical or virtual, its name, description, reference codes, visibility and so forth.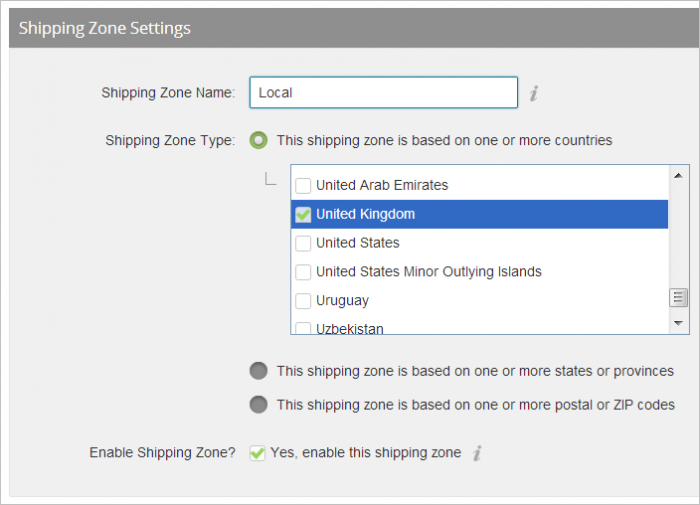 Further options include specific pricing and shipping options, product images, image captions, search engine optimization features and much more.
Duplicating products is also a feature easily accessible from the product creation page, along with individual product sales statistics for existing product. You can also preview products before publication, which is always a handy option.
Overall, there is a wealth of features focused on product creation, and PrestaShop have managed to categorise them well. None of these extra product specifications are mandatory, and so you should feel at ease uploading all types of products, whether they be very simple or extremely detailed.
Templates & Design
Via the PrestaShop Official Marketplace, PrestaShop offer over 1,500 templates. 500 of those are premium templates, along with over 600 templates designed by certified partners.
On top of that, there are further templates developed by other third-parties. That's a lot of templates.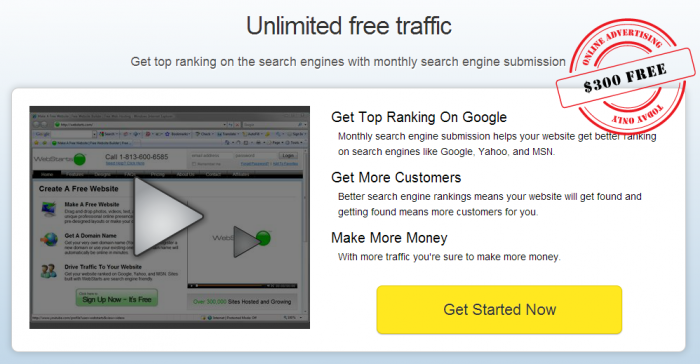 At the time of writing, only one premium template is compatible with PrestaShop version 1.6 – but I expect that to be a temporary issue as time goes on.
The premium and partner certified templates all look professional and of a high standard, whereas the vast majority of templates from other sources don't really compare in terms of quality.

Community developed templates range from completely free, right up to around $319 – which is very steep.
For templates from PretaShop certified partners, pricing starts from around $84, whereas pricing for premium templates begins from as high as $157. Both temple categories carry templates selling for around $217. Again, that's quite pricey.
In comparison, Shopify templates start from $80 and only reach as high as the $180 mark. Certain Bigcommerce themes on the other hand, sell for $250, although premium prices start from $120.
PrestaShop's templating options are extensive and – for the most part – of high quality. However, it would be nice to see premium templates start from slightly lower prices.
The Front Office
PrestaShop version 1.6 also brought about numerous "Front Office" enhancements which have played a big role in sprucing up the front end design options for PrestaShop users.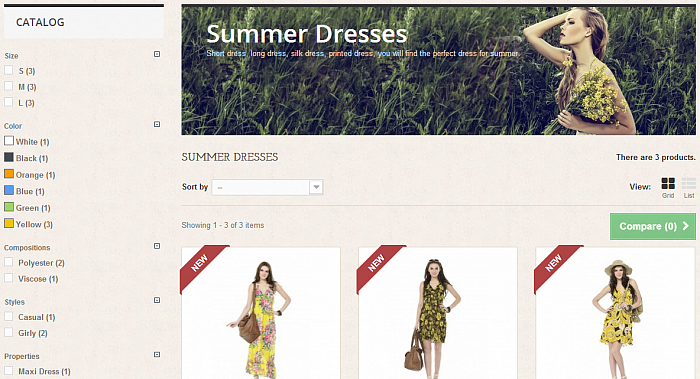 Once such change was the "Quick View" functionality for all listed products. The feature brings up a "Quick View" button whenever customers hover over a product, which in turn opens up a lightbox presenting key product information, images, pricing, social sharing buttons, and so forth.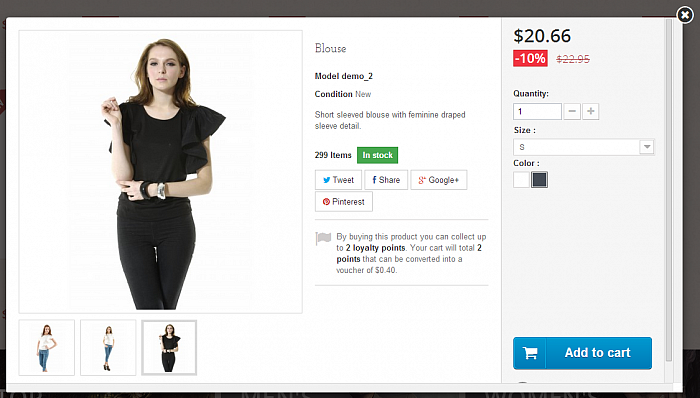 Other notable improvements can be found within catalog pages, where customers can customize their browsing experience by opting to view products within either a list or grid.
Those same catalog pages also house a range of search filters, making product hunting easier. Customers can filter products by colour, size, materials, styles, price and more with just a few clicks.
As for the shopping cart itself, quick access to the cart is available via the top right-hand corner of the page, but unlike previous versions of PrestaShop, the drop-down menu gives you a large, cleaner window, along with the featured image of the products in your cart.
Check out is separated into five sections: Summary, Login, Address, Shipping and Payment. Pretty straightforward stuff.
Perhaps the most useful Front Office feature though, is the fact that you can edit colors, fonts, CSS and much more with just a few clicks using the Live Template Edit feature.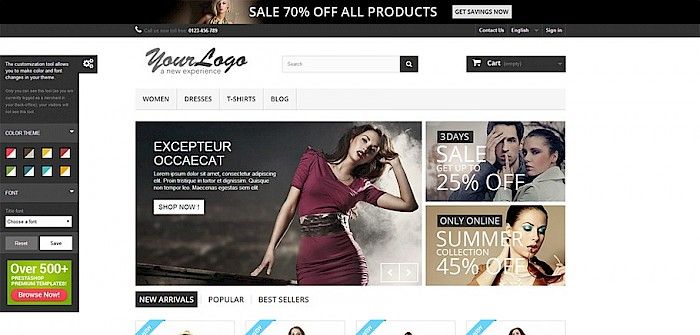 This is obviously great news for those without coding skills, although as an open-source software, code lovers can get their hands as dirty as they like in order to give their PrestaShop store a unique look and feel.
Overall, the templates developed by PrestaShop and its partners are of a quality standard, and their prices aren't exactly extortionate.
However, I'd probably avoid most of the community developed templates if you're looking to build a truly professional store for a good price. The free options are lacking quality, whilst many creep up over premium themes in price.
Although those dearer themes are of a good standard, I fail to see how they can be priced beyond premium and certified partner themes.
Shipping, Taxing & Payment Options
When it comes to shipping options, PrestaShop does a solid job of allowing you to set up different carriers as you would expect. Additional options include the ability to set handling charges, default carriers and so on.


If you wish, you can also configure at what order value free shipping begins at.
Things get a little confusing when it comes to taxing though. To set up taxes for different locations, you need to head over to Localization, then Taxes. Here, you can simply add the name of the tax, before giving it a percentage value.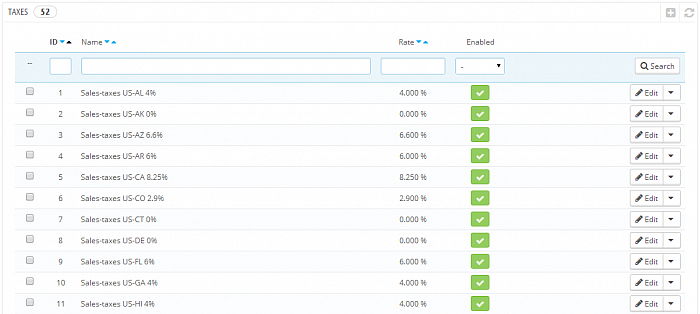 However, to actually configure tax rules for these same taxes, you'll need to navigate to another page called Tax Rules, where you may then select your exisiting taxes, before assigning things like location, zip/postal code range, etc. I personally fail to see why these options cannot be dealt with on one page.
When it comes to payment gateways, PrestaShop has a nice variety of free options. PayPal, Stripe & Skrill are amongst the popular names. Further options like PayPal Pro are available, but only at a price.
Apps & Extras
To get extra functionality out of PrestaShop, you can head over to the PrestaShop Module Marketplace.
There are hundreds upon hundreds of modules to browse through, many of which are free of charge.
At the time of writing, over 80 of those modules have been developed by PrestaShop, while over 400 have been developed by certified partners.
Modules range from advertising tools to payment security extras, all of which are neatly categorised and ready for download.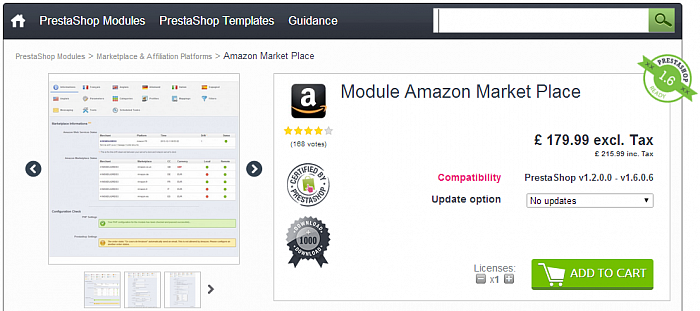 One issue I did have, was with some of the prices – particularly for PrestaShop developed modules.
The PayPal Pro Module for example was selling for a total of approximately $269. Meanwhile, the Amazon Marketplace module was on sale for $358. These two particular modules are by no means vital to the PrestaShop ecommerce experience, but that's no excuse for the hefty price tags.
Along with the template pricing options on offer, it's not hard to see how costs can add up.
Marketing
Unfortunately, there isn't much built-in to PrestaShop which helps in terms of marketing.
Vouchers can easily be added from the dashboard, using the Quick Access menu on the top menu bar. The "New Voucher" option takes you to a page called "Cart Rule",which in my opinion could be given a better name in order to avoid confusion.
The Cart Rule page enables you to create vouchers by giving them names, codes, and other specifications. You can set the voucher to be limited to one use per customer, to give free shipping, percentage discounts and more.


Search engine optimization options are also offered on PrestaShop. As previously mentioned, the product creation process allows you to add things like META titles, descriptions and SEO friendly URLs.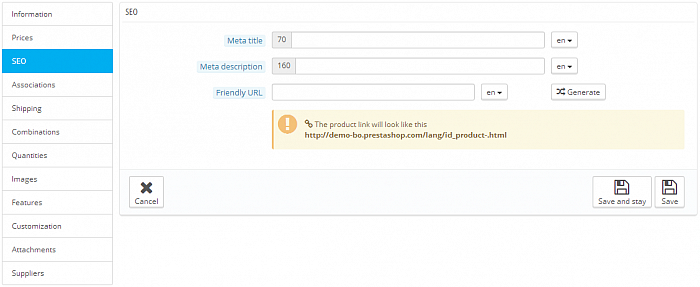 This can also be done in more detail via the "Preferences" tab, where you can generate SEO friendly URLs for every page and product within your PrestaShop store.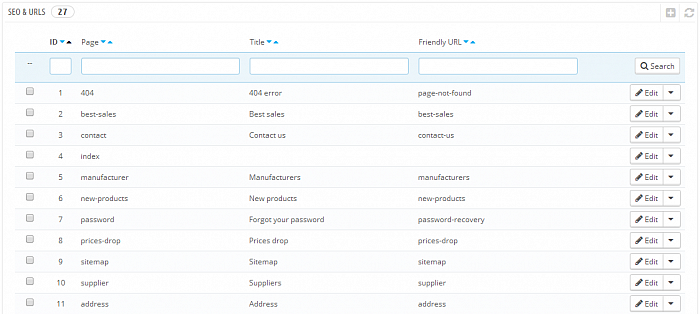 If you're looking for email marketing features and third-party marketing tool integrations, then the PrestaShop Official Marketplace is where you'll need to go. In fairness though, there are many modules available for free which help in this regard, including a range of options which display social sharing buttons on various pages.
Getting Help
PrestaShop is not a newcomer to the ecommerce market, and their online community stretches far and wide as a result. The 600,000 strong online forum helps users get their questions answered quickly by both PrestaShop experts as well as other users.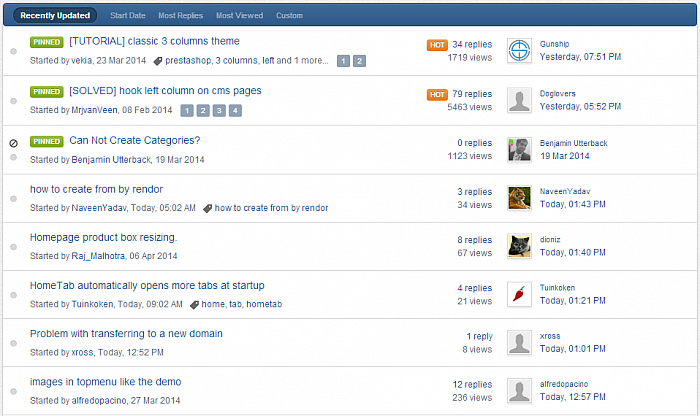 Official support options include a helpline which is open during business hours only, along with a standard contact form. It should also be noted however, that there is a large quantity of documentation available from the PrestaShop website, which provides help and support concerning the platform's different features and functions.
Despite this, I felt that the most useful support feature was located within the dashboard itself. A "Help" button is located in the top-right corner of every page on the Back Office panel.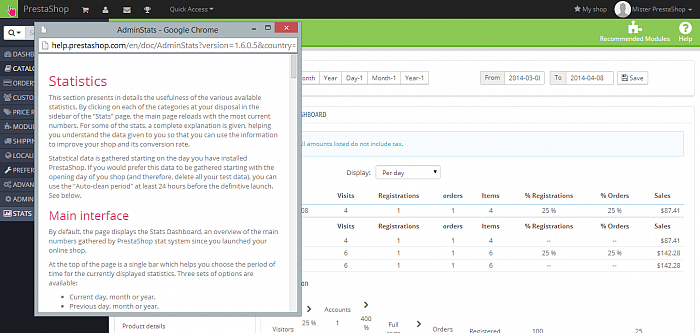 When clicked, the Help button brings up a window with relative information, depending on which page you're viewing. For example, if you hit Help on the Statsitcs page, you will be presented with a window detailing all the workings of the Statistics page. I found this option to be extremely useful.
Pricing
PrestaShop is completely free and open-source.
Technically speaking, you won't need to spend a penny on PrestaShop to build an online store, although a professional theme and some useful modules will definitely start to set you back.
The Verdict
PrestaShop is a very sleek and very detailed platform, which offers a heavy dose of statistical data for merchants to study and improve upon.
Core functions which you would expect from an ecommerce solution are all present, and in good working order. Additional features like Real Time Net Profi Margins, Forecasted Data and Intelligent Merchant KPI all cometogether to decorate the platform with extensive yet relevant facts and figures. These graphs and counters all work in tandem to make PrestaShop a seriously powerful ecommerce analytics engine, on top of being a well-oiled ecommerce solution.
The new front and back office improvement brought about by PrestaShop 1.6 have completely changed the way the platform looks for the better. Menus and interfaces are easy on the eyes, whilst front end features like search filtering make browsing a breeze.
Naturally, despite these positives, PrestaShop isn't perfect. As I have previously explained, cosmetic fixes need to be made to certain areas of the dashboard, whilst other areas could do with a little more functionality. Template and module pricing are also a slight issue, especially for merchants looking to deploy third-party marketing tools.
However, these flaws are not major in any way, and the quality of PrestaShop in almost every area is quite clear to see.
Pros
PrestaShop is completely free and open-source.
Gives you everything you need to set up an online store.
Sleek, modern and user-friendly dashboard.
Product creation can be quick and easy, but the options to set up more complex products are all there too.
Huge amount of modules and templates, many of which have been developed by PrestaShop and certified partners.
Templates are generally of a very high standard, while various front end features make shopping easy.
Incredibly detailed statistics can be found throughout the platform.
Unique features like Intelligent Merchant KPI and Forecasting make PrestaShop's statistical prowess even more impressive.
Massive online community.
Cons
Although many templates are of a good standard, the pricing system concerning community built and premium themes in particular, are in need of review.
Some very minor cosmetic and functional flaws can be found within the dashboard.
Module & template prices can add up quite easily if you're looking for a truly professional set up.
Not a great amount of built-in marketing options.
Final Remarks
After reviewing PrestaShop's newly improved platform, I'm almost tempted to start an online store myself, just to experience the platform's statistical powers on a personal level.
Watching your very own net profit margins in real time along with sales, orders and other parameters would naturally spur you on to improve and hone your store. These detailed insights are unique to PrestaShop, and they alone make an extremely compelling case for the popular platform.
PrestaShop's modern outlook on the evolving world of ecommerce will definitely work in the favour of their users. It's no exaggeration to say that PrestaShop 1.6 has allowed the platform to take a gigantic leap forward, helping it to compete more closely with the other ecommece giants currently on the market.
One thing is for sure though, thanks to finely-tuned analytical data scattered throughout the dashboard, PrestaShop users are now better equipped than ever before to take their projects to new heights.
To find out more about PrestaShop, visit their official website. There's even an online demo for you to test out.
Furthermore, don't forget to explore more of PrestaShop via our CMS Directory.