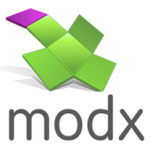 MODx CMS, the Open Source Web Content Management System, announces latest release of its classic codebase, MODx Evolution 1.0.3. This release closes some potential security vulnerabilities and offers nearly 2 dozen improvements and close to 50
bugfixes.
"MODx Evolution 1.0.3 demonstrates the importance of and our commitment to our classic MODx codebase," stated Ryan Thrash, MODx Co-founder. "While we're excited about the future with Revo, we recognize that there's hundreds of thousands of sites running on Evo.
We have a lot we still want to do with Evo—it's not going away anytime soon."
The MODx Team considers Evolution 1.0.3 a mandatory update for allMODx Evolution users as it closes some potential vectors that could lead to security compromises with prior MODx releases.
MODx Evolution 1.0.3 also offers more than 45 bugfixes including fixes for IE8 compatibility and the Manager Datepicker and more than 20 enhancements or improvements including adding Templates and TVs capability for custom installer builds, a better organized context
menu, core add-on and language updates—all to make the MODx experience better for developers and users.
You can download MODx Evolution 1.0.3 here: http://modxcms.com/download/#ga