I was contacted recently by Increo, the makers of a new WCM called Wondercode to see if I could spend some time writing up a Wondercode Review, so here it is. (Keep in mind that all of my reviews are 100% unbiased and not influenced by the company). Wondercode is a product based out of Norway that offers a fully functional WCM with a number of modules such as eCommerce, newsletters, recruitment and more.
Let's dig into the review shall we?
The Good
The interface itself is clean, well designed and makes good use of tabs to switch between areas:

They appear to be using Google Analytics for their statistics module, which you can't really go wrong with and it's good to see some integration with this popular tool.
The history tab shows you all of the pages on the site including the status of each (archived, draft, published, etc). This is handy for a quick overview of what's been happening on the site.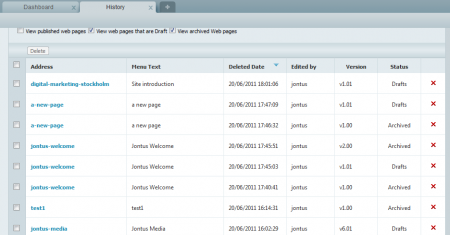 Looking to include a gallery of pictures in one of your pages? The Gallery module is excellent with a myriad of options and a live preview of how it will look once embedded.

There is also a media rotator which allows you to build rotating slideshows of images for your pages. This works equally as well as the galleries module.
Wondercode offers a translations module as well which presents all of the words within the system and allows you to configure each available language and modify the wording as needed.

It's not apparent whether you can use third party translations services and import/export files to/from the system somehow. This would be a great feature to see here that would quickly extend the value of the software on the market.
Security is defined by roles and the included module does a great job of allowing you to build a very granular set of permissions for users / groups.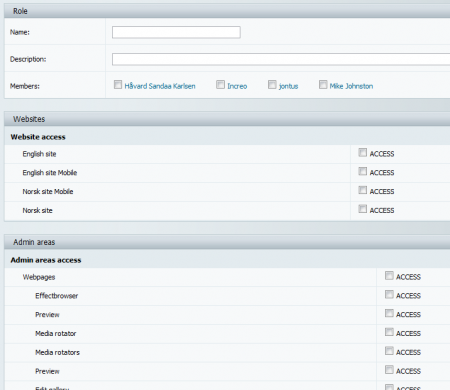 Adding articles and media uses a couple of very nice interfaces. The first, the editor, is pure WYSIWYG (what you see is what you get) and includes tagging, scheduling of posts, categories and modification of the permalinks. The editor works as expected without issue.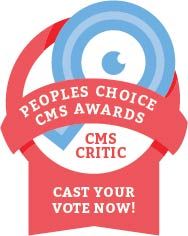 Adding media is done through a nice dropdown menu which offers both image embedding and video embedding. For the video component, there are plenty of available options for embedding: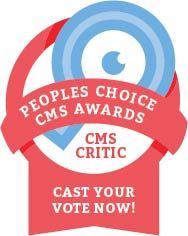 The Bad
One of the first things I noticed upon connecting to the system is that the English translated version is still missing a number of key translations. You can see this throughout the screenshots I've posted here and while one can still blunder through without too much issue, this is going to limit the amount of English adoption the product will see until it is corrected.
This is not unrecoverable and simply requires a bit of focus from the Wondercode team to ensure that the English translations are both correct and understandable. I expect that this will be corrected rather promptly.
The settings page is a bit barren with a number of editable strings that can be modified to adjust the system's configuration.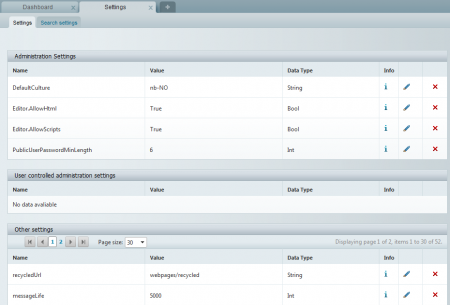 The problem here, however, is that the configuration strings don't all make sense and while there is an info option, clicking on it gives a half english popup that doesn't do much to clear up the confusion.

From the Dashboard tab, I decided to try to add a web page and see what this functionality looks like. Unfortunately, after adding it and then clicking on it to begin editing, I was greeted with the following error message:

Throughout my time testing out the system, these types of errors (above) came up every time I tried to edit a page, either in their current form or as below: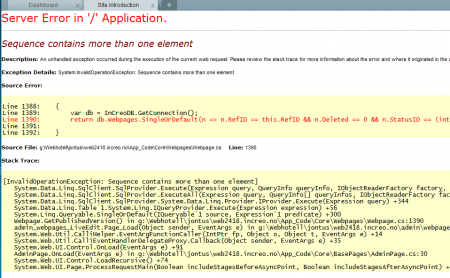 There is a recruitment module that works well for job postings as well. It allows you to add jobs and review applicants, it is also plagued with translation issues, however.. which make it difficult to understand.
I attempted to use the activities module as well but could not figure out what exactly it was for.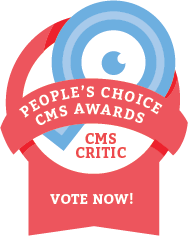 Conclusion
Wondercode certainly looks like a promising system but until they are able to clear up the translations issues and ensure there are no server errors when attempting to edit pages, I cannot recommend this system for any kind of production use. It absolutely has tons of potential and they are on the right track with a number of features that we see in some of the more costly commercial offerings. It's also not clear what Wondercode costs at the moment.
There is mention on their website of an ecommerce component but it did not appear to be present in the version I was given for review. For those interested, there appears to be a video showcasing it here: http://wondercode.com/ecommerce
Items needing addressing before it can be recommended:
Corrected english language translations.
Improved english version of their website to make it more understandable and clear.
Correction of server errors that appear to crop up when editing pages.
Improved and understandable help system.
Certainly these are not issues that cannot be corrected and I'm excited to see what the system becomes once they are.
Interested in learning more about Wondercode? Visit their website: http://www.wondercode.com