WordPress 4.0 is finally here, and it goes by the name of "Benny".
As per usual, WordPress has named this major release after a famous Jazz artist. This time, it's Clarinetist, Benny Goodman. But that's not what we're really interested in here (Sorry, Jazz fans).
There are four key parts to WordPress 4.0, all of which work together to make life a little easier for WordPress website owners, admins and authors across the world. Here's a rather charming video which explains it all.
Manage Media, Edit & Embed Easier
WordPress 4.0 is all about streamlining those everyday publishing and website improving tasks. The changes are subtle, but powerful.
First of all, WordPress' media manager has been polished up. Now, you can explore your uploads in a neat, infinitely scrolling grid. Plus, the new preview mode makes viewing and editing any amount of media simple, thanks to live previewing and handy navigation buttons, which enable you to quickly scroll through your uploads.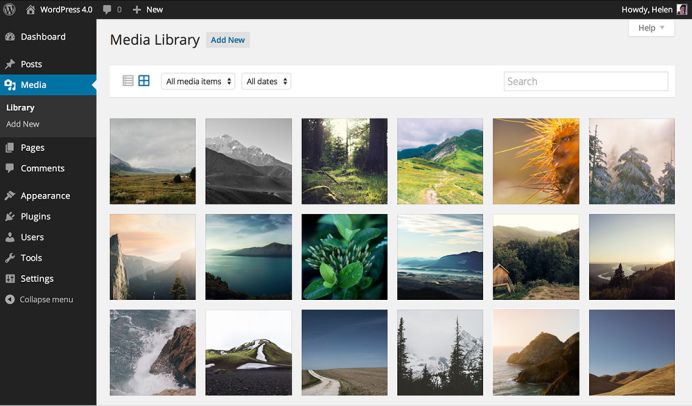 Writing, editing and publishing is now also smoother than ever. WordPress' editor now expands to fit your content as you write, and keeps the formatting tools available at all times. You scroll, they scroll.
Embedding things into your posts is also now easier than ever before.
Instead of having to preview your post to see embedded objects, those objects now appear in the editor as they would on your website. You can paste in a YouTube URL on a new line, and watch it instantly become an embedded video. The same rule applies to Tweets.
So, embedding with WordPress is now a visual experience. You paste some code in, and watch it come to life – right there in front of you.
To make embedding even sweeter, WordPress have also expanded the default supported services. You can now embed CollegeHumor, YouTube playlists, TED talks, an much more .
Finally, WordPress 4.0 brings about another cosmetic revamp for the plugins library.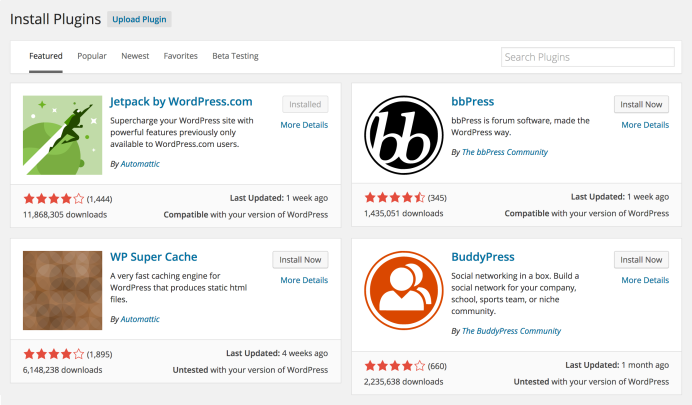 It's now easier to find the right plugin for your needs, with new metrics, improved search, and a more visual, grid-based browsing experience.
WordPress 4.0 is still hot off the presses, but if one thing is for sure, it's made WordPress prettier. Grid style presentation of media and plugins, along with visually pleasing embedding, has turned WordPress into a bit of a looker.
For more information on WordPress 4.0 Benny, check out the official annoncement .