It might sound repetitive, but it's been another month packed with acquisitions, big investments, and major announcements from across the CMS and DXP landscape. The consolidation streak continues, particularly as enterprise platforms hunt for customer data and digital experience capabilities to gain a competitive edge – or simply keep up.
We've covered some head-spinning moments this March, from Optimizely buying CDP player Zaius, Hyland agreeing to acquire Nuxeo, and the real doozy of Sitecore snapping up Boxever and Four51 at the same time.
We also covered GatsbyConf 2021, where Gatsby unveiled its version 3.0 along with cloud hosting enhancements and key partnerships. The event was sponsored by several CMS platforms, reinforcing the connective tissue between these communities and the growth opportunities within the JAMstack.
Adobe also made the news cycle, perhaps not content with its reign in the lead position on both the Gartner 2021 MQ for DXP and the Forrester Q1 Wave for Agile CMSes. This month, they announced the addition of new headless CMS capabilities and updates to its Commerce Integration Framework.
Here are some other stories we've been tracking:
Crownpeak Acquires Digital Experience Platform Provider e-Spirit

Crownpeak, a US-based web content and experience management platform, has announced that it has entered into a definitive agreement to acquire e-Spirit. Headquartered in Germany, e-Spirit enables businesses to rapidly deliver personalized, content-rich experiences across online channels.
The acquisition combines Crownpeak's SaaS-based web content management system and other best-of-breed offerings – which wrap digital quality, governance, and privacy into experience delivery – with e-Spirit's key differentiators. This includes FirstSpirit, e-Spirit's core product, which enables content-driven commerce experiences and personalization powered by artificial intelligence (AI).
According to company officials, the combination of Crownpeak and e-Spirit will create the most agile digital experience platform for brands – regardless of location or vertical – to efficiently orchestrate digital experiences that build trust and maximize customer lifetime value.
It's worth noting that Crownpeak and e-Spirit were in close proximity within the Niche Player quadrant of the Gartner 2021 MQ for DXPs. In essence, Crownpeak "bought the competition," although e-Spirit actually has a slightly higher headcount.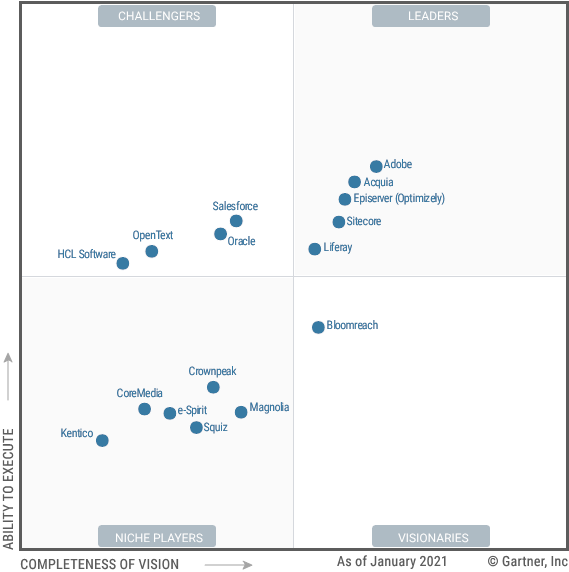 e-Sprit will provide Crownpeak with a hybrid headless architecture, which has become an essential component for modern CMS and DXP platforms. Whether that will give Crownpeak a competitive advantage against other niche players remains to be seen. One area that might bear fruit from the unification is that e-Spirit will expand Crownpeak's access to the EMEA region.
Squarespace Raises $300 Million Investment Round At $10 Billion Valuation
Squarespace, the popular website builder and e-Commerce platform, announced that it has raised $300 million in a new investment round – and is now valued at a whopping $10 billion. The news comes just two months after Squarespace announced their IPO in January.
The new investor docket includes some heavy-hitting market makers like Dragoneer, Tiger Global, D1 Capital Partners, Fidelity Management & Research Company, funds and accounts advised by T. Rowe Price Associates, Inc. and Spruce House, with participation from existing investors Accel and General Atlantic.
"We're thrilled to welcome our new investors as we continue scaling our product suite in service of our customers around the world," said Squarespace Founder & CEO Anthony Casalena.
Founded in 2003, Squarespace has built a stellar reputation as a small business website solution and competes with platforms like WIX and Weebly. A "do it yourself" experience, Squarespace offers users a simple, code-free, subscription-based toolset for building your own website and adding transactional e-Commerce capabilities. It has become immensely popular, especially for artists, freelancers, and entrepreneurs who want beautiful, inexpensive, easy to manage experiences.
Hosting companies like GoDaddy are also carving out a segment in of the SOHO/entrepreneur market space, offering a free website builder as part of their experience. Even marketing automation platforms are hungry to own the web layer, with players like MailChimp and Constant Contact adding web builders to their solutions.
On the more complex side of the do-it-yourself toolset, platforms like Webflow are offering a rich, dynamic builder with access to code, APIs, and a new CMS capability. Webflow also secured its own investment of $140 million in a Series B this January (putting it at a $2.1 billion valuation).
Squarespace received a significant funding infusion of $200 million on a $1.7 billion valuation in December 2017. Their unprecedented growth – likely exacerbated by the Covid-19 pandemic and a shift to digital channels – has driven the outlook beyond the SMB sector. The future may include a more diversified portfolio of customers in the enterprise range, where their Squarespace Select offering is gaining ground.
WP Engine Launches Atlas, the Future of Headless WordPress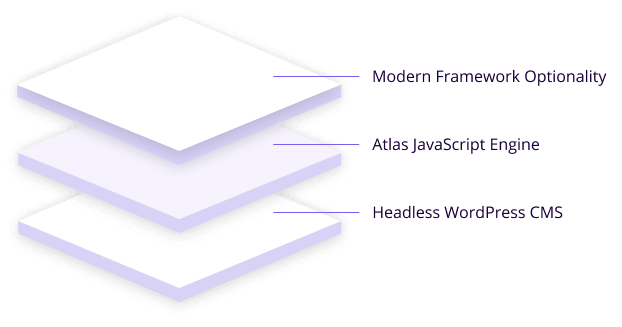 WP Engine, a leading WordPress digital experience platform, introduced Atlas, its new headless WordPress product line that enables exponentially faster dynamic sites with the flexibility and security that comes with headless solutions.
Delighting both developers and content publishers, Atlas brings together a modern development framework with powerful front-end Node.js hosting and headless WordPress – all in one complete package.
"Headless solutions are absolutely the future of enterprise WordPress, yet there isn't one end-to-end solution out there that includes the dynamic Node.js layer, the static CDN layer and the Headless content management systems (CMS) layer, in one package," said Jason Cohen, Founder and Chief Technology Officer at WP Engine.
As famous and iconic it is, WordPress has been "stuck" in the traditional category of CMSs, falling behind more modern headless or headless-hybrid platforms. This has been a significant drawback in a digital world that demands omnichannel solutions for distributing content. Atlas offers WP Engine an opportunity to shift the dynamics and develop new market potential around the headless play.
Today's developers are under pressure to deliver highly-performant and secure omnichannel digital experiences that rank higher and convert better. To achieve that, they need a platform that easily scales and integrates with an increasing array of martech SaaS tools.
A headless WordPress essentially means no WordPress frontend. Companies that use an entirely headless solution typically host a separate JavaScript application for the frontend, which pulls specific WordPress data via APIs via the WordPress REST API or the WPGraphQL plugin. With Atlas, WordPress will join the growing ranks of headless CMS solutions that are powering modern digital experiences.
"With Atlas, developers aren't forced to choose between incredible site performance and dynamic experiences," said Cohen. "And they can keep the open-source CMS platform that drives 40% of the web, now upgraded to support developers' modern architecture. It's the best of all worlds."
To learn more about Atlas from WP Engine, click here.
Siteimprove Releases New Study Guiding Manufacturers on Powerful Digital Engagement Strategies
Siteimprove, an industry-leading accessibility scanning and monitoring solution provider, announced the release of a new study, "Achieving Success in the Age of the Digital Consumer."
For the report, Siteimprove partnered with Adobe and Capgemini to survey 3,025 U.S. consumers to discover what key elements currently distinguish B2B and D2C digital experiences – and what consumers expect from online experiences and brand relationships.
Some key findings in the survey include:
83 percent of respondents said their online research experience is somewhat important to very important in the purchase process – with 43 percent saying it is very important.
Online influencers have now largely replaced retail employees as a primary pre-purchasing voice. While 52.69 percent of respondents indicated they still rely on word-of-mouth, 31.34 percent also turn to YouTube review videos, 11.47 percent take advantage of augmented-reality tools, and 9.22 percent use AI experiences to collect product information and insights.
Product information or reviews on a retailer's website are considered the most important factor in an online purchase decision (37.85 percent).
Barriers to buying from the manufacturer were cited as inconsistent pricing (60.46 percent), lack of info on delivery, returns, poor UX, and poor checkout experience.
The majority of survey respondents (76.6 percent) indicated they abandon a website with poor UX in less than two minutes. As many as 37 percent of respondents move on after less than one minute.
To read the free report, visit https://hello.siteimprove.com/en-us/content/report/consumerreport.
Contentful Helps Businesses Build Digital Experiences Faster With New Compose + Launch Apps
Contentful, a leading content platform for digital business, announced the release of Contentful Compose + Launch – two apps that, together, significantly extend Contentful's native capabilities for content teams.
Compose structures content into blocks, so it's reusable across various digital experiences and channels. Compose was explicitly designed for non-technical users who prefer a more traditional content management system environment.
Launch enhances the ability of content teams to plan and schedule releases. Content pieces can be viewed together, managed as one project, and scheduled to publish in a flexible manner. Teams can easily manage and deliver content as part of large campaigns, such as a Black Friday sale or new product announcements. And campaign managers can use Launch to plan the release of content from a single destination, allowing teams to collaborate better and deliver faster.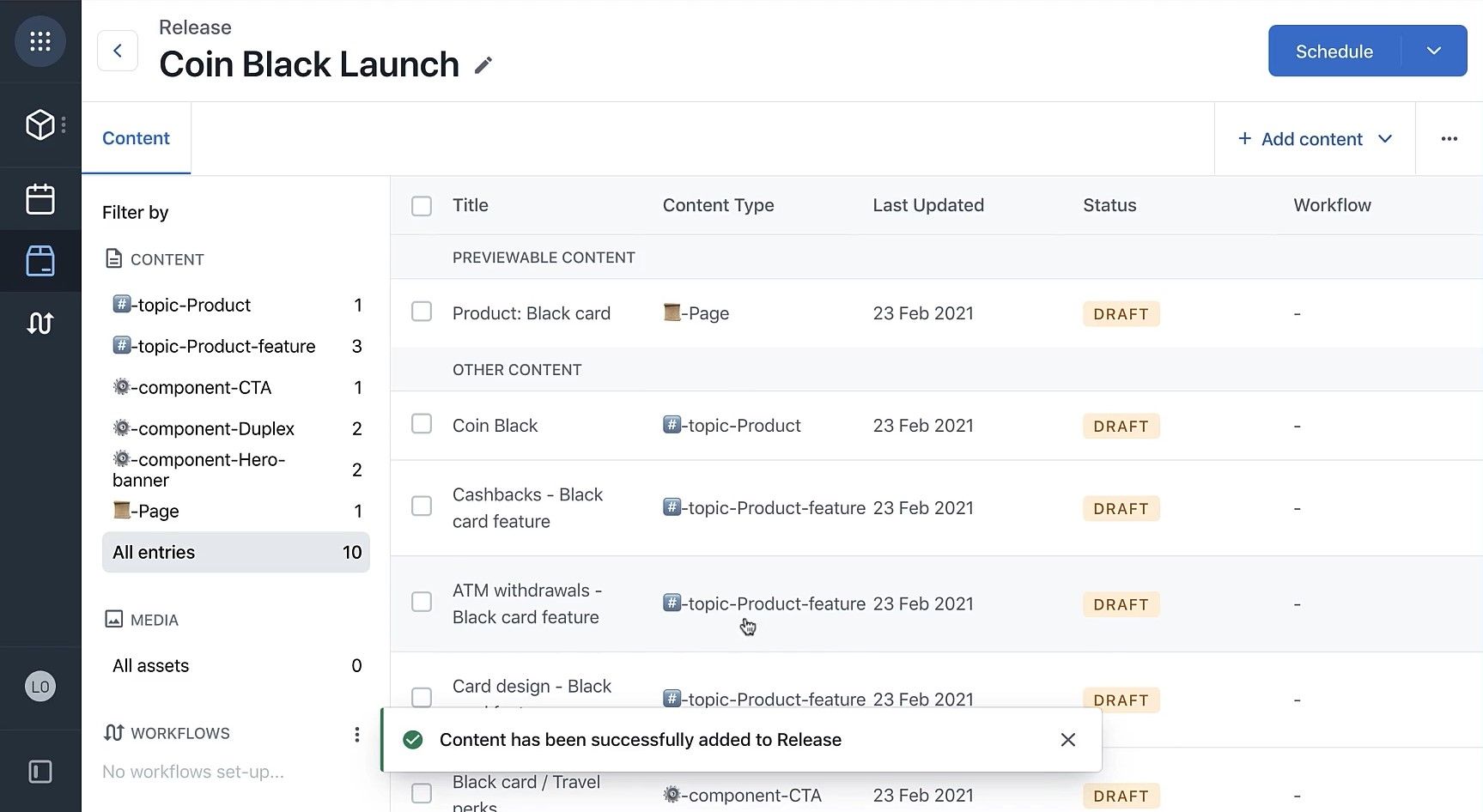 To learn more about Compose + Launch, click here.
WordPress Releases Enhancements to Its Reusable Blocks with WordPress 5.7
WordPress officially released WordPress 5.7 on March 9, 2021 – and as its first major release of 2021, it's packed with a ton of new features and fixes.
Included in the update are several enhancements that make reusable blocks more stable and easier to use. And now, they save automatically with the post when you click the "Update" button.
Reusable blocks have been a fixture in WordPress for quite some time. They are basically component blocks you can create and save – and use later in any post or page on a website. These blocks can be anything from a testimonial on your homepage, a "Subscribe to My Newsletter" box, a contact form, a survey, and more.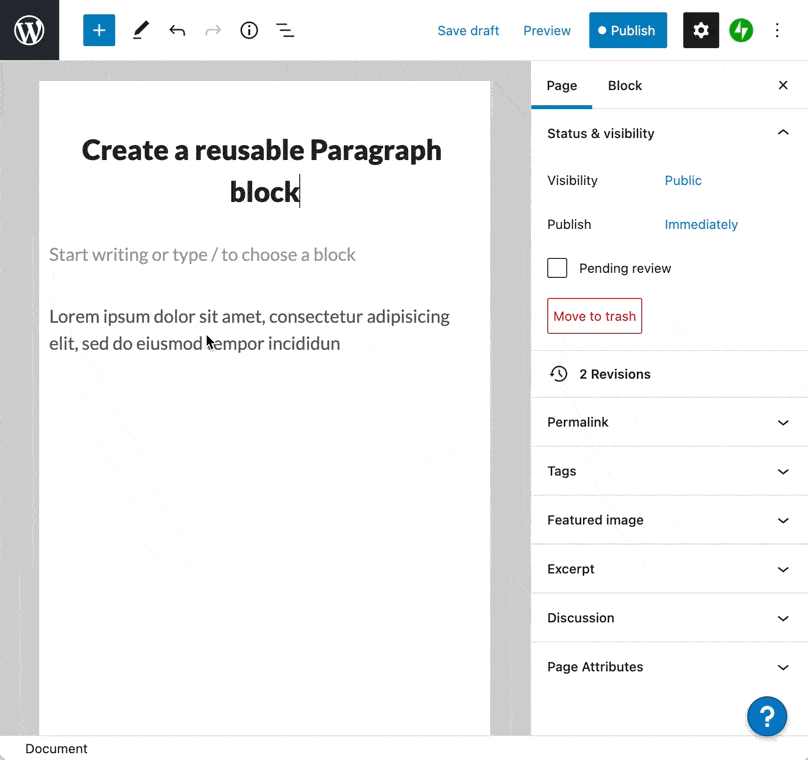 To see the full list of features and updates that come with WordPress 5.7, visit the WordPress support page.