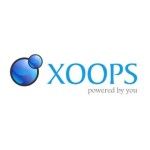 The XOOPS Project, one of world's leading Open Source CMS (Content Management System), has released recently the newest version of its award winning software – XOOPS 2.4.4, and continues to show its strong presence in the Open Source CMS market, as shown by the number of downloads of this releases.
In the first ten weeks after releasing of 2.4.4, it has been already downloaded more than 20,000 times.
Including versions of 2.4.4 that are released in local languages (e.g. French, German, Russian), the number is even much higher.
There will be soon a release of XOOPS 2.4.5 RC (see the Beta release here), and XOOPS 2.5.0 Beta (see the Alpha 2 release).