Sitecore have announced an early access program for Sitecore Commerce, powered by Commerce Server , the first enterprise-grade .NET customer experience management (CXM) solution with fully integrated commerce functionality.
The new offering will enable marketers and merchandisers to deliver personalized and relevant digital shopping experiences from initial customer acquisition through online transaction using a single, connected platform.
Let's take a deeper look at what SiteCore's latest technological addition brings to the table.
Keeping it Personalized
Sitecore Commerce is the latest puzzle piece added to  The Sitecore® Experience Platform™. It gives marketers access to actionable insights, collaborative abilities and a holistic view of their customers.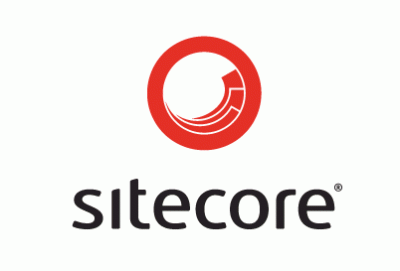 Sitecore Commerce empowers brands to drive e-commerce innovation and growth opportunities, leading to reduced implementation costs, quicker time-to-market and increased conversion rates.
Regarding the announcement of Sitecore Commerce, Michael Seifert, co-founder, and CEO of Sitecore, made these comments:
"We view e-commerce a key piece of the customer experience platform puzzle. I'm proud of the addition of Sitecore Commerce to our leading platform, and excited to bring such a robust yet easy to use solution to the market.

As the only complete end-to-end .NET solution, Sitecore Commerce enables brands to go to market within rapidly reduced timeframes, more quickly increasing their revenue and accelerating growth."
The Sitecore® Experience Platform™   includes integrated digital marketing, e-commerce, multichannel customer experience and big data-analysis applications. Sitecore Commerce works natively within Sitecore Experience Platform's easy-to-use user interface, allowing merchandisers and marketers to quickly and easily implement the service into current campaigns.
Other key benefits include:
Single, connected administration:  All product catalog information is available within Sitecore, with no data duplication or synchronization hassles.
Unified content and campaigns:  Marketers and merchandisers can easily search and edit all assets, view end-to-end campaigns and access customer insights across all touch-points, and measure conversions and customer value.
Enterprise-grade:  Sitecore Commerce is built to meet the most demanding enterprise commerce needs, with performance throughput and robust systems to meet seasonal shopping peaks head-on.
Highly flexible:  Developers can build customized environments to meet specific brand needs and create unique shopping experiences, instead of relying on templates.
As far as availability is concerned, Sitecore Commerce will be broadly available from September 2014.
Furthermore, Sitecore Commerce, powered by Commerce Server, will be demonstrated at Sitecore Symposium 2014 in Las Vegas on September 8-10.
To learn more, visit the Sitecore website.
Also, don't forget to explore more of Sitecore via our CMS Directory.