Ever since the release of version 3 back in 2013, the Subrion CMS has steadily improved. Now, a new set of enhancements have arrived to further polish the platform.
Developed by Intelliants, Subrion CMS is an open-source content management system with a beautiful user interface and a range of scripts to help users quickly build niche website types, like directory websites, coupon websites, and so forth.
Subrion's latest improvements come in a set of four, Let's take a look at each.
New Visual Mode & Enhanced Permissions
1. Visual Mode Improved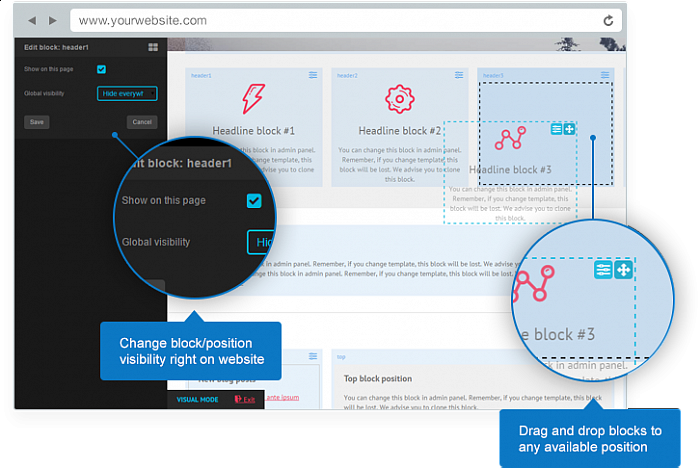 Users can now make use of the tried and tested drag-and-drop system to configure content blocks in different positions. You can visualize them using different predefined positions before switching everything around with ease.
According to Subrion though, the most important part of this feature is the ability to disable/enable positions for specific pages. Let's say you don't want a sidebar on a specific page. All you need to do is open Visual Mode and go to said page, click "Edit" and then disable the sidebar for that page specifically. The same can be done for all content block types.
2. Enhanced Permissions System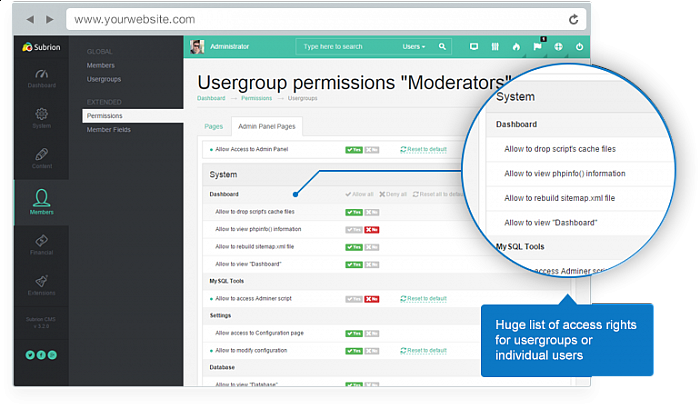 Subrion users can now easily configure permissions for usergroups and individual members. Permissions can be given to allow access to the admin panel, and setup ACL for both frontend & admin dashboards. Custom permissions can be added too, using plugins & packages.
Administrators can quickly find out which members have which permissions, filter them, and edit them. Plus, different parts of the website can be configured for different usergroups. For example: specific blocks can be only configured for members or guests.
Finally, administrators can configure advertising blocks to be displayed to guests only.
Improved Sponsored Plans & New Templates
3. Sponsored Plan Improvements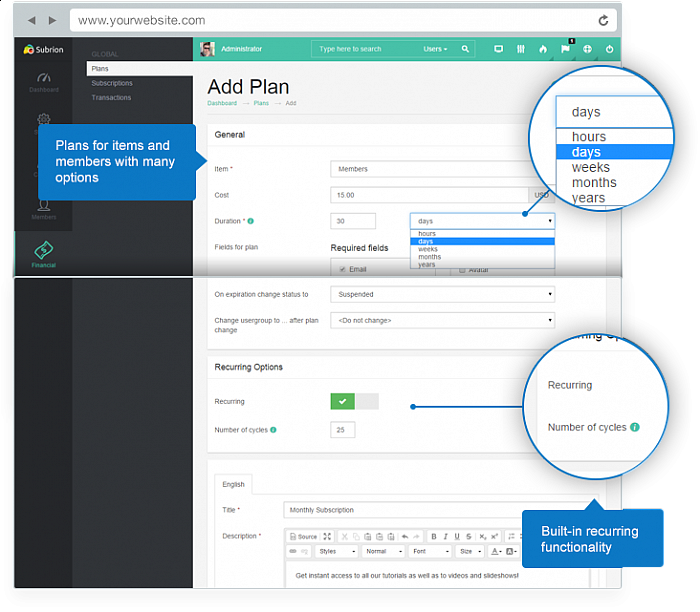 A new recurring billing system allows to view / create  / manage subscriptions via paypal and other payment gateways.
Administrators can configure sponsored plans for members and setup paid memberships quickly and easily. Also, the system automatically handles invoices and re-sends necessary emails when requested by the member in question.
4. New Templates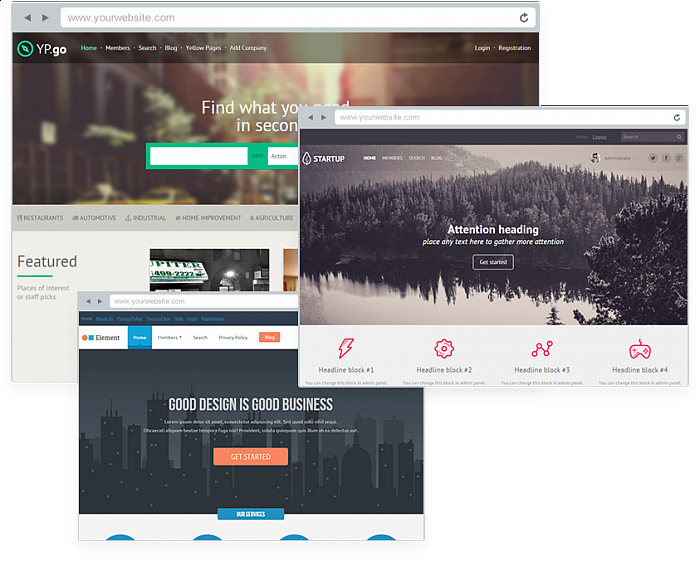 Last but not least, Subrion has released several new templates, all of which look pretty snazzy.
The default template has changed, and is now called Startup. Furthermore, there are new templates dedicated to the Subrion CMS yellow pages script and articles script.
To learn more about Subrion CMS, check out their website, and their live demo.
Also, be sure to explore more of Subrion via our CMS Directory.