Umbraco 7.2  has arrived with, "incredible enthusiasm and unseen amounts of jazz."
Launched in 2003, Umbraco has grown into a free, open-source, .NET CMS with a reputation as a solid solution for small as well as enterprise-level projects.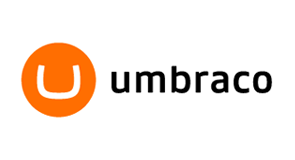 I covered the details of Umbraco 7.2  when the final release candidate went live. Now though, there are two new handy videos to help you get acquainted with that's new with Umbraco.
First up, it's Umbraco's new Grid layout, which is designed and engineered to deliver maximum flexibility for editors, yet deliver high-quality semantic markup for CSS grid systems.
http://vimeo.com/113604752
Next, Umbraco's responsive preview feature, which complements the new Grid layout.
http://vimeo.com/113603024
Not only is this the most thoroughly tested version of Umbraco to date, but the Umbraco team has labelled this as the best Umbraco release ever. The user response on the blog announcement seems to be very positive already.
You can download Umbraco 7.2 right here.
Also, be sure to explore more of  Umbraco via our CMS Directory.