Sitecore have made their Experience Platform 8 available for general release.
Revealed at Sitecore's 2014 Symposium, this latest version of the Sitecore Experience Platform enables marketers to create, deliver and optimize unique digital experiences throughout the customer lifecycle.
Also known as Sitecore XP 8, the new platform shortens the time it takes to gain insights, make marketing decisions, and then put them into action.
Data analytics are built in, giving marketers constant feedback on content effectiveness and performance, while recommending actions accordingly. Automatic testing and continuous content optimization ensures that everything can be constantly refined if necessary.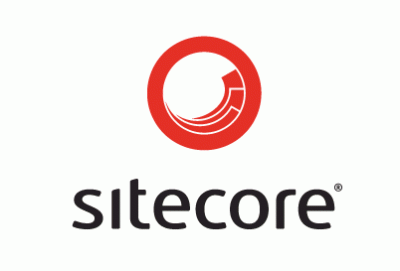 New Interface, Intelligent Insights & More
Sitecore 8 is undoubtedly going to empower the marketing teams around the world, and in turn the enterprising entities they work for. Here's a break down of what's new.
Brand New Interface: Sitecore XP 8 has a completely new user interface, providing a clean, consistent user experience for every Sitecore user. All features still work like they did in previous versions, too. This all makes learning to use Sitecore much quicker and easier, and lowers training and support costs.
Single Customer View: The Sitecore Experience 8 Profile provides a single view of each individual customer, used for real time personalization, segmentation and analytics. Sitecore collects and connects data about the whole customer experience, making it immediately available to marketers to continue ongoing conversations and provide highly relevant and personalized experiences for their customers.
Intelligent Analytics & Insights: Sitecore XP 8 shortens the time it takes to gain insights, make a decision and take action. Sitecore uses Engagement Value to measure what's working, what's not, and recommends what action to take, throughout Sitecore's Experience Marketing tools. Sitecore's Experience Analytics help marketers understand what is performing, and with whom. Sitecore also harnesses and analyzes data from non-Sitecore sites, CRM, ERP, and POS systems.
Non-stop Testing & Optimization: With Sitecore XP 8, everything can be optimized. All content changes can now be automatically A/B tested, by any content creator. Personalized content can be tested against its default control base content. Advanced optimization experts also have all the tools they need to set up sophisticated test scenarios, like multi-variate tests, built into the platform. So every component and every channel can be fine-tuned for performance, continuously.
Dynamic Segmentation & Automation: Sitecore enables target segments to be created based on any information in the Experience Profile – like demographic data and behavior – for real-time content personalization, email communication, and automated nurturing campaigns. Segments are directly usable with Sitecore's automation and email marketing capabilities.
Cross-channel Experience Delivery: Sitecore customers can now use Sitecore as a central hub to manage all of their digital properties, even non-Sitecore sites.  New customers can start to leverage Sitecore functionality immediately on existing sites, and marketers inheriting legacy sites can rapidly bring them under the brand umbrella.
Michael Seifert, the CEO of Sitecore, made the following comments.
"The goal with Sitecore XP 8 was to give time back to marketers and free them up to be marketers again. Sitecore makes it simple for all marketers to create unique customer experiences – by knowing every customer, and shaping each experience."
To learn more about Sitecore 8, check out the official press release, Sitecore's overview, as well as their informative Sitecore 8 white paper.
Also, make sure you explore more of Sitecore through our CMS Directory.