One year ago, Sitecore and Microsoft announced a partnership with the goal of offering the best of experience marketing and commerce in the same package. That goal has now been met, with the release of Sitecore Commerce 8 powered by Microsoft Dynamics.
Sitecore, the global leader in customer experience management, has officially announced the availability of the new Sitecore Commerce 8 powered by Microsoft Dynamics, which integrates the leading experience management capabilities of the Sitecore Experience Platform with the omni-channel commerce capabilities of Microsoft Dynamics for Retail,
Sitecore Commerce 8 powered by Microsoft Dynamics aims to enable enterprises to bridge the gap between in-store and digital experiences.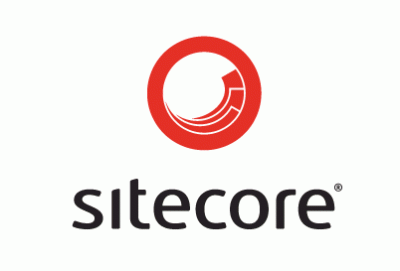 Omni-Channel, Synchronization & Publishing Capabilities Enhanced
Key features of Sitecore Commerce 8 powered by Microsoft Dynamics include:
●   Shared Services Between Online and Brick-and-Mortar: All aspects of order capture (like pricing, tax & discounts) are shared between digital and brick and mortar channels, supporting a consistent experience regardless of channel.
●   Additional Omni-Channel Capabilities: Microsoft Dynamics' comprehensive features in the areas of loyalty programs; store location with real-time inventory; buy online, pickup in store; order management, including returns; customer service and call center are all enabled in digital experiences built using Sitecore.
●   Synchronization and Publishing: Synchronization service to aggregate catalog data from Dynamics and Sitecore's Commerce Catalog to facilitate very high traffic digital experiences.
●   Storefront Solutions: Support for multiple storefronts representing different countries and legal entities in the same deployment. A reference storefront is provided to accelerate customer deployments.
Sitecore and Microsoft have developed this new version of Sitecore Commerce over the last year. They co-designed its architecture to capitalize on the strengths of both Sitecore and Microsoft Dynamics. The combined solution allows businesses to create seamlessly connected customer experiences optimized for visitors' digital behaviors, devices and preferences, complete with real-time order management across any channel.
Darren Guarnaccia, the Chief Strategy Officer at Sitecore, made these comments:
"Businesses, until now, haven't had a unified way to connect the customer experience between the worlds of online and brick-and-mortar. This partnership fills a real customer need by marrying the expertise and technology of two trusted global enterprise solutions. You can expect to hear more about the success of significant implementations over the coming months."
The new solution further diversifies Sitecore's commerce offering. The release offers significant opportunities for customers with a retail presence to aggregate their content across all sales channels, particularly for those customers already using or evaluating Microsoft Dynamics for Retail.
Microsoft's General Manager of Commerce & Retail Solutions, Ashvin Mathew, also shared his take:
"Retailers want to create a connected experience as they look to extend engagement beyond point-of-sale. The new solution combines the rich commerce capabilities of Dynamics with Sitecore's experience platform and represents a significant step in our partnership and commitment to deliver innovative and personalized solutions for our mutual customers."
To find out more about Sitecore Commerce 8 powered by Microsoft Dynamics, check out the Sitecore website.
Furthermore, you can explore Sitecore via our CMS Directory.