Umbraco has released its second Beta for version 7.2, edging closer to its final release.
The free, open-source, .NET CMS is widely used and respected as a solid solution for small as well as enterprise-level projects. Umbraco 7.2 will introduce a range of new features including a new datatype called "Grid", previews for forms and content across devices, and more. Umbraco presented a keynote at Codegarden 2014 detailing each new feature, and you can also read more about them via their blog.
Umbraco 7.1 was released back in April 2014, and it looks like there's a small chance of seeing Umbraco 7.2 before the year is out. Or, certainly in early 2015. Here's a look at what the current Beta 2 brings.
Grid Improvements & Content Type Compositions
The Umbraco development team have acted on the feedback from Beta 1, coming from users, partners and developers. According to them, they're on course to making the Grid property editor much more flexible and usable in realistic scenarios.
As a result, Umbraco 7.2 Beta 2 testers can now define settings and css properties, which editors can assign to grid elements, using a simple user interface.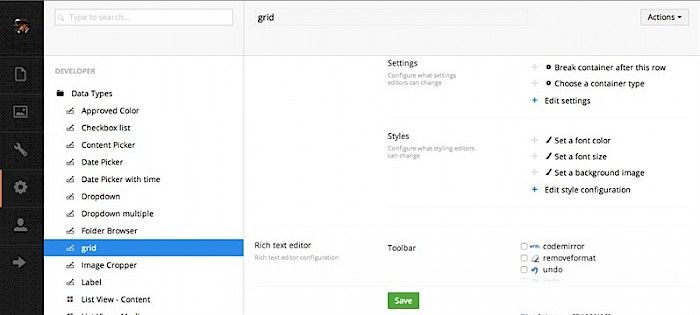 It allows you to apply class names, backgrounds, colors or html data-* attributes to your grid, to allow for much more detailed control of how it renders and behaves.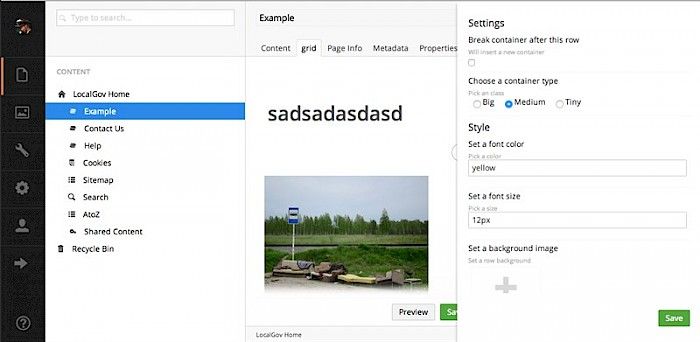 It is all controlled by the people implementing the site, so editors cannot put whatever styling or attribute on the grid – it's all about tailoring the grid editing experience as part of designing your site.
As far as Compositions are concerned, Umbraco have admitted that they have work still to do, urging users to provide feedback and keep track of their progress via the issue tracker which can found here.
Umbraco has stated that they plan on releasing "at least" one more beta before the Final 7.2 is out.
You can download the Umbraco 7.2 beta 2 release on our.umbraco.org.
Also, be sure to explore more of Umbraco via our CMS Directory.